07/03/2000
HogWild News is a fictionalized account of actual news. So like duh, the quotes are made up.
w/ Theodore
HogWild News Network International is brought to you by Firecrackers. A term to describe loud illuminations of celebration. Or, a bunch of pyromaniac, cross-burning honkeys.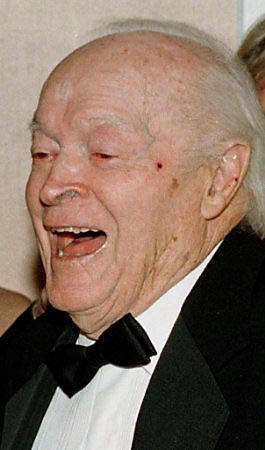 ~ French archaeologists have found the tomb of the Egyptian pharaoh Ramses II's chief of staff dating from the 13th Century BC.
The mummified body was said to be in good condition, looking only slightly worse than Bob Hope.
I give you the free funny-funny. You visit 1 sponsor every time you're here. Thanks. Now do it. Thanks. Do it. Thanks.
~ Police at Bogota airport in Colombia seized a package of 215 lollipops destined for New York and discovered the traditional bubble-gum centers had been replaced with cocaine.
So this answers the age old question, "How many licks does it take to get to the center of a tootsie-pop?" It depends how bad your crack-head mom is fiending for her orgasmic nose candy.
Cried one astonished parent, QUOTE: "My son usually gets a little hyper after a sugary snack like lollipops. But after THAT one he was bouncing off the walls. He literally jumped off the roof and tried to fly. Then he crashed onto the lawn, picked himself up, yanked down his pants and skivvies and shouted, 'Say hello to my little friend!' It was horrible!"
In related news, a gay man in the Village was witnessed holding one of the 'Coke-pops' in between his ass cheeks while his partner went to town.
~ Investigators confirmed that two El Segundo, California babies found dead in their beds last month were poisoned by eating plants.
In related news, that's the last time Dad hides his stash of reefer in the crib.
~ Australian doctors recommended male circumcision as a means to prevent the spread of the HIV virus that causes AIDS. The review of previous studies of circumcision and HIV showed that the virus is usually passed through the penis and that men who have been circumcised are two to eight times less likely to become infected with HIV.
More extreme Dyke Doctors recommended circumcising the ENTIRE penis to prevent the spread of HIV. Said one surgeon/female professional bowler QUOTE, "To eradicate a disease you must start at the source. The source is the males' Poisonous Pube Tube."
Jews, who have been getting circumcised since the beginning of time due to religious reasons, deny knowing any of this information in advance claiming that the reason they are less likely to get AIDS has nothing to do with a lack of foreskin, and EVERYTHING to do with a denial of sex by Jewish women.
~ The U.S. Congress will soon pass legislation to make it easier to authenticate digital signatures on the Internet.
This idea has brought forth a disgusting conclusion. Since most males spend a good amount of their Internet time doing "research" with only one hand on the keyboard, just WHAT will they use to sign their name? The answer puts lawmakers in a most sticky situation.
I give you the free funny-funny. You visit 1 sponsor every time you're here. Mucho Thank you.
~ More than 100 children and four adults at a summer camp in central Russia have been taken to hospital with food poisoning and at least two remain in serious condition.
They were sent to "Summer Camp" for expressing anti-establishment views on the government. An upset ghost of Stalin growled QUOTE: "Back in my day I would have walked up to their mothers, punched them in the face and slaughtered their families like diseased cattle. None of this namby-pamby Siberian Summer Camp nonsense."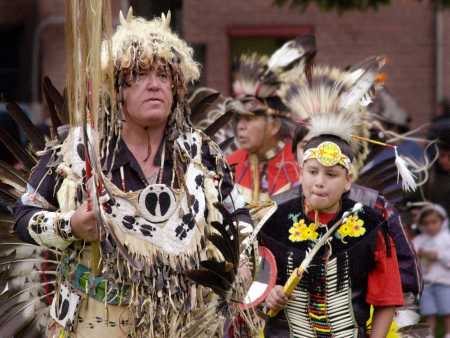 ~ The

Coast Guard

reports that a tremendous amount of progress has been made to contain the largest oil spill ever in Boston Harbor, but there's still a lot of work to do. Much of the 58,000 gallons of the ship's fuel has been removed, but a surface sheen still lingers and parts of the shoreline seem to be painted black.
Boston has had to cancel its annual Fourth of July festivities because it just isn't the same when you ceremoniously throw tea into the Harbor and instead of sinking, it just sits there in a floating heap of black oil, strangled birds, dead fish, and tish-eating flies.
In fact, a new chant has been started among modern day rebels with regard to their polluted Harbor. "No taxation, without detoxification!"
~ It's a boy! The first elephant baby born live on the Internet is doing well.
The viewers tuned in not so much to witness the miracle of life, but more so they could feel better about what they will see when their wives give birth.
Observed one grossed out viewer QUOTE, "It's a good thing those babies aren't born with tusks! It would be a pachyderm shishkebob from the inside!"
In related news, this is the first live birth for Oprah Winfrey.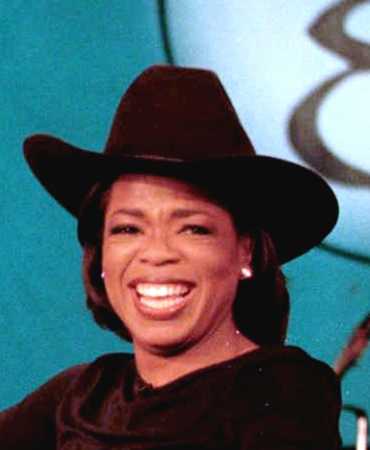 ~ Thousands of Hatfields and McCoys, descendants of two clans whose deadly 19th Century feud lives on in tall tales and mountain-folk clichés, poured into eastern Kentucky for a friendly weekend reunion.
Animosity however reared its ugly head when Grandma McCoy noticed that the Hatfields neglected to bring the Rhubarb pie. "Those damn Hatfields are so damn inconsiderate! You ask 'em to bring one little thing and they can't! They only thing they bring is their appetite!" The entire reunion was almost called off when Grandma McCoy slammed a 12 inch picnic hoagie across the face of Aunt Bella Hatfield.
~ The British government said it would consider laws to ban cards advertising prostitutes from being put in telephone boxes and other public places.
One English whore voiced her outrage QUOTE: "Do we not have Freedom of Speech? Freedom to make a grown man Screech? Freedom to lick a fuzzy Peach? Freedom to suck like a Leech? Freedom to spank and teach? Freedom to have sex on the Beach?"
In related news, the hooker's special talent is achieving orgasm in rhyming iambic pentameter.

~ A petting zoo in Massachusetts was accused of cruelty to animals and shut down. Said the owner, QUOTE: " We did not abuse animals. We've been doing it for 25 years, and if anybody wants to accuse us of abusing animals, they don't know the truth."
Apparently their definition of abuse does not include drilling horns into a mule's head and labeling it as "World's Ugliest Mutant Unicorn." Other petting zoo attractions included the "The Amazing Dog with 8 Legs," the "Amazing Dog with No Legs," and "Dizzy the One-Finned Dolphin" who only swims in circles.
~ A Westford, Massachusetts mother rescued her 2 ½-year-old daughter after the girl nearly drowned in the family's backyard pool.
The mom told reporters QUOTE: "Usually I don't do that sort of heroic thing, you know, saving people's lives. Like, one time, I saw a man getting robbed in broad daylight and I just kept walking. I just didn't want to get involved. This time though I felt like I should, since it was my own daughter and all."
~ California Gov. Gray Davis signed legislation that prohibits any person from the exclusion from jury service based on the individual's sexual orientation. Davis said, ``No Californian should be deprived of the opportunity to share in our system of justice simply because they are gay or lesbian.''
Gays and Lesbians were less than elated by the law. Complained one activist, QUOTE: "Up until now we were enjoying the same kind of status as women. They have equal rights but they can't be drafted for war. We want equal rights too, but we don't especially want to serve jury duty! Who does?! I say we need to keep the queers off the jury! C'mon people! Bash with me! Thanks a lot Governor!"
~ The Los Angeles Coroner will crack open a concrete block to see if it contains the body of a missing 3-year-old girl. The concrete block was inside the trunk of a gray Buick.
Noted the authorities, QUOTE: "It's pretty suspicious. We don't know if we'll find the missing girl, but we're certain SOMEONE is in it. Maybe we'll get Al Capone or Jimmy Hoffa! Elvis would be cool too. Or maybe some of those honey roasted peanuts." The officer was quickly reprimanded for treating the serious case like a box of Cracker Jacks.
~ In New York City, a woman and her son were sentenced for the murder of an 82-year-old millionaire widow whose body was never found. The victim was a former Radio City Music Hall dancer.
The murderers say that true to form, she went kicking and singing.
~ Romanian prostitutes, their business hit by economic recession, are trying to lure clients by offering to do household chores such as cooking and cleaning for them after having sex.
We go to the show-no-shame-chauvinist and airport shoe shiner, HogWild for his report.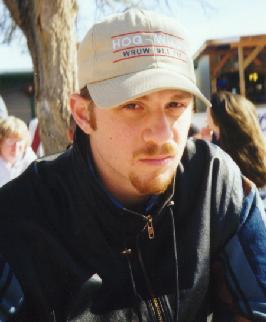 Hog: This is the Perfect Woman! She performs amazing acrobatic ass maneuvers, then she cooks you up a nice dinner and cleans your toilet! Perfect! Plus there's no commitment. Tomorrow you can hand a new bim a plunger and an apron while you sit naked and watch. Not that I'm into that sort of thing, but uh. Yeah sure you have to pay her, but what bim DOESN'T cost you mad units? You're actually SAVING bacon bits because you never buy her jewelry, clothes, perfume, flowers, nothing! Finally, sex can actually be foreplay, with a delicious Dinner being the truly satisfying climax! I'm movin' to Romania!
This site is advertiser supported. I give you the FREE semi-funny. You visit 1 sponsor every time you're here. Muchas Gracias and Tacos Grande.
-The Hog-Wild News Network International has been compiled from various sources including but not limited to the Daily Newspapers, Internet Findings, Popular Magazines, and your mom.
Reproduction of this newscast, such as charging admission for its retelecast while not offering a cold beverage, without prior written consent will be considered sexual harassment and is punishable by law, lawyers, and rednecks with shotguns.
* FREE Semi-Funny HOGWILD.NET Newsletter! Just email Hog with the subject: GIMME!
Come on you SLUTS! Tell a Friend! Use the form below!