08/07/2000
HogWild News is a fictionalized account of actual news. So like duh, the quotes are made up.
w/ Theodore
HogWild News Network International is brought to you by the Construction Industry. Remember, those orange traffic barrels mean progress. And construction workers laying around on the job means union. So Unions = Progress! Happy motoring this summer-- ha ha ha!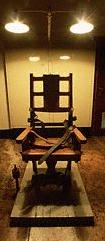 ~ The National Urban League President called on governments to institute a tougher ``beyond any doubt'' standard of guilt for judges and juries in death penalty cases to ensure the innocent aren't mistakenly executed.
Presidential candidate and Texas Governor George W. Bush is fully against the measure claiming it would limit his authority to legally execute poor blacks and the retarded.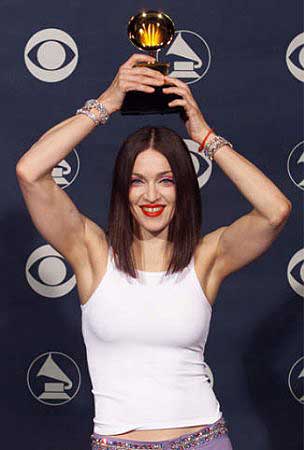 ~ Pop superstar Madonna gave birth to a baby boy, some three weeks earlier than expected.
Once again the Material Slut has met a Beautiful Stranger, but she's still Like a Virgin-- in as much as woman who's twice had birth out of wedlock and who's been the piñata in an orgy with Dennis Rodman, Jose Canseco, and the Dallas Cowboys starting offensive line can be.
I give you the free funny News. You visit 1 sponsor every time you're here. Thanks. Now do it. Thanks. Do it. Thanks.
~ First Lady Hillary Clinton appeared in Hollywood on The Tonight Show with Jay Leno on her way to the Democratic National Convention.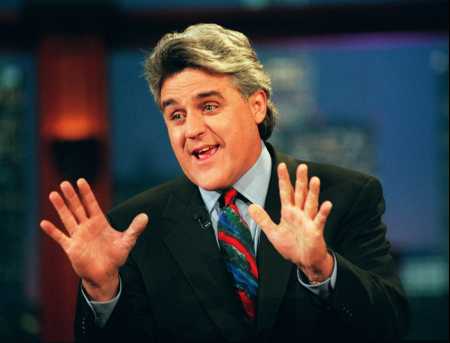 Leno, the Late Night Softy who has a reputation for only asking puff-ball questions, promised he'd pose the tough questions this time. HogWild News took note of Leno's sharpest inquiries:
"So, Mrs. Lovely First Lady. Do you think you're going to win the Senate race?"
"So, Mrs. Most-Exalted Divine First Lady. I really like your shoes. Where did you get them?"
"So, Mrs. First Lady. May I call you Goddess?"
Tonight Show producers were shocked and appalled by the brashness of Jay's first question and abruptly edited it out from the broadcast.
~ A coalition of thirty states filed a lawsuit against the nation's largest record labels, accusing them of CD price fixing. The suit charges the accused with antitrust violations that cost music buyers hundreds of millions of dollars on overpriced music.
The lawsuit also accuses the record labels of putting out crappy music. On that count, the record company execs say they will plead "No Contest."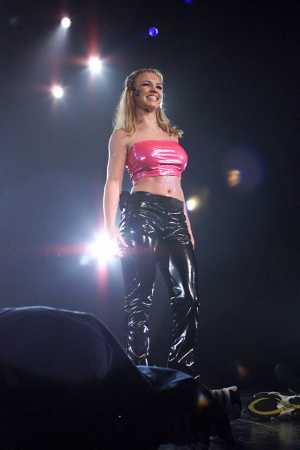 The corporate music makers however, claim they must keep prices high in order to employ the thousands of people who operate the 300 ton cookie cutter machine they use to make new pop artists. Also, a lot of financial resources have been pumped into Britney Spears' promotion—among other things that have been pumped into her—namely saline, silicone, and the Jammies of high ranking MTV executives.
~ The U.S. Consumer Product Safety Commission said that Gymboree Corp. is recalling about 31,000 stuffed toys after part of a sewing needle was reportedly found in one of the toys.
The recall took effect despite Marketing's attempt to spin it as the new collector's item, the "Special Edition, Heroin Junkie Bear."
~ The world's top cycling competition is starting to look like the Tour de Lance. Armstrong cruised to his second Tour de France championship.
Armstrong credits his spandex biking shorts for his success. But not for shaving seconds of his final time, but rather because QUOTE: "They make me look so queer that I pedal faster so I can go home to change clothes as soon as possible."
Sadly, this strategy is not effective for BFN (Big Fat Nasties) who apparently feel no shame when trotting around the park with their small, curly pink tails poking through their too tight spandex running shorts. Apparently they like to flaunt the flab instead of running faster.
~ Pat Summerall plans to retire as an NFL broadcaster after the 2001 season.
His feelings can be paraphrased as: I'm tired of sitting next to John Madden's fat old ass.
~ The state government contends expenses for the Sydney Olympics were budgeted too low. Organizers should have been better informed about the need for larger contingency funds.
Apparently Sidney ran out of bacon bits because it used half its budget "securing" the Olympics. You know, "convincing" Olympic committee officials. All right, all right, paying cash up front for their pro sluts and all-night drinking parties. So now there is not enough money left for the Games themselves.
Without sufficient financial resources, this year's Olympics will be a little more bootleg. The track and field hurdles will be replaced by stacks of bricks, the javelin will be nothing more than a long branch, and the shot putt will be a big watermelon. The only tournament that will be improved are the synchronized swimming events, which will take place where they belong: a bathtub.
~Looks like the smooth-talking chalupa-obsessed Taco Bell Chihuahua might be changing his tagline from "Yo quiero Taco Bell" to "Yo quiero a new job." The fast-food chain is preparing to launch a new, likely canine-free ad campaign.
Explained an executive QUOTE: "Having a taco restaurant identified with a small dog was not the image we wanted to portray. Besides, it was a dead give-away of our secret ingredient."
In related news, McBootleg and Burper King have no plans to replace their mascots with the sewer rat and flying cockroach respectively.
I give you the Free semi-funny news. So please visit 1 sponsor every time you're here. Thank you.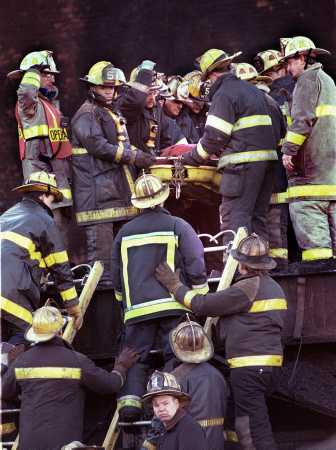 ~ A massive fire at the Sequoia National Forest in California spread as firefighters and air tankers from across the United States were flown in to battle a blaze officials feared might rage through next week.
(Note: the following related story is not intended for anyone with a weak stomach or sense of decency.) Bill Clinton, now in "honest mode" felt the need to sympathize with the victims of the forest fires by revealing QUOTE: "I feel your pain. I remember one time I tried to have sex with Hillary. But it was so dry, the friction burns started a blaze in her wild bush. I won't even tell you what I did to extinguish it. Hey guys, vote for Hillary for Senate. Please. It'll be the first orgasm she's had since . . . well, ever."
~ A new report shows that older Americans will spend more on prescription drugs, with average bills doubling over the next 10 years.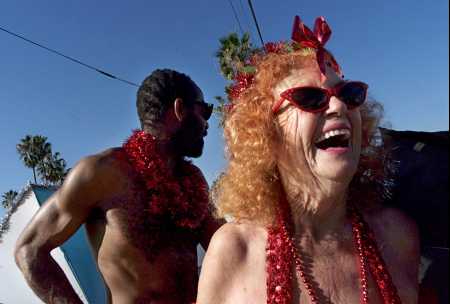 This is due in part because the average old American is living to get even older. With modern drugs and medical technology there will soon be a time when the only way old people will die is if young couples carve their initials in them, or developers chop them down to make way for a new mall.
~ One person was killed and six other people from a television film crew were injured in West Los Angeles when a 4,800-volt electrical line came into contact with a scaffold.
Ironically, they were filming an installment of FOX's popular series: Unexpected Tragedies Caught on Tape!
~ Iranian pop icon Googoosh, barely seen in public since her country's 1979 Islamic Revolution, ended two decades of silence, returning to the stage in front of thousands of delirious fans.
Iranian Muslim fundamentalists are livid over her scantily clad stage outfit. Said the Assistant Secretary of Suppression, QUOTE: "It's bad enough she should sing, but to bare her entire forearm—naked?!!"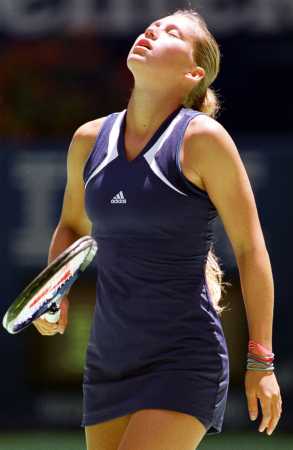 ~ Anna Kournikova has turned down the chance to play tennis for Russia at the Sydney Olympics, claiming it didn't fit into the Russian native's busy schedule.
Said Anna's publicist, QUOTE: "Between photo shoots, TV commercials, and trying on push-up bras, Ms. Kournikova barely has any time left for her part-time pro tennis career. To take a break to play for no pay for a bunch of ex-commies is out of the question. If they want to see her 'Moscow-made Snowballs' up close, they need to buy a magazine like everyone else."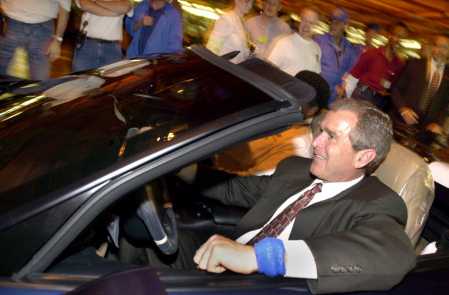 ~ George W. Bush, the Republican presidential nominee, is raising the White House sex scandal as a campaign topic, saying President Clinton had ``embarrassed the nation'' in the Monica Lewinsky affair.
Governor Bush said he would never humiliate the U.S. in such a way. His way would be with late-night cocaine parties and urinating on the White House lawn all drunk-like with his loud Texas frat buddies.
~ Microsoft said it will release its most powerful operating system ever, Win 2000, late next month.
Bill Gates however, did warn that it is so powerful it might sometimes crash under its own weight. But unlike previous Microsoft operating systems, now while it is re-booting, it will play soothing elevator music under commercials for new Microsoft products. Just 20 minutes later you'll be back up for business.
~ The number of U.S. digital subscriber lines (DSL), which deliver high-speed Internet connections over regular phone lines, surged 59 percent in the second quarter.
DSL companies are grateful to the Record Music Industry. With their lawsuit threatening the shutdown of Napster, people are clamoring to stownload (steal/download) songs as fast as they can!
~ A former Disney executive has been sentenced to nine months in home detention for crossing state lines with the intention of having sex with a minor he contacted by e-mail.
The executive still claims innocence saying he meant nothing sexual by the phrase, "I'll pull my pants my down so we can play a Toy Story where you call me the Lion King while I touch your Little Mermaid."
~ Near Los Angeles, five people were injured when a car plunged through a wall at the Department of Motor Vehicles building.
The driver was the holder of a learner's permit going to the DMV to take his road test. Since seriously injuring 12 people is a traffic infraction, the driver failed the exam. But he was invited back to try again in 2 weeks. Who says ANYONE can get a driver's license?
~ In Boston, state and local authorities are investigating a well-known ice cream shop owner on charges of showing obscene material to a minor.
The owner allegedly bent over and propositioned the young boy to taste his "double chocolate fudge." When the boy refused, he offered him a vanilla nut milk shake.
~ In New York City, an award-winning director of television commercials was struck and killed by a driver who had lost control of his car.
The driver of the runaway car plowed into the commercial director after being distracted by a billboard. The director's last words were QUOTE: "Now THAT'S great advertising! But can he recall the positioning statement?"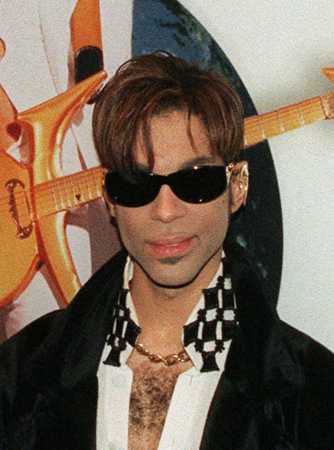 ~ Funk and rock star Prince weighed in on music-sharing technology issues, calling services like Napster ``exciting,'' and sharply criticizing the record industry for exploiting artists.
Said the Artist who Formerly made Hit Records, QUOTE: "Thank the Lord for Napster! Without it, no one would have any of my recent music! I don't expect people to pay for the crap I put out these days. Why do you think I resort to running around in buttless pants?"
~ In Nevada, an archaeological team is working to unearth a rare find: the remnants of a 19th-century tavern believed to be a gathering place for African-Americans after the Civil War.
Archaeologists were able to distinguish it as an 1800's era Bar mostly frequented by blacks because they uncovered Timberland brand cowboy boots and because they found a letter carried by pony-express that began with the greeting, "Waaasuuuuuuuup??!"
This site is Free because it is advertiser supported. So please support the advertisers. Thank you.
-The Hog-Wild News Network International has been compiled from various sources including but not limited to the Daily Newspapers, Internet Findings, Popular Magazines, and your mom.
Reproduction of this newscast, such as charging admission for its retelecast while not offering a cold beverage, without prior written consent will be considered sexual harassment and is punishable by law, lawyers, and rednecks with shotguns.
* FREE Semi-Funny HOGWILD.NET Newsletter! Just email Hog with the subject: GIMME!
Come on you SLUTS! Tell a Friend! Use the form below!