08/21/2000
HogWild News is a fictionalized account of actual news. So like duh, the quotes are made up.
w/ Theodore
HogWild News Network International is brought to you by the area on a man between his grapes and his squirt-tunnel that feels queerily nice when rubbed.
~ While the desire for sex all night might be there, the body's physical inclination may be another matter altogether. Researchers have found that levels of the hormone prolactin, which is associated with a decreased libido when released in excess, is produced naturally by the body after orgasm.
Thus, therefore, and hence, a woman's wedding ceremony is by far the highest sexual climax in their life.
~ A Florida jury ruled that the Walt Disney Co. stole the idea for a sports-themed park from a former baseball umpire and his architect partner and must pay them $240 million in damages.
The jury was not impressed by Disney's 7th grade legal defense where they claimed they were not legally plagiarizing since QUOTE "We took out the big words and changed around some boring background stuff."
I give you the free funny News. You visit 1 sponsor every time you're here. Thanks. Now do it. Thanks. Do it. Thanks.
~ U.S. crash investigators said no unresolved safety issues remained from last year's EgyptAir crash, apparently dismissing Egyptian theories of technical problems with the Boeing 767.
Out of options, Egypt resorted to an ancient tactic—they blamed Moses. Said the Egyptian President QUOTE: "If those damned Jews just built those planes and stopped whining about that freedom and one-God crap, this wouldn't have happened. I mean, how can you expect a man to fly a plane when he's it's raining frogs and locusts!"
~ An enzyme once thought toxic may turn out to be the key that unlocks a crucial door to human reproduction -- and could prove a major boon to the treatment of male infertility. Researchers announced they have pinpointed nitric oxide in sea urchin sperm as the trigger in the transformation of a sea urchin egg into an embryo.
In disgusting news, infertile men across the globe have bolted to the fishing docks to catch the ejaculating sea urchins to use in their daily fertility breakfast "love milkshakes."
~ Actor Robert Downey Jr. has landed a prime time job just a week after being released from prison and while still in drug rehab-- a recurring role on the hit Fox series ``Ally McBeal'' as a potential love interest for the star.
Calista Flockhart, the actress who portrays Ally McBeal, says Downey is not the only jailed performer on the show. QUOTE: "I too am incarcerated. I am imprisoned in my own fat body." Calista then ran backstage to meet Courtney Cox. The two women then shoved fingers down each others' throats and tag-teamed tossing their cookies.
In related news, Calista Flockhart is now so emaciated that if she were ABLE to be pregnant, her breasts would produce skim milk. She is so skinny she can use a rubberband as a belt. When she farts it hurts. She can wear a bracelet around her neck. She wipes her butt and removes marrow. She can wear a dress made out of one paperclip. Her shadow is a straight line. She can pick a lock with her index finger . . .
~ A German court ruled that people paid to talk dirty in the Internet's swelling number of sex chatrooms should enjoy the same rights as other workers, regardless of whether their job is ''immoral.'' The court rejected claims by an online sex company that the immorality of the work done by its staff should exempt the company from having to pay social security contributions for them.
We go to the happy hand humper who hits a home run with himself every night, HogWild for his report: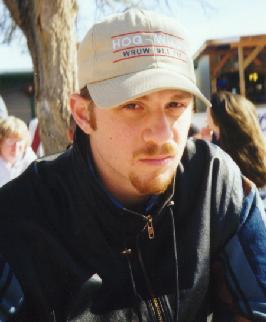 Hog: Look, sluts deserve the same benefits as the rest of us. In fact, they deserve GREATER benefits. Think about it, if it weren't for sluts, who else would under-sexed, over-horny men score with when they get to the "lounge" at 3:00 am? Being a Pro Ho ain't easy. Talking dirty on the phone or the Internet to some slimy nub sweating in skid-marked skivvies is not the most appealing job in the world. But these brave women have chosen a career in casual copulation. Some just vex the virility vein virtually, while others dole out the dirty doughnut daily! Immoral? Perhaps. Necessary? Yes. These job functions (excuse the purposeful pun) are certainly more useful to society than say, "HR claims representative." Or "ISO-9000 Quality Assurance Tester." Or "Secretary-General of the U.N." Our phone sex, chat sex, and street sex women need our support! These lascivious ladies of lech provide a great service. And usually at a great price! (Not that I know first-hand or anything. Or second-hand or third-hand . . . okay! I was in college and I was mad broke and we all split the cost! Are you happy now?!)
~ Two Hells Angels returned to the lost and found after a visit to Canada's Marineland theme park, but instead of retrieving a misplaced gun they were arrested. Police said the men left behind a bag containing a pistol during a visit to the park.
The firearm was in a big brown cardboard box labeled "LOST & FOUND." It was buried under 3 different left mittens, a scarf, a emptied purse, and a sky blue Members' Only Jacket.
When the Hells Angels motorcycle men exclaimed "There it is!," they were taken into custody. Seeing they would be arrested, the men tried to claim they were really looking for their Members' Only Jacket, not a pistol. The authorities looked at the steel-chained and leather-clad duo in disbelief. They almost got away with it, but just as the one man was about to put on the grandpa jacket, the other man grabbed the gun, put it to his head, and threatened suicide if his comrade were to disrespect the Hells Angels by donning the dorky threads.
~ Near Los Angeles, a 5-year-old boy, who was kidnapped for a $200,000 ransom, was returned to his parents.
After realizing that the child's parents would not pay the demand, the kidnappers were losing money on the deal because to keep the kid quiet, they had to pay the CHILD'S exorbitant ransom-- Pokemon toys and video games. The criminals claimed they demanded the $200,000 unit ransom just to break even.
~ Conservative firebrand Pat Buchanan picked a little-known black woman educator, Ezola Foster, as his running mate.
In related news, to celebrate her new-found political career the woman has legally changed her name to "Uncle Tom."
I give you the Free semi-funny news. So please visit 1 sponsor every time you're here. Thank you.
~ Eight people were injured when an elevator at the World Trade Center carrying 12 passengers lurched past its destination and hit the roof of the elevator shaft.
The other 4 people were not injured because they obeyed elevator safety rules which state: In case of emergency crash, fall on top of the fat passengers. Their gutski's may be used as floatation devices.
~As cellular phones become ubiquitous, their status as a possible health threat--either as a distraction to drivers or a potential cause of brain tumors—is gaining more attention. Now, investigators say there is evidence that cell phones may damage nerves in the scalp. These scientists conjecture that the phones may cause men to suffer premature baldness.
In related news, the net's nappy Jewish Neanderthal, HogWild, has been ordered by his doctor to hold TWO cellular phones at all times. One next to each ear.
~ In a new study, investigators found that active men had one-half to one-third the risk of developing a duodenal ulcer compared with their sedentary peers.
This finally proves that sitting on the couch all day watching soap operas and talk shows really IS stressful. These lazy losers form ulcers by not knowing if Bo is really the father of Jennifer's baby, or if Fredrique is a woman or a man in drag.
~ Having a hysterectomy substantially increases a woman's risk of having urinary incontinence, but often not until years after she has her uterus removed, researchers report.
This once again substantiates HogWild's theory that getting "fixed" is really means you're getting "broken." However, there are some pre-verts out there who really find it sexy when a woman has no uterus and no control of her bladder.
In related news, they might as well stamp a big "VOID" over the woman's botched crotch.
This site is Free because it is advertiser supported. So please support the advertisers. Thank you.
-The Hog-Wild News Network International has been compiled from various sources including but not limited to the Daily Newspapers, Internet Findings, Popular Magazines, and your mom.
Reproduction of this newscast, such as charging admission for its retelecast while not offering a cold beverage, without prior written consent will be considered sexual harassment and is punishable by law, lawyers, and rednecks with shotguns.
* FREE Semi-Funny HOGWILD.NET Newsletter! Just email Hog with the subject: GIMME!