11/13/2000
HogWild News is a fictionalized account of actual news. So like duh, the quotes are made up.
HogWild News Network International is brought to you by Men with Dyslexic Nipples.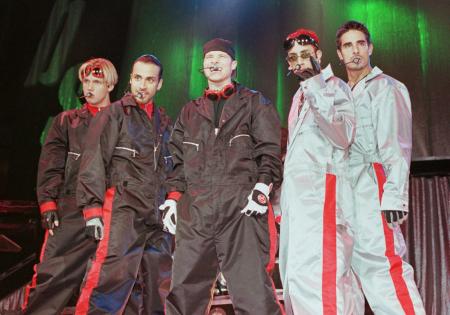 ~ For all you rabid Backstreet Boys fans marking off the days until the band's Black & Blue hits the streets, there's good news. Fans can now download the band's first single, "Shape of My Heart," in its entirety.
According to the net's nasty Null-IQ numbskull known to wear negligee at night, HogWild, he can't understand what the excitement is surrounding the song. Said Hog QUOTE: "We already KNOW the Shape of their Heart. It's in the shape of a man's ass."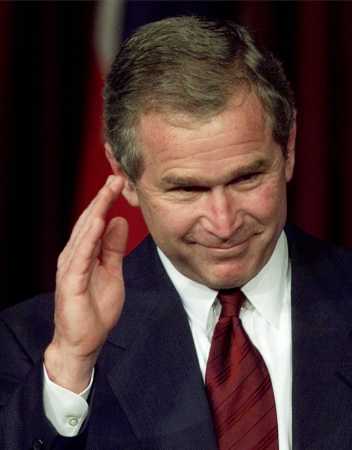 ~ The fight for the White House tumbled into the courts as a transfixed nation witnessed the historic entanglement of presidential politics and the judiciary. George W. Bush fought on two fronts to block recounts that threatened his 388-vote lead in Florida, tactics Al Gore's team called ``arbitrary and unreasonable.''
Bush countered, QUOTE: "The American people should beware of Gore's 'risky recount scheme.'" The Governor continued QUOTE: "How can he complain about the process, didn't he INVENT the ballot box? Dammit, I won! I avenged the defeat of my father. He has insulted me and my family. Now I must battle him to the death in the House of Mirrors. I will show him my patented Texas Executioner Style! I'll use my nun-chucks as a nutcracker on his groin! Fight to the Death! Waaaaaaaaaaaa!"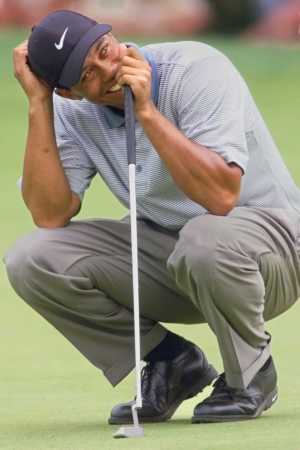 ~ Tiger Woods has to pay. The Screen Actors Guild is fining the superstar golfer $100,000 for shooting a nonunion car commercial during the union's strike against advertisers.
Tiger's reaction was livid, QUOTE: "This fine is for an obscene amount of money! I'll have to play 4 or 5 holes of golf to pay for it all!"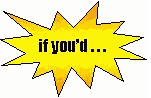 ~ The angels banished the demons at the box office. ``Charlie's Angels'' took in $25 million to remain the top movie for the second straight weekend, leaving Adam Sandler's satanic comedy ``Little Nicky'' with a second-place debut.
Sandler did not take the news well. Proclaimed the Waterboy star, QUOTE: "If it's Charlie's Angels they want, it's Charlie's Angels they'll get!" Sandler then introduced his newest project titled "Comedy's Angels" starring himself alongside Rob Schneider and Trey Parker. The trio will make up the male version based around the premise of 3 "fart and poop joke" comedians who kick the ass of evil censors and letter-writing Midwestern Grandmothers. The climax of the movie will be a fight scene where the goofy guys stand back-to-back-to-back on the floor of Congress and proceed to strangle, maim, and karate chop oncoming, irate Conservatives.
~ Palestinians persuaded the U.N. General Assembly to again admonish Israel for its use of force against civilians.
In related news, Palestinian civilians differ from Palestinian soldiers in that when they throw grenades and bottle-rockets they are not covered under the PLO's comprehensive medical plan.
~ An Italian bride who was showered with rice on the steps of a church after her wedding had to go to a hospital to have one grain extracted from her ear. The wedding reception had to be delayed by an hour until she returned from the hospital.
But it wasn't only the rice that injured the young Italian bride. Her injuries can also be attributed to overzealous family members pelting her with hard, uncooked tortellini.
~ A German state office has asked a 91-year-old Holocaust survivor to give back the Nazi death-camp compensation she received because she did not properly declare past income.
To discuss this matter we go to the anti-racist, embracist of female faces of all races, even underage with braces, HogWild.
Hog: Let's put ourselves in this woman's shoes. That is, if the Nazis still don't have all her shoes tossed in a mountain along with her gold fillings and hair. The year is 1940. You're in your prime. You're loving life. Then your whole country goes nuts and starts blaming you for everything from the economy to the weather. Then they round you up, strip you naked, rape you, break your back with slave labor, and torture you with unscientific experiments on your trembling body. Then the Americans come in and kick some ass and you're free. Six million died but you somehow survived. Sixty years later your country is says, "Oops! Looking back, we really shouldn't have systematically murdered all of your family and relatives. Who knew?! Hindsight is 20-20." My question is, WHAT THE HELL ARE YOU STILL DOING THERE?!! Get the hell out! Move! They tried to KILL you! They broke your body, tortured your soul and you're stupid enough to still live there?! Move! GET OUT! Does it surprise you that an ex-murder now is trying to steal what little you have left? Ain't nothin' there for you! That's why the World finally agreed on a homeland for your people—Florida!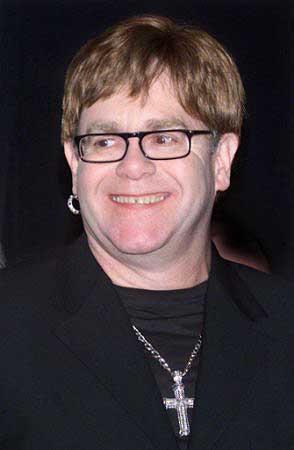 ~ Elton John has revealed that he considered adopting a South African orphan, but thought it was unfair to impose his lifestyle and high profile on the child.
Sir John, who has always been fond of young African boys, decided it would confuse the boy too much when he learned that his Father is a middle-aged, gay, white guy who insists that the roadkill resting on his skull is actually human hair. But Elton lamented, QUOTE: "I would love to raise the small child into a big, strong, black man. Hey if Woody Allen can marry his step-daughter, why can't I raise MY boy to be a good wife?"
~ In Los Angeles, portions of a man's body were found stuffed in a freezer, and they had apparently been there for a while.
After careful examination it was discovered that the remains had been in the freezer since the city's Democratic Convention. The frozen flesh was actually Gore's spare parts. Included in the freezer was his "Concerned Face," "Stern Face," and "Flabbergasted Face." Gore's Campaign Spokesman said only that the Vice-President is not an alien or robot. The reason he looks like that is just because his faces never have a good chance to thaw out."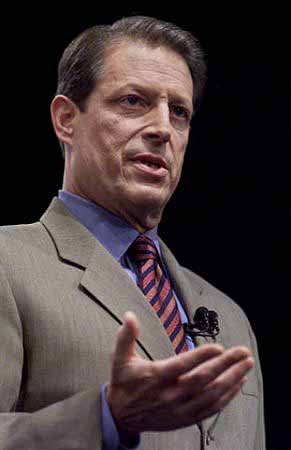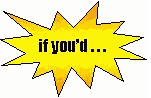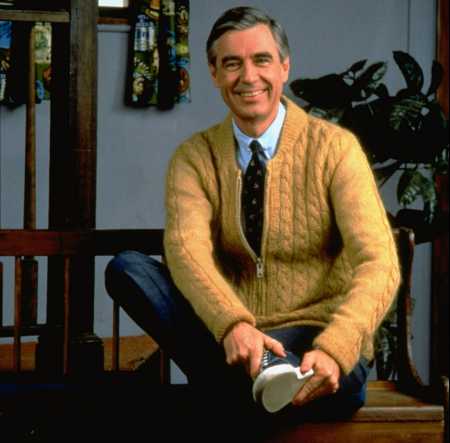 ~ It's a sad day in the neighborhood.
Longtime children's TV host Fred Rogers plans to introduce his last new neighbor next year. The 71-year-old host and creator of "Mister Rogers' Neighborhood" will shoot the final episode of the show in 2001.
Most concerned about the show's end are child Physicians. Worried one Doctor QUOTE: "The show was a natural alternative to Riddlin. The daily routine of Mr. Rogers changing his shoes and sweaters, the comforting songs, and the land of make-believe has calmed thousands of would-be serial killers over the years and in the process only created a few hundred. I mean, after watching him talk to a puppet day after day, and letting strangers into his home, wouldn't YOU go a little nutty? Pull a few oxygen plugs out? Mix up a few prescriptions? Smother Mrs. McGentry's wrinkled face with a pillow until her lungs collapsed? Wouldn't you?! You WOULD! You WOULD! Won't YOU be my Neighbor?! HA HA HA!" The M.D. then skipped down the hospital hallway to watch the film Dr. Giggles for the fourth time that day.
~ In Boston, about 100 supporters of Sister Jeanette Normandin showed up for a protest rally in the South End.
Normandin was fired for assisting in the baptism of the adopted sons of two gay couples. Performing a baptism is a role usually reserved for priests.
The Priests reportedly fired the Sister because she denied them a coveted opportunity to see little boys naked.
~ Pedro Martinez is the unanimous winner of the American League Cy Young Award for the second straight year.
New York's Roger Clemens has filed an injunction pending a recount of the votes.
In related news, Martinez has filed a countersuit, demanding that Clemens buy a Dictionary so he can look up the word "unanimous."
~ At an Arab summit held amid outrage at violence that has killed scores of Palestinians, Egyptian President Hosni Mubarak blamed Israel for bringing the peace process to a standstill, but said Arabs would not abandon the path of negotiations.
He continued QUOTE: "We are willing to negotiate with whatever explosives are necessary to bring this conflict to an end."
~ It was a skirmish in the war on fat as two rival diet gurus faced off at the American Dietetic Association convention.
Dr. Robert Atkins, author of two popular diet books advocating loads of protein and minimal carbohydrates, sparred with Dr. Dean Ornish, who advocates eating more fruits and vegetables and less fat, more in line with what most nutritionists recommend.
The two sparring Diet Peddlers paraded their success stories on stage in a bizarre competition. Pudgy women stumbled along, showing off their newly loose skin, smiling as their 400 pound "Before" Photo flashed on giant television screens. Dr. Atkins exclaimed, "This woman was so big she could've swallowed Elvis without necessitating a bowel movement! She carried quadruplets for 8 months before noticing! Reservoir levels used to drop 50% when she took a bath. Now look at her!"
Dr. Ornish shot back QUOTE: "Her ass is as toned as Silly Putty. You think she looks good now? Put her in a bikini and you'll have to send in a team of archeologists to retrieve the thong! Now look at my success story. This lump of lard couldn't even lift his blubbery arms above his head before he started my diet. Now he's able to safely apply deodorant. I've changed this man's life for the better! He no longer smells like a chain-smoking Walrus!"
In related news, the Doctors set back the progress of all their patients with their nasty comments. The out-of-control eaters cried into bowls of raw cookie dough, sugar-covered pasta, and chocolate Ham.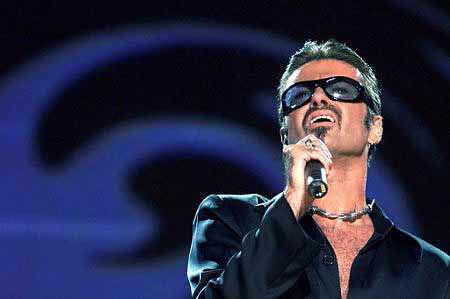 ~ George Michael promised that as soon as he records a song on the piano John Lennon used to compose ``Imagine,'' he'll return the instrument to Liverpool's Beatles museum. But until then he's enjoying the legendary instrument.
The gay pop singer who was once caught playing his "organ" in a public park said he hasn't had this much fun "tickling the ivories" since he was a teenager in sleep-away Summer Camp.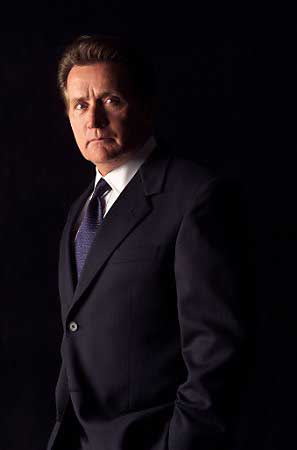 ~ Two political shows, two Sheens--and as it turns out, two winners.
In what marked the first long-awaited battle of the Sheens--elder statesman Martin's Emmy-winning West Wing versus recovering bad-boy son Charlie's Spin City--both shows ended up on top Wednesday night. Though The West Wing had slightly better ratings.
In related news, it is not really a fair contest to pit Martin Sheen versus his son Charlie. Martin only has to be more popular than the United States President. Charlie needs to be more popular than everyone's favorite dying actor, Michael J. Fox.
In further related news, Fox has taken a part-time job to keep himself busy as he tries to fight Parkinson's Disease. He works weekend afternoons at a local Baskin Robbins making milk shakes by hand.
~ Walt Disney Home Video is scrambling to recall some of its Toy Story 2 DVDs, after it found out the G-rated blockbuster was accidentally duplicated to include an expletive-filled clip from the R-rated flick High Fidelity.
Disney's publicist admitted QUOTE: "The accident did expose children to some harsh language. But let's face it, if they're watching a movie with characters named Woody, Buzz Lightyear, and Mrs. Potato-HEAD, then the parents aren't too concerned with monitoring for content. Besides, these are the same kids that have sexual fantasies about Pocahontas and the Little Mermaid.
~ Young people are not connecting to the political process and politicians are not addressing their concerns, according to research results released by MTV Networks.
In related news, MTV discovered that young people's greatest concerns go beyond the reach of politicians as they cannot influence the plotlines on The Real World, nor ensure that Eminem's videos get played at least 5 times every hour.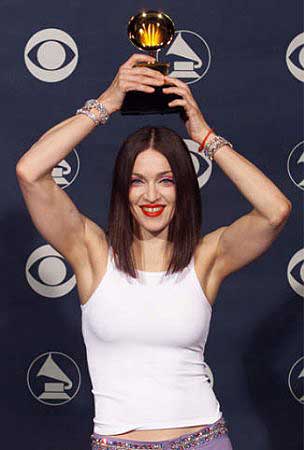 ~ Businessman Dan Parisi has lost his fight with Madonna over the rights to the Internet domain name "madonna.com." The World Intellectual Property Organization ruled this week that Parisi, who purchased the domain in 1998 and had used it for a pornography site, had "no legitimate interests in respect of the domain name."
Argued the entrepreneur, QUOTE: "My intentions are 100% legitimate. Isn't Porn protected by the First Amendment? I chose her name because that's what most people type in when they think SLUT!"
-The Hog-Wild News Network International has been compiled from various sources including but not limited to the Daily Newspapers, Internet Findings, Popular Magazines, and your mom.
Reproduction of this newscast, such as charging admission for its retelecast while not offering a cold beverage, without prior written consent will be considered sexual harassment and is punishable by law, lawyers, and rednecks with shotguns.
News Archive -->