JUSTIN: All the hinting and speculation that Brett Favre is going to un-retire is intriguing but it's also a bit uncomfortable.
Didn't we all pay our respects to the legendary quarterback last year when he cried like some chick at an Oprah taping and said his tearful goodbye to the NFL?
And yet here we are less than a year later monitoring text messages to the Packer's GM to see if ol' Brett's going to make a comeback. He's like that senior who graduated last year but keeps popping up at high school parties the next summer.
HOG: Dang it! NOW you tell me that isn't cool! HA HA HA!
Cool for dudes is being a... Senior (in high school) going to a college party to meet chicks.
Coolest for dudes is being.... a Senior (citizen) going to a college party to meet chicks to put in your magazine.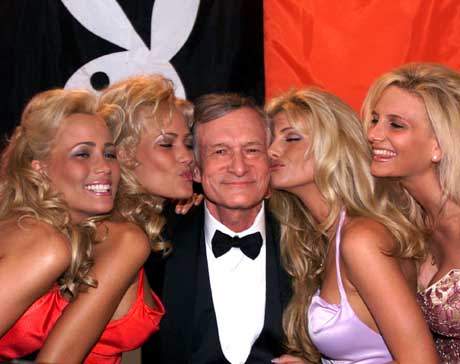 JUSTIN: I know it must be hard for Brett Favre throwing lame duck passes to pansy ass male models in blue jeans commercials but the Packers have moved on and so should he. So instead of returning to the Packers and ruining his retirement I've come up with 3 alternative options!

HOG: Brett Favre is following the tradition of a long line of superstar athletes who un-retire:
Michael Jordan
Muhammad Ali
George Foreman
Roger Clemens
Me.

After 2 Championship years on the middle school Math Team I called it quits to spend more time at home with my Nintendo. But I missed the thrill of live algebraic competition. So they unretired my calculator-watch and I returned for one more season.

JUSTIN: Here is a math problem for everyone at home...

HogWild + math competitions divided by Nintendo = No p*$$y
HOG: I was in middle school! It's not like your home state of Texas where the 13 year old girls are already being pressured to get married!

JUSTIN: Instead of playing another season, Brett Favre should trade in his cleats for a position in the announcer's booth. Anyone who has watched football knows that Brett Favre is one of the most charismatic players in the league and when you combine that with his 18 years of experience, he'd be one of the top announcers in the NFL right off the bat.
HOG: My NFL Announcer dream team: John Madden, Marv Albert, and Britney Spears' @ss in 1999.
JOHN MADDEN: It's a pass up the middle... BOOM! Completion! That was an amazing arrrrrrrg! We go to sideline reporter, Britney Spears' ass in 1999.
BRITNEY SPEARS' ASS IN 1999: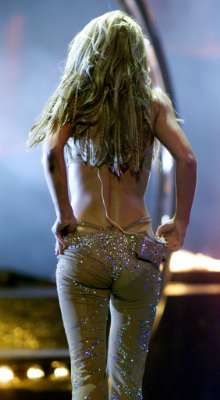 MARV ALBERT: Yesh! Nice report Britney Spears' Ass in 1999! Can I borrow your thong?!
JOHN MADDEN: Marv, you're already wearing a thong!
MARV ALBERT: But I want HERS!
JOHN MADDEN: Oops! While we were talking about nonsense, the Packers scored a touchdown. Anyway, back to Britney Spears Ass in 1999...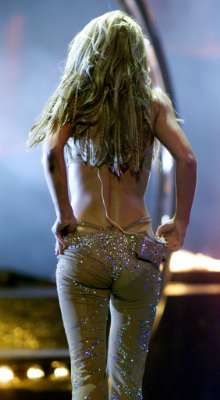 JUSTIN: Throw in the fact that Brett Favre has had about 14 less concussions than Troy Aikman, he's 60 years younger than John Madden and that everyone in the NFL loves him and you're going to get ratings right up there with Janet Jackson's nipple.

HOG: NFL announcers only add a little bit to the game. The sport where announcers REALLY get to shine is Professional Wrestling!

Brett Favre can really flex his improvisational muscles as well as his real muscles when the bad guys drag him into the ring and make him fight! And just like in the NFL, Favre will be losing for most of the match but then in the final 2 minutes he'll show everyone how he comes-from-behind more than p*rn star Lexington Steele!

JUSTIN: If announcing isn't Brett Favre's first choice then he could always go back to his acting roots. He totally stole the ONE scene he was in, in "There's Something About Mary!"
Surely the Farrelly Brothers could write a movie for Brett to star in. They could team him up with Joe Namath and make the sequel to Stuck on You about the brothers that are conjoined twins and call it "Stuck with Your Drunk Ass While You Hit on Suzy Kobler."

Go to :50 seconds in...

HOG: Leave ol' Broadway Joe alone! So he got tipsy and hit on a chick. What guy hasn't done that? Sure, we don't do it on National Television but so what! Compared to things OTHER things NFL players get in trouble for, Namath is an angel.

JUSTIN: You're right. Any man that can sport panty hose and furcoats and still nail the hottest chicks and throw touchdown passes is a LEGEND!

If Brett Favre is absolutely set on coming back to the NFL then why not come back to a team that really needs a quarterback like the Minnesota Vikings or the Chicago Bears? Any time your Super Bowl hopes are riding on the likes of Tarvaris Jackson and Rex Grossman, even a forty year old quarterback from a blue jeans commercial looks good.

HOG: You just said that you think a 40 year old man in blue jeans looks good. Heh heh. You like dudes. Heh heh heh. Stooooooooopid. :)

JUSTIN: Plus how cool would it be to see Brett Farve run out onto Lambeau field for the opposing team while fat Packer die hards booed him like he was Ric Flair entering a WWE ring?!

HOG: Packer fans will NEVER boo Brett Favre. That's like Christians booing Jesus. "You call that a miracle! Some Savior, YOU are! Go back into retirement, ya bum!"

NOTE TO CHRISTIANS WHO GET OFFENDED AT SILLY JESUS JOKES: Don't be so uptight. Think: "What Would Jesus Do?" Jesus would laugh.

JUSTIN: ...and then Jesus would smite us for making fun of Brett Favre.

Whatever Favre decides to do he needs to do it quick because the longer he waits the less time he's going to have to get ready for the season. Personally I'm hoping he comes back to play for another team just so that I can see my friend, who is a die hard Packer fan, rip his Brett Favre jersey to shreds like Bruce Banner turning into the Incredible Hulk! "Noooooooooooooooooooooo!"
But then again I'm a Cowboys fan and the Packers' misery is my joy.

HOG: Speaking of misery, I'm a Jets fan. And I think the Jets should sign Favre. He'll still get to wear a green jersey. He'll still get to play in cold weather. It'll be just like he's on the Packers! Except with no shot at winning a Championship.
My New York Jets suck and all us frustrated fans know it. Most teams have a promotional day at the stadium where they give away something to all the fans, like a poster. My Jets should give away something more practical -- like a noose.
I can imagine the Jets in the Super Bowl lead by Brett Favre...
MARV ALBERT: Favre drops back for the Jets on their own 20 yard line with 5 seconds left, down by 2 points.... He fires a missile down the sideline...
JOHN MADDEN: Boom! Blam! KAPPA-WAPPA-DING-DONG-DOO! HE COMPLETES THE PASS! It's a 75 yard gain with 1 second on the clock! See what he did there was throw da ball and den da receiver CAUGHT IT!
MARV ALBERT: Great insight, John.
JOHN MADDEN: Don't get your panties in a twist!
MARV ALBERT: The New York Jets just need to make this simple 5 yard field goal to win their first Super Bowl Championship in 300 years. Here's the snap and...
JOHN MADDEN: HA-choooo! The holder sneezed! The holder sneezed and the ball slipped out before the kicker could kick it! Time expires! The Jets lose the Super Bowl! Let's go to an instant replay of Jets fans hanging themselves with their promotional nooses!
MARV ALBERT: But before that, we have a special report from Britney Spears Ass in 1999!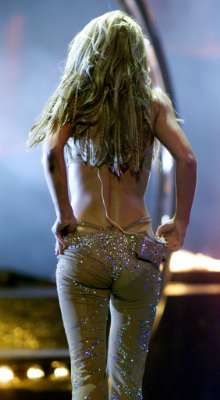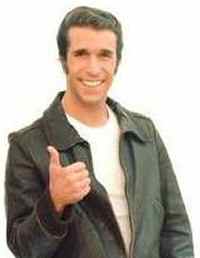 Want a kick-ass comedy show for your college or party? Email me for details.