Is the NFL's propaganda version of the play-action pass? Is this a decoy to distract us from the fact that the league has too many amoral players who don't care about injuring their adversaries? What about the scouts and coaches who knowingly draft players with a history of problems? Is the NFL saying that their own players are so weak-minded, that they are overly-influenced by football video games? Or that now the fans "expect" bone-crushing and spine-crunching hits and so the players have an obligation to the bloodthirsty mob screaming from every corner of the Coliseum?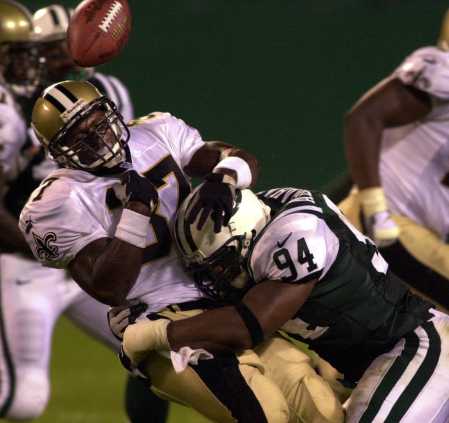 Jacksonville Jaguars safety Donovin Darius – who was fined $7,500 for his hard hit on Priest Holmes last season -- explained the confusion to the Florida Times-Union. "On the one hand, the NFL is trying to increase the safety in the actual game. But on the other hand, they're doing all these things with video games and stuff to promote and glorify the violence of the game. It doesn't make a lot of sense."
So, it's true. Adult human beings cannot tell the difference between fantasy and reality. Functioning adult, Donovin Darius (also a functioning pro football player) is confused by these so-called mixed signals that the NFL is transmitting.
Let's slow it down so Dairus, who earned a diploma from a fully-accredited institution of higher learning -- Syracuse University -- with a degree in Exercise Science (I did not make that up) can understand. The NFL, specifically your union (the NFLPA) likes to make money. They made about 12 million dollars in video game licensing fees last year. That's important in case one of your fellow union members should need some assistance—say in the legal department. At the same time, it's bad for business when some of the fan favorites are sidelined with injuries that could have been avoided. In summary, it's fun to lift a wide receiver off his feet, twirl him above your head, and then slam his middle vertebrae over your knee when playing a video game. But in real life, that would begin his career as an inspirational speaker for paralysis victims everywhere as he uses his now abundant amount of free time for charity work and for the extraordinarily painful process of learning how to be largely dependent on others for the rest of his life.
Endless debates by consumer advocates and politicians can now come to a halt. The conclusion is clear. People's minds are altered by video games and mass media to the point where cerebration and ratiocination are no longer necessary. Just do as the flashy graphics say. Speed! Fight! Kill!
If the NFL was truly concerned about its image, it would levy more serious punishments as a deterrent for unwanted behavior – on and off the field. Teams would take a man's character and personal history into account when they hand him a contract to entertain on the turf. If the NFL was serious about its image, would the Colts have hired Dominic Rhodes?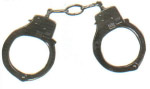 Expert Dating Advice Videos by me -- HogWild -- professional dating advice: helpful and hilarious.
Mr. Rhodes was arrested while in junior college for unpaid speeding and parking tickets. Sure we all make mistakes. But to the point where we are forced to spend a night in jail? Okay, chalk it up to youth. But then he was arrested again on a recruiting trip to Midwestern State after he tried to intervene in a fight between his girlfriend and another person. He was arrested by the police for interfering, spent a day in jail and was fined $700. Bad luck? Then he failed to pay the fine and was re-arrested in January of 2000 after neighbors called the police due to a domestic disturbance between he and his girlfriend. He spent a day in jail and was also charged with failure to pay the previous fine. Nice guy. Good man to have in the locker room. Then the AP reported on March 27th of 2002, "Running back Dominic Rhodes of the Indianapolis Colts was charged with domestic abuse after he was accused of hitting and shoving the woman he lives with."
Patterns. Rhodes makes his living running good ones. And he is ruining his life running bad ones. When the Colts signed him, it didn't take an expensive toll call to a Caribbean psychic to see what was in his future. But, it's not his fault. Must have been those darn video games these young people like to play.
For your info-tainment, here is a chart of men who are (or have been) employed by the National Football League along with their misdeed and the video game that is to blame. Please be warned. Some of these video "games" are extremely violent, and therefore, the blatant sociopathic acts perpetrated by these men correlate accordingly.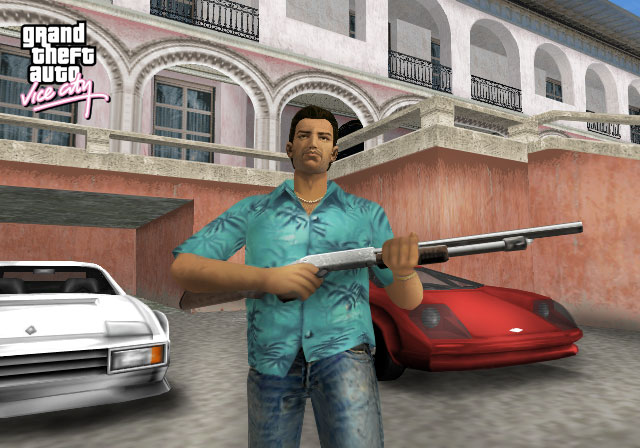 | | | |
| --- | --- | --- |
| NFL Player | Act of poor judgment | Video Game that caused transgression |
| Randy Moss | Using his vehicle to push a uniformed police officer a half block | "Grand Theft Auto." Game encourages you to run over pedestrians and kill cops. |
| Jumbo Elliot | Punched woman in a bar fight | "Mike Tyson's Punchout." There is punching in this game. Easy to see the correlation. |
| Matt O'Dwyer | Kicked out windows of a police car while being subdued | "Kung Fu Master." Lots of kicking in this one. |
| Mario Bates | Domestic violence | "WWE Smackdown: Shut your Mouth." There is no excuse for hitting a woman. That's why wrestlers use assumed names and wear masks. |
| Gilbert Brown | Domestic violence | "WWE Smackdown: Shut your Mouth" |
| Ahman Green | Domestic violence | "WWE Smackdown: Shut your Mouth" |
| Leonard Little | Killed a woman while driving drunk | "Need For Speed: Hot Pursuit 2." Must drive erratically to win. |
| Jeremiah Parker | Charged with aggravated manslaughter in death of girlfriend's 4 year old son | "Mortal Combat: Deadly Alliance." Parker's gf made a deadly alliance with him. |
| Bill Romanowski | Illegally obtaining prescription drugs | "Pac-man." Encourages you to swallow all the pills you can. |
| Rae Carruth | Conspiracy to murder his girlfriend who was pregnant with his child | "Hitman 2: Silent Assassin." Disgusting. This game should have gotten the death penalty. |
| So-called 12th man (the fans) | Rioting when they win. Rioting when they lose. | "FIFA Soccer 2003." All cool trends start in Europe. |