If Real Life was like "Kill Bill":

1) "When a boy falls off his bicycle and cuts his knee -- WATCH OUT!!"

Blood squirts uncontrollably from the cut like a geyser!

Mom: "Nooooo!"


2) "No matter how you conduct your personal life, no one will suspect you of impropriety in your professional life."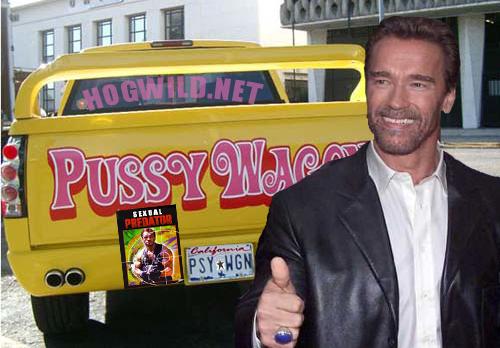 Oh wait, that was IS ALREADY TRUE in real life -- oops!

3) "Japan would have the most formidable army on the planet."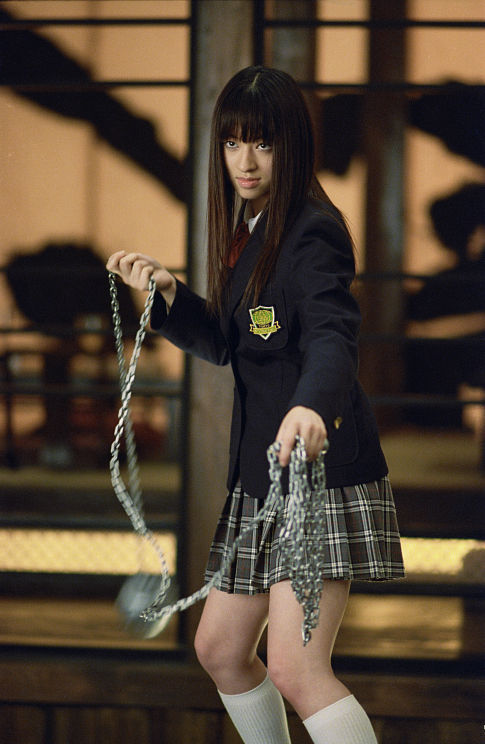 A foreign army runs away in fear as 1000 Japanese troops approach. The troops are teenagers in school girl uniforms wielding swords chanting, "It is I, who penetrate you."

4) "At random times, everyone's eyes would widen and people would move choppily at 15 frames per second."

Anime style: A giant tear rolls down a young girl's cheek as she points to a puppy in the window and tugs on her father's coat. The father has a menacing look.

5) "Boys would hurt themselves on purpose."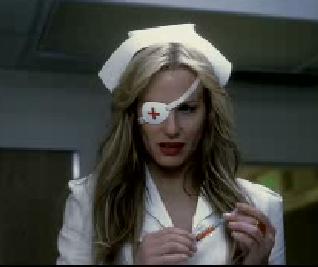 I mean, I would, just so I could get a sponge bath by a sexy nurse in an eye patch. Damn, that eye patch is sexy! Daaaaaamn!


*** IF REAL LIFE WAS LIKE "KILL BILL" ***
6) "A certain deformity would be sexy."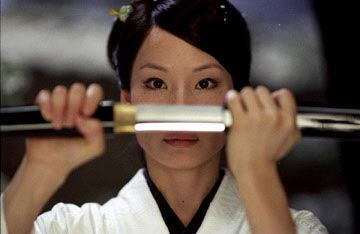 Runway models stroll down the catwalk. Everything about them is normal except they are all super cross-eyed just like Lucy Liu!

7) "HMO patient costs will be drastically reduced due to more self-help techniques just like Uma Thurman magically cured herself in the back of a truck! Forget the expensive doctors! My grandpa can fix that arthritic hip all by himself if he just puts his mind to it!"

8) "Small children would have no emotions just like the little kid when Uma Thurman killed her mom. A kid would watch her kitten get hit by a bus and yawn.

9) "There would be no guns."

A woman would hold up a bank with a pair of pliers and javelin tipped with a poison dart.

The cops bust in armed with pitchforks, bricks, soup cans, and scissors.

10) Snowfights just got a lot cooler.
"Winter Wildland"

Kids throwing snowballs back and forth. Bloody scalps are everywhere. They build a snowman with an exposed brain. Instead of snow angels, they make snow devils.

They make a fort out of kids' detached limbs.


11) "Every restaurant would have a cool secret weapons room."

Ronald McDonald sword fights with 25 evil Fry Guy henchmen as Grimace bellows a harrowing laugh.