Professional Dating Advice
Funny Pictures
Rants/Jokes
Videos
News
Advice
Cartoons
Chats
Games
Comedy Shows
Contact/Email Me
Free Newsletter
Links
Dating Advice Videos
Dating Coach
Professional Dating Advice
Crazy T-Shirts
Party Poker - Safe, Secure and Fun!
FREE Fantasy Sports
Crazy T-Shirts Party Poker - Safe, Secure and Fun! FREE Fantasy Sports
Oscar Awards & Britney Spears' Pepsi Breast Implants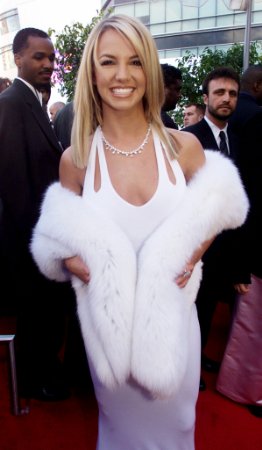 Britney Spears Jokes and Funny Pictures

Oh, the Oscar Awards. This Award Show is supposed to be the Big Daddy of them all. (Yet somehow Adam Sandler's Big Daddy never won anything. It's an outrage!) But the 2001 Oscars were, well, weaker than the 2001 Blockbuster Awards. And you KNOW an awards show is bootleg if it's named after the company that sponsors it! But there's the Grammy's (best HBBP (Hottie-Boom-Body Potential)), then the Emmy's, then the ultimate, the big picture folks, the Academy Awards. But this year was soooo "whatever." It could have been great. Lots of competition for Best Picture. But they messed it all up.

Clearly the Best Picture should have been "Traffic." There's supposed to be 3 tacit criteria for Best Picture: Artsy-Fartsy Quotient, Special Effects, and Script-that-was-Actually-Well-Thought-Out. Traffic hits in all three. This was the first movie that actually made me think, you know, really sit down and cerebrate (as opposed to Charlie's Angels that made me sit down and masturbate), since Scary Movie. Because after that movie I had to think long and hard as to how those idiotic Ringling Brothers could get funding for a film while I'm here eating fruit out of a can.

But Gladiator won. Total crappenheimer. And how the hell did Russell Crowe win Best Actor?? This bootleg Mel Gibson was supposed to be portraying a Spaniard in Rome-- yet he had an Australian accent! What?!!

I did agree that Julia Roberts should have won for Best Bim. That was the only Julia movie I actually enjoyed. She deserved the award. She was good. She earned it. Do you know how many years of thesbian training it took for her to push her boobs up like that? That doesn't happen without paying your dues. Great work.

Now that I've ranted about the actual awards, let me talk about what everyone REALLY cares about-- not who wins what-- but the show itself. J-Lo. Jennifer Lopez, for you old school fools. Every awards show she wears less and less. What's she gonna do next year? Next year J-Lo comes out wearing just tassles and a tampon-- both by Gucci. She'll have the Gucci Coochie! Ha! Imagine that. Everything these Hollywooders have is name-brand. She'll be wearing a tampon and the string will be dangling with the name, Calvin Klein.

It seems like I'm alone here, but I thought Steve Martin was okay. He was funny. He had some good lines. But towards the end I think he needed a relief pitcher. They should have had like, Conan O'Brien warming up in the Bullpen. Yank out the straining Martin in the fourth hour, and bring in the fresh jokester. And Steve Martin didn't even do anything special! Yeah he had some good jabs-- but no skits! I was totally on the edge of my seat waiting for him to revive his old SNL King Tut routinte. "KING TUT, tut-tut-tut, KING TUT." Oh, well. That's what you get when you hire a 70 year old to host your Awards show. I hear next year the Academy's gonna bring Phyllis Diller on board.

There was really no drama at the show. Except for the uptight Russell Crowe. Steve Martin was ribbing him and Russell just sits there all serious. Like, "this is an evening to celebrate our craft. No room for jokes, funny-man." I was waiting for Crowe to storm the stage and gut a spear through him. But no such luck. Why is that guy so uptight anyway? He's got everything going for him. What, did he accidentally sit on his Roman helmet? Smile loser! You're rich, handsome, and famous. Three tragedies I know, but get over it.

And what's with these no-names giving speeches? That's why the whole event takes so long. Only the stars should be allowed to speak. Yeah, I know there wouldn't be a movie without the Film Editor guys and the Key Grip Boys, but really, no one cares what they have to say. It's cool for them to be recognized for their achievements to go on stage to accept their trophy-- but they shouldn't be allowed to give a thank you speech. Let them just send out an email or something.

The best part of the whole night was when that Chinese dude from Crapping Tiger, Humping Dragon read his speech out of a paper he pulled from a Fortune Cookie. That was awesome. Yeah, that's another thing. These people go on stage in front of 800 gazzillion people and they can't even memorize their speeches! And if you MUST write it down, why is it written on some crumpled up piece of loose leaf paper? Index cards people! Isn't that why they invented tele-prompters? Geez.

Okay, now the REAL reason everyone watched this Moronic Movie Maven Marathon was for the hottest bim in the world-- Britney Spears. Her 2 minute long Pepsi commercial made its debut. Can you believe there were losers downloading this commercial off the Internet? Downloading a commercial!! Can you believe you were one of those losers? A brand new campaign with the hottest bim on the planet, you figure they could have at least changed their jingle. Nope. Same wack, gay-ass tune. Except they booted that gap-toothed brat and replaced her with Britney. Look Pepsi, if you really want to move some product and take advantage of your contract with Britney, try making the Pepsi bottles in the shape of her body. Hell I'd buy a dozen two-liters. I guess the problem is no one would recycle them. And they should have created a whole new slogan for this commercial. Like, "See Britney's Cans!" and they unveil a brand new aluminum Pepsi can with Britney on it. Sure it's stupid, but you tell me, wouldn't you want to put your lips on Britney's cans? Hey, that's a great idea! They should make implants that can hold soda! I'd totally drink generic orange soda from a bim's left breast. And maybe Mr. Pibb from the right breast. That would be awesome! I guess you couldn't have her do naked jumping jack for you though. Because then her breasts would explode.

MORE FUNNY HOGWILD RANTS AND JOKES

PLAY BRITNEY SPEARS SCREWFACE GAME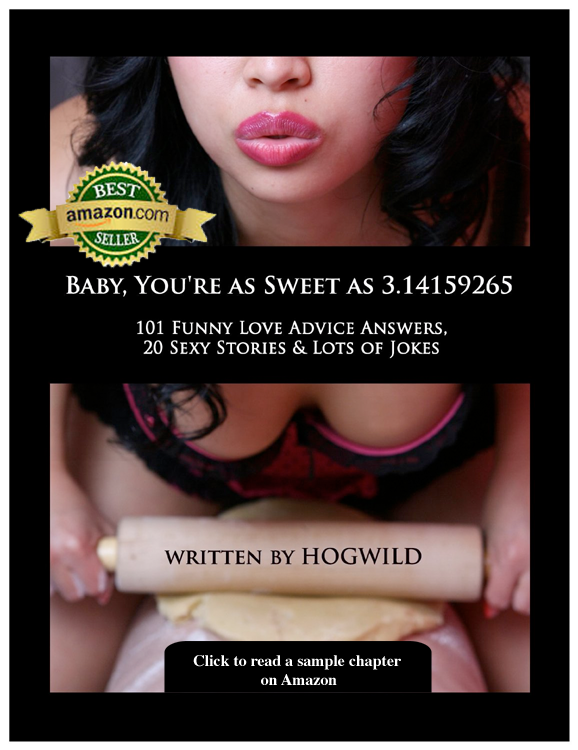 Watch my helpful and hilarious Expert Dating Advice videos!

Dating Advice! Expert dating advice videos, your dating advice questions answered by HogWild!

Professional Dating Advice videos that will help you get the awesome relationship you deserve!

Expert Dating Advice Videos by me -- HogWild -- professional dating advice: helpful and hilarious.

Professional Dating Advice videos by comedian HogWild!


Expert Dating Advice videos -- your dating advice questions answered!