As you may or may not know, Charles Schultz, creator of Peanuts, is dying. He has stated that he will retire the strip instead of letting someone else take it over. I have come up with my own epilogue to this sordid cartoon
legacy. It is what I believe the characters will go on to do after Mr. Schultz passes on.

1. Lucy and Charlie Brown always had a fiery relationship. She would always make Charlie miss the football when he went to kick it. And then she would overcharge him for therapy. Secretly, however, she loved him. She loved to dominate him in ways that Mr. Schultz did not want to disclose in his "family-oriented" cartoon. Charlie Brown ends up dead after a nasty groin pull that authorities conclude "could only be the result of consensual leather-bound foreplay that included the illegal use of scented wax candles in a dark, private rest area." Mr. Brown's last words were, "Ugh!"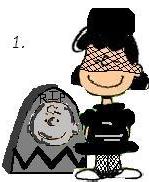 2. Linus was the one who always carried his blanket around with him. As an adult his fondness for fabric would prove fortuitous as he became a pioneering fashion designer in the field of blanketwear.
Stereotypically, Linus, who used to constantly suck his thumb as a child, would would still maintain an oral fixation as an adult male fashion designer
.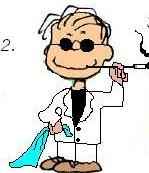 3. Everyone has heard the rumors about Peppermint Patty. It was only natural that she would join the WNBA and become its leading scorer.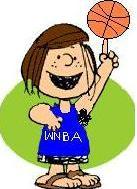 4. Marcie always was a lackey to Patty and dutifuly did whatever her superior requested. She never outgrew her submissive demeanor and ended up again at someone's knees.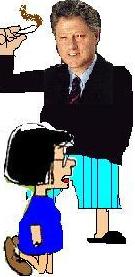 5. Schroeder was a piano prodigy and in his adulthood surpassed both Yanni and John Tesh in sales of horrible music that chicks like.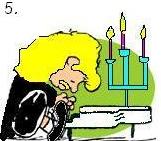 6 .Snoopy,the mischievous beagle, continued his wild ways well into the next decade and became sexually liberated.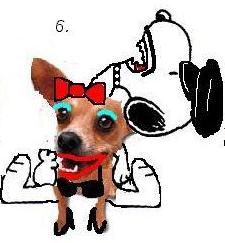 7.Woodstock went on to a successful career on television cooking shows.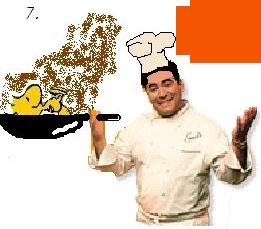 8. Pigpen, the filthy refugee, eventually devolved into a roach-like subspecies and inhabits a Bronx housing project named Co-op City under the alias HogWild.