"Presidential Doodles" is a new book that is a collection of drawings by 24 presidents. But most of doodles are lame.
Luckily for YOU, HogWild has discovered some of the AMAZING doodles that were censored from this book!
Now THESE doodles show you what these famous U.S. Presidents were REALLY thinking!
Let's start with our nation's 1st President, George Washington. Apparently his mind was wandering as that blowhard Thomas Jefferson blabbered because he doodled all over his copy of the Declaration of Independence!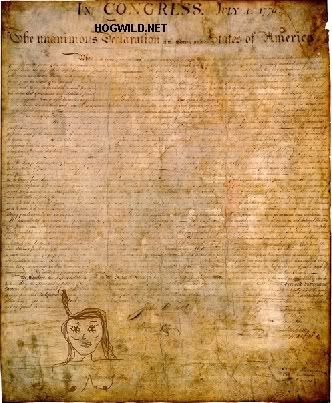 Abraham Lincoln's doodle is both shocking and ironic.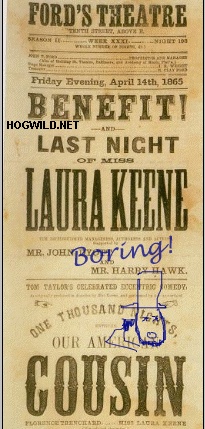 President Clinton's doodle is not shocking. Could it be Freudian?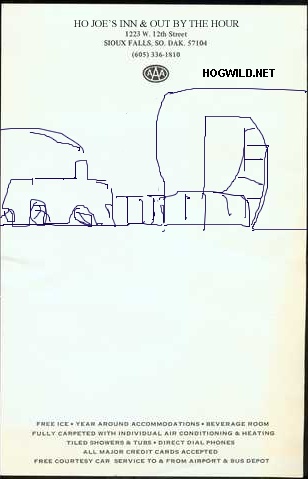 President William Taft weighed over 400 pounds. But, as you can see, he dreamt of jumping on trampolines.
His bouncing mooters (man-hooters) are disturbing. In fact, there was another napkin where he squeezed and suckled on his own left mooter. I left that one out because it made me throw up.
John F. Kennedy did more than bop Marilyn Monroe and stand up to Commies. He also wanted to protect his drunken family name. In this Presidential Doodle, JFK sketches himself traveling into his future (but our past) to stop a tragedy.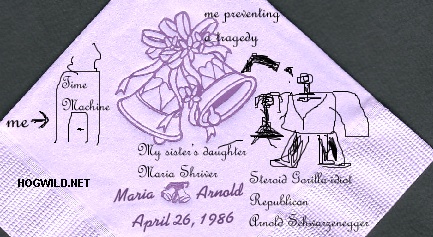 And finally, I discovered these 2 bizarre doodles from President George W. Bush: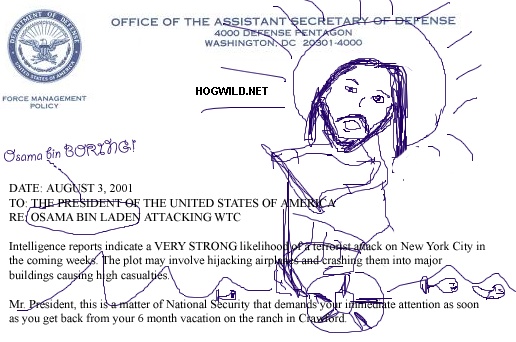 Wow, I could be mistaken, but I believe that is Jesus riding a Segway scooter over water... and here is President Bush's genius outline for Peace: