I've written and talked about a bunch of topics to make your romantic life easier and much more enjoyable. From it's figuring out if you're in love or not to the rules for dating, I've jumped headfirst into everything I can to help you. And that also includes the more intimate side of things, like learning how to get hotter sex for your girlfriend.

With that last topic in mind, I got to thinking about how the holiday season is rapidly approaching. Soon, Halloween will be here and gone, and before you know it, Thanksgiving and Christmas decorations will be hanging everywhere. And what better way to get in both the holiday and bedroom spirit than with some sexy gifts?

Most of these will be for both genders, though you might find that one or two gifts will apply to one or the other. And that's a good thing, because sometimes you need to treat your special someone to a present only for them. These ideas will spice up your holidays like cinnamon, curry, and dill weed.
Actually, curry isn't a romantic spice. It's more like the exotic cousin of garlic. And dill weed is just poorly named. The spice I'm talking about it the spicy flavor you need in the bedroom, not the kitchen. (Unless you do it in the kitchen in which case you may also reach for the curry and dill weed.) Whatever you do, make sure not to open these around any kids or family members. That would be pretty awkward. Here's the list!

Massage Set

There are few better mood-setting activities than a good massage.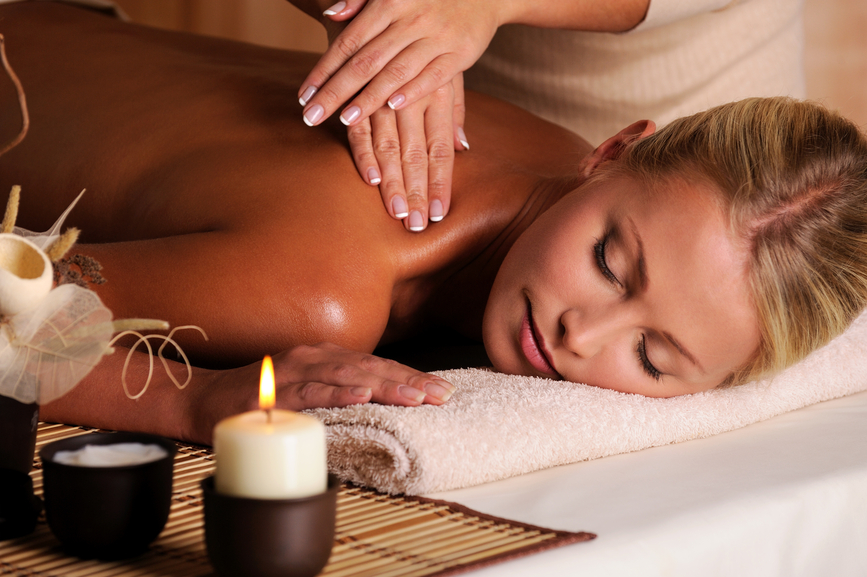 You don't have to be an expert or anything like that as long as you have the right materials. Massage sets can be found at most stores with bath-related goods, so you have plenty of options here. Just make sure you have enough oil on your hands when you start rubbing his or her shoulders and it'll only get better (and hotter) from there. And ladies, if your man is like me, while you massage his shoulders be sure to compliment him on his luxurious back hair.

Chocolate Body Tattoos

If you want to have even more fun in the bedroom, drawing your own chocolate body tattoos on your significant other can fill that void. You can take turns designing whatever you like on his or her body and if you make a mistake or don't like what you've done, no problem! As they recommended over at Redbook, You can just lick it off and start over again.

Spice It Up Couples Ring

This gift is a little more to the point than the others, if you catch my drift. According to Adam & Eve, this particular sex toy is essentially a "his and hers vibrator"—that means you'll both get some pleasure out of it. The ring will help your girlfriend or wife reach her climax while your own package gets an enticing tickling. If this seems a little too advanced or outside of your comfort zone, that's OK, but don't be afraid to experiment when it comes to your time in the bedroom. Yes, experiment because you are a sexy scientist doing sexy sex experiments. Oooh, now I'm hot like a Bunsen burner, baby!

Condom Compact

Here's a fantastic gift recommended by the folks at Glamour. They were able to find perhaps the greatest way to take your action on the road without anyone really knowing about it. While you can obviously do that yourself by simply throwing a few condoms in your backpack or luggage, where's the fun in that? Also, it's not discreet in any way, which makes this condom compact that much more essential.
That's especially true if you're, say, looking to have some fun at night when you're halfway through a stay to your parents' house this holiday season. Doing that in such a location is not necessarily recommended, but sometimes you can't fight temptation especially if their kitchen is stocked with curry and dill weed! Yowza!