How to Be Independent (This Solves Many Relationship Problems)
by me, HogWild
So many of our problems in dating and relationships come because we have unresolved issues from childhood. And lots of people use their relationships to "fix" those problems. This is a huge mistake.
Girls, your boyfriend is not your dad. Guys, your girlfriend is not your mom.
CHEESY GUY: Right. MY girlfriend is YOUR mom.

Being independent means being able to stand on your own. Usually we think, financially. Or with decision-making. But what about emotionally?
How independent are you from old feelings from childhood?
Real freedom... Real independence comes when you CHOOSE the person you want to be instead of what situations molded you into.
This absolutely affects your relationships. Watch video #605: Shots Fired! Avoid Pulling your Relationship Partner's Triggers.
I'm coaching a girl who realized she pushed her boyfriend away from her because she was behaving as she was trained in childhood instead of how she really wanted to behave.
She loved her boyfriend but she also felt threatened by him.
CHEESY GUY: I have the same problem! I love myself but I also feel threatened by my good looks! When I look in the mirror, I get jealous of myself!
She was scared her boyfriend would control her. She was scared she would become too reliant on him.
When we looked at the facts though, this wasn't the case. She is very capable of living her own life and his behavior wasn't at all controlling. Some people ARE controlling, but he wasn't.
SIGNS YOUR BOYFRIEND IS CONTROLLING
- he demands that you wear your hair with bangs, of exactly 3.5 centimeters!
- you may only pee twice a day
- he allows you to see whomever you want as long as they are on his pre-approved list and you wear the GPS tracking and remote camera device that he bought you for Christmas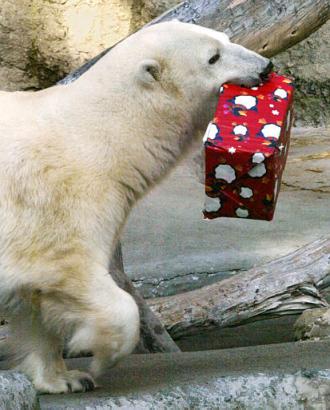 hahah That was his Christmas gift to you. A device so he can track you! ahahaha :)
NOTE TO SELF: Stop laughing at your own jokes!
OTHER NOTE TO SELF: But I'm enjoying them!
So this girl was mimicking the relationship lessons she learned from her mom. Her mom has a distrust of all men. Her mom's father was an abusive alcoholic. Then he left the family. Then her mom's husband (her dad) left her mom alone with two babies. This girl's mom had good reasons to form this protective shield!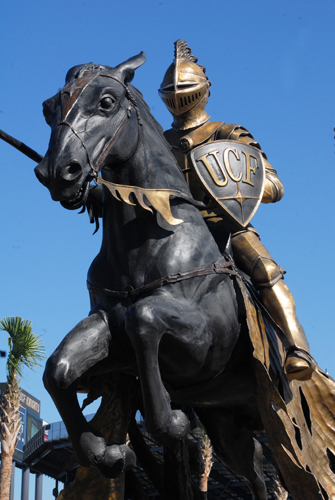 But the sad part is, while her mom's strength helped her raise a family on her own and gave her career success... she passed a paranoia down to her child. The girl I'm coaching, in a way, is living out her mom's life instead of her own.
GUY WHO SELLS MEAT FROM THE BACK OF HIS TRUCK: Hey, I sell meat from the back of my truck, and I'm doing things MY way. Seem my daddy wanted me to live out HIS dream of being an entrepreneur who sells cow DUNG. But I didn't want to be an entre-manure! So that's why I paved my own path on these highways to sell this here preeeeeeeeee-mium beef that I roll over in my truck!
Example 2...
This is taken from my Premium Members section where I post my new videos.
Here are some more tips, but only Premium Members get the entire video + access to over 500 full dating and relationship videos in the Video Vault!
- True independence comes from within. CHOOSE to be the man or woman you want to be. Realize that who you are today may not necessarily be the best version of you. It's the version you've accepted.
- Some people say you're not independent if you live with your parents. But how many of us live with our parents in our heads?
How many of us live with those childhood bullies in our head? Here is how to stop those negative voices...
Only Premium Members have access to this Video!
1 - Learn more about the Premium Membership
or
2 - You realize Life is Short, get the relationship you deserve and Join Now!
Need one-on-one coaching? Contact
Dating Coach
HogWild for help!
Latest HogWild Dating Advice


Click here to Get Greater Dating Confidence + Increase your Relationship Skills
"The most important part of any relationship... is choosing the right person... in the first place." - HogWild
With your Premium Membership, I'll show you WHY that is true... and HOW to choose the right person for you.
HogWild's dating advice and comedy has been viewed by over 2 million people on YouTube. They have written thousands of positive comments thanking him for his coaching.
He has won awards for his outstanding teaching abilities and stand-up comedy and has been featured on PBS, Mad Magazine, Clear Channel Radio and more!
He has premium members learning from his dating advice from all over the globe including the United States, United Kingdom, Germany, Denmark, Ireland, Egypt, Mexico, Australia, and Canada. Yes, even Canada! :)
Become a paid member and you get INSTANT access to over 500 dating advice videos that will help you answer such questions as...
"How to be mega-confident"
"How can I become more desirable?"
"How to conquer the Fear of Rejection"
"How to Approach"
"How to get hotter sex"
"How to read the secrets of body language to know if someone REALLY likes you"
"How to keep a person loyal to you"
"How to tell a story so it increases attraction to you"
"4 Great Places to Meet your next Girlfriend/Boyfriend"
"How to Get over your Ex. Completely."
"How Flirt Effectively"
"How to Destroy Negative Thoughts"
"How to Immediately Screen out the Psychos"
"#1 Mistake that makes Conversations with new People Boring"
"7 Ways you are being Unattractive"
"8 Tips for the first time you have sex with a person of the sexy sex"
"How to deal with being hurt"
"How to bring out your inner-awesome"
And so much more!
You will finally feel control over your dating life and you will get the relationship you really want.
HogWild's dating advice makes it easy!
Become a member and get INSTANT access to the videos that will change your love life forever!
***
This article is for people who need help with:
how to be independent
how to become independent
how to feel independent
becoming independent

relationship problems
how to save your marriage
how to save marriage
stop divorce
how to save relationship
keep your relationship strong
improve marriage
save your marriage
troubled marriage