Should I get Married? 10 Question Quiz Will Answer it For You
by me, HogWild
Should I get married? This age-old question has been asked so many times.
Much more than the question, "Should I tickle my feet with a pointy shark's tooth?"
These questions have baffled the great philosophers: Should I get married? Does God exist? Should God get married? If God had a bad marriage would His life being a living Hell? Or is that impossible because God is always floating on Cloud 9? And what happened to Cloud 8?
Even Charles Darwin wrote out the pros and cons of getting married. In brief, he decided to marry because he felt it was better for him to have a companion and possibly bear children than to...
Whoa! Bear children! That would be so cool if I could make bear children!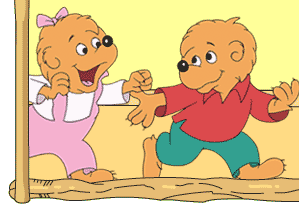 Sure, they'd eat a lot more -- I'd have to always have my place stocked with porridge but they would also sleep during the winter while I play video games!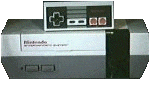 Cool! Wait, would my bear children want to sleep with a cuddly teddy HUMAN? Hmm?
NOTE TO SELF: Seek help. Quickly.
This question, To Marry or Not to Marry is simple but also complex. But also simple. But very complex.
Here's the simple part: Should you get married? Yes, if it is to the RIGHT person.
YOU: Duh.
Not duh! You know the divorce rates! People generally suck at choosing the right partner!
Yes, other things happen but I'm telling you the most important part of any relationship is choosing the right person in the first place.
Too many guys will marry because the girl is "tolerable" and there is the promise of consistent sex.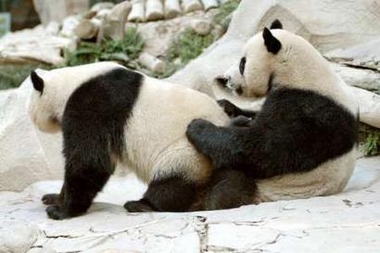 Too many women marry because they feel they SHOULD be married by a certain age or because if their boyfriend asks, they are beyond flattered. Meanwhile what you have is a physically horny guy and emotionally horny girl both too anxious to lock up into an INSTITUTION they think will guarantee that their sexual and emotional needs are met.
But it will not.
Marry the PERSON, not the idea. Marry the wrong person and the sex gets less frequent and less passionate fast. Marry the wrong person and the emotional connection fades away because they don't try anymore or keep you as a top priority.
That was the SIMPLE part! haha. And a lot of people screw that up! Now let's get to the more complex part.
WHY do you want to get married? Because you think you're supposed to? Because your family wants you to? Because your religion commands you? Because it's truly the highest form of commitment you can give to someone you love? For the the once-in-a-lifetime chance to do the Chicken Dance with Aunt Gertrude? Why?
In today's world, in most of the countries watching this video, marriage is reversible. Yes, it's harder to end a marriage than a regular relationship, but there is no certainty in marriage. So in today's world you don't even get the real guarantee of til Death do us Part. If things get rough, if your partner doesn't want to fix it, they can leave.
So what IS the point?
In today's world, marriage is a contract and an official announcement. And that can be a great thing.
It can also be a huge mistake. Study the marriage laws where you live. If you split, will your money be protected?
At one time in most countries, divorce left the wife poor because she was not compensated for her hard work in the home and with child raising. Today in most modern countries, whomever is the bigger earner usually pays out to the other, even if the divorce was the other person's idea! Even if they were LOUSY at child raising and being emotionally supportive and all the other important parts of a marriage.
The public announcement and wedding are great ways to celebrate your love as serious and lasting. They also add psychological pressure to make it work together or else face the public humiliation of a split after such a public promise of being together forever.
The point of this is not to discourage you from marriage or to tell you to do it. I'm saying... think about it for YOURSELF. Society pressures us to do things for the benefit of society. But sometimes that's not necessarily in YOUR best interest.
Long lasting love is very possible between unmarried partners. If you will want legal recourse if your partner betrays you or bores you or gets ugly or whatever reason people have for divorce these days -- then get married.
In today's world and tomorrow's world and in yesterday's world, married people are cheating WILL be cheating and WERE cheating. Married couples split. Some married couples stay together despite the fact they should have never been married in the first place. So, it's not necessarily the fault of the institution. Marriage doesn't make people behave. It's the responsibility of the people in it.
The answer is to do what is right for you. Don't feel pressure from anyone. Do what is best for YOU. And above all, express your love to your partner.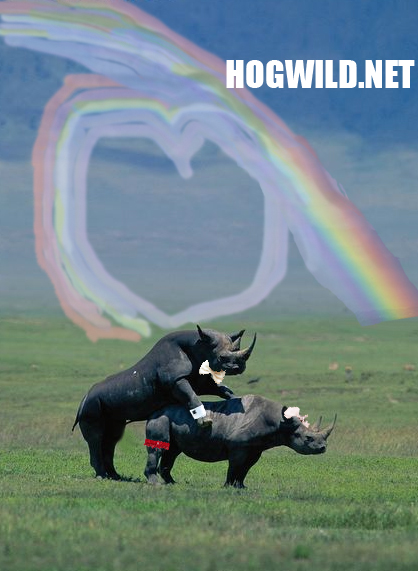 These days tattoos are much harder to undo than a marriage! Getting big matching tattoos on your arms of each other's faces is a much more serious commitment! And it's public, too!
Ask a married couple if they would do THAT? haha
Should you get married? Yes, if you can answer the following 10 questions in a positive way.
1 - Do I understand my partner's character? Do I appreciate their strengths? And am I able to accept their faults... forever? Mwu-hahahha!
2 - Do I feel like my partner is...
This is taken from my Premium Members section where I post my new videos.
Here are some more tips, but only Premium Members get the entire video + access to over 500 full dating and relationship videos in the Video Vault!
- Do you truly respect your boyfriend or girlfriend? Or do you secretly pray that your offspring get all your genetics because your partner barely knows how to use their opposable thumbs.
- Potato chips. Do we agree on a flavor or will we each go with our separate bags in life? haha Actually, this is extremely important. Do you both have the same...
Only Premium Members have access to this Video!
1 - Learn more about the Premium Membership
or
2 - You realize Life is Short, get the relationship you deserve and Join Now!
Need one-on-one coaching? Contact
Dating Coach
HogWild for help!
Latest HogWild Dating Advice


Click here to Get Greater Dating Confidence + Increase your Relationship Skills
"The most important part of any relationship... is choosing the right person... in the first place." - HogWild
With your Premium Membership, I'll show you WHY that is true... and HOW to choose the right person for you.
HogWild's dating advice and comedy has been viewed by over 2 million people on YouTube. They have written thousands of positive comments thanking him for his coaching.
He has won awards for his outstanding teaching abilities and stand-up comedy and has been featured on PBS, Mad Magazine, Clear Channel Radio and more!
He has premium members learning from his dating advice from all over the globe including the United States, United Kingdom, Germany, Denmark, Ireland, Egypt, Mexico, Australia, and Canada. Yes, even Canada! :)
Become a paid member and you get INSTANT access to over 500 dating advice videos that will help you answer such questions as...
"How to be mega-confident"
"How can I become more desirable?"
"How to conquer the Fear of Rejection"
"How to Approach"
"How to get hotter sex"
"How to read the secrets of body language to know if someone REALLY likes you"
"How to keep a person loyal to you"
"How to tell a story so it increases attraction to you"
"4 Great Places to Meet your next Girlfriend/Boyfriend"
"How to Get over your Ex. Completely."
"How Flirt Effectively"
"How to Destroy Negative Thoughts"
"How to Immediately Screen out the Psychos"
"#1 Mistake that makes Conversations with new People Boring"
"7 Ways you are being Unattractive"
"8 Tips for the first time you have sex with a person of the sexy sex"
"How to deal with being hurt"
"How to bring out your inner-awesome"
And so much more!
You will finally feel control over your dating life and you will get the relationship you really want.
HogWild's dating advice makes it easy!
Become a member and get INSTANT access to the videos that will change your love life forever!
***
This article is for people who need help with:
should I get married
to marry or not to marry
should I marry
to marry or not