How to get a Girl in a Dance Club or Bar: Identify the Right Girls, Skip the Rest
by me, HogWild
First of all, you CAN approach a girl who looks busy or unapproachable and win her over. This video is about how to make your life easier by identifying girls who are MORE LIKELY to want to meet a great guy at that moment.
In life, much of your success depends upon TIMING. Now, some people fail because they're not PREPARED to take advantage of a great opportunity. If you're watching these dating advice videos and practicing then you ARE prepared!
Now all that separates you from the success you want is timing.
REDNECK GUY: Yee-ha! Like when I threw my beloved girlfriend into the air while dancin'! I failed to catch her because my timing was all off. At the same time she was comin' down, mama rang the dinner bell! Shucks, if I'm late for dinner, mama done gone give away my Beef Jerky Pot Pie! And I am NOT gonna wrestle the dog for my dinner. Again. Unless he's got somethin' good. Like those imitation bacon nuggets. Them's the two most popular foods in my family... Nuggets. And imitation. Yeeeeee-dried-meat-like-substances!
You need to find women who are open to what you want whether that is a loving relationship or fun fling or one night of the sticky-squishy-fishy-flop-dance. (DTF girls.)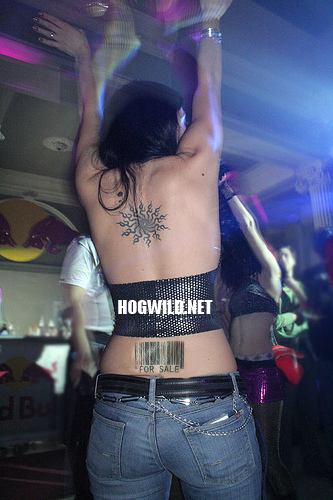 So when you got out to the dance club or bar, look for women who show any of the following qualities:
- Girls that are wearing something that is supposed to get them attention.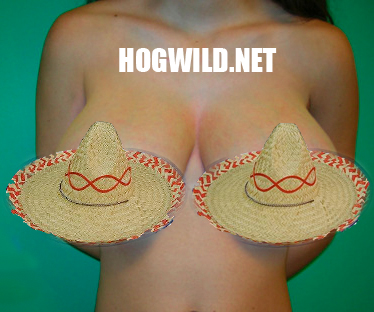 GIRL WITH HER BOOBS HANGING OUT: What are you looking at?!
FRUSTRATED GUY: If you didn't want guys looking at your boobs, you shouldn't have them falling out of your top with silver glitter all of them!
THE GIRL: That's NOT glitter! That's your drool! Loser!
Why do some girls dress like that then get mad? Because you misunderstand. They DO want attention. But not from dorks, dweebs, homeless winos, elderly men wearing diapers, and guys who stare but don't have the balls to talk to them.
They want the attention of the RIGHT guys. Whomever they think that is.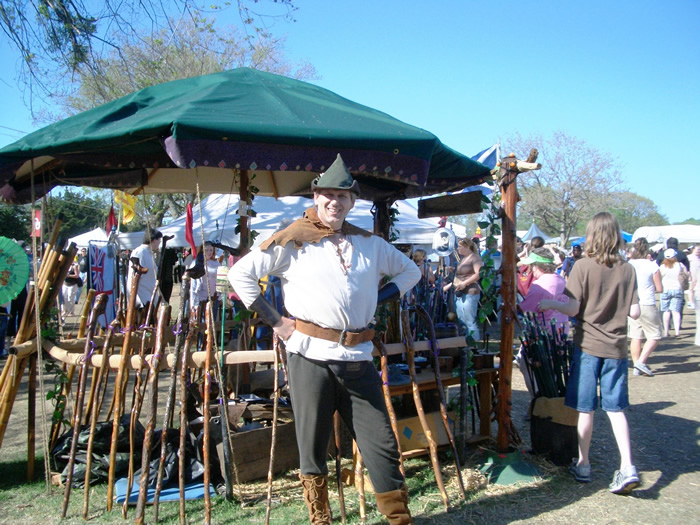 So if the girl is wearing red high heels and a tight dress, or something REALLY sexy and crotchless - ya know, an apron hahaha -- she is probably interested in meeting a sexy confident man. Now, do you fit that part?
Are you dressed well and looking your best? Or are you wearing a green visor, baggy pants, a basketball jersey, and stumbling around like a drunken idiot?
SUPER DRUNK GUY: I am drunk but I am NOT DRUNK! I mean, I'm an idiot but I'm not drunk! The other way around. The other way around. Go around the other way. So listen listen listen listen listen listen. You're hot. I wouldn't normally talk to you except my friend Jack wanted us to meet. Jack Daniels! HA! A little alcohol humor. Where are you going? Stupid skank. You've got glitter all over your face! And only PART of it was my spit and drool!
OTHER CLUES SHE'S DTF OR READY TO MEET THE RIGHT GUY
- The girl is having a good time. She's dancing, having a lively conversation, drinking. She's in a party mode. Unless you've got your triple black belt in seduction, skip over the girl who looks mad, the girl who looks nervous, the girl who looks to be in a very serious conversation, and the girl who is reading a book at the bar on a Saturday night.
Those women are not happy and as much as you want to cheer them up, don't. You're not their friend. You're a stranger. Keep it moving. At most, offer to call her a cab to take her home.
CHEESY GUY: Or playfully insult her by remarking that it looks like she just got dumped by her boyfriend after he found out she was pregnant. Then when she starts crying even harder, pat yourself on the back for being such a good guesser.
- The girl is checking out guys. You notice her looking at guys who walk past. Maybe she's giggling with her girlfriends about it. Maybe she's staring at the DJ's crotch while rubbing her bean. haha
- The girl who dances near you or "accidentally" bumps into you while dancing.
Now that you've identified the girls who are DTF or look to be in the mode of meeting a fun guy, here is exactly how to get the girl...
This is taken from my Premium Members section where I post my new videos.
Here are some more tips, but only Premium Members get the entire video + access to over 500 full dating and relationship videos in the Video Vault!
- One method that works on the dance floor is to approach her with big confidence and a big smile FROM THE FRONT. Do not grind girls from behind like you are some kind of creepy penis-shaped bulldozer.
Yes, that works sometimes, but anything can work SOME times. You can also stand at the club entrance and say to every woman who walks in, "How's your night babe? You wanna talk?" I had a buddy who did that. He wasn't too picky. haha
- If you're a great dancer, show your moves. If you're average, then you can beat out the better dancing guys by...
Only Premium Members have access to this Video!
1 - Learn more about the Premium Membership
or
2 - You realize Life is Short, get the relationship you deserve and Join Now!
Need one-on-one coaching? Contact
Dating Coach
HogWild for help!
Latest HogWild Dating Advice


Click here to Get Greater Dating Confidence + Increase your Relationship Skills
"The most important part of any relationship... is choosing the right person... in the first place." - HogWild
With your Premium Membership, I'll show you WHY that is true... and HOW to choose the right person for you.
HogWild's dating advice and comedy has been viewed by over 2 million people on YouTube. They have written thousands of positive comments thanking him for his coaching.
He has won awards for his outstanding teaching abilities and stand-up comedy and has been featured on PBS, Mad Magazine, Clear Channel Radio and more!
He has premium members learning from his dating advice from all over the globe including the United States, United Kingdom, Germany, Denmark, Ireland, Egypt, Mexico, Australia, and Canada. Yes, even Canada! :)
Become a paid member and you get INSTANT access to over 500 dating advice videos that will help you answer such questions as...
"How to be mega-confident"
"How can I become more desirable?"
"How to conquer the Fear of Rejection"
"How to Approach"
"How to get hotter sex"
"How to read the secrets of body language to know if someone REALLY likes you"
"How to keep a person loyal to you"
"How to tell a story so it increases attraction to you"
"4 Great Places to Meet your next Girlfriend/Boyfriend"
"How to Get over your Ex. Completely."
"How Flirt Effectively"
"How to Destroy Negative Thoughts"
"How to Immediately Screen out the Psychos"
"#1 Mistake that makes Conversations with new People Boring"
"7 Ways you are being Unattractive"
"8 Tips for the first time you have sex with a person of the sexy sex"
"How to deal with being hurt"
"How to bring out your inner-awesome"
And so much more!
You will finally feel control over your dating life and you will get the relationship you really want.
HogWild's dating advice makes it easy!
Become a member and get INSTANT access to the videos that will change your love life forever!
***
This article is for people who need help with:
how to attract women
how to get a woman to like you
how to get a girl to like you
how to get a girl
how to make a girl like you
how to make a woman want you
how to make her want you
make women want you
how to make a woman like you
how to make a girl want you
make girl want you
how to make women like you
How to find DTF girls
How to find girls who are DTF