Relationship Problems: I Sabotage my Relationships by Re-enacting my Childhood Issues
by me, HogWild
Warning: Don't use your relationship to fix childhood issues. (You might be doing it without realizing!)
So many people, maybe MOST, have some major issue from childhood that they want to repair. Major, of course, is all in your perspective.
OBNOXIOUS GIRL: "Yeah, my dad wouldn't get me the handbag I wanted. He said I had no need for an ultra-luxury name-brand handbag for my 3rd birthday. I was all like, "Waaaaa!" And now I use that same tactic to get what I want TODAY! Works for me as you can see by my Italian leather bag with Brazilian silk interior with African ivory zipper tabs! It costs more than your car! And it SHOULD because it looks better! This bag means I AM important. Like Gandhi...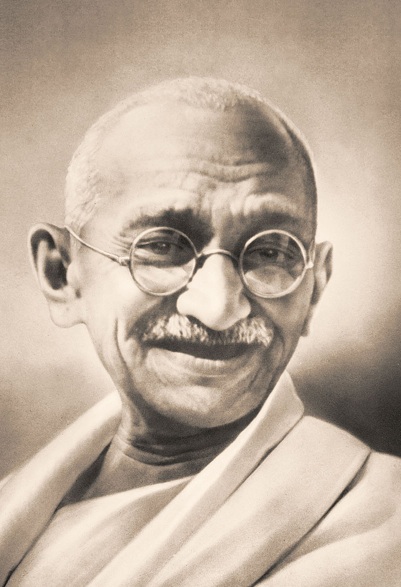 Or the guy who invented lip gloss."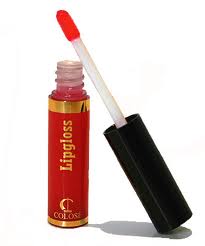 Some common issues are:
- A feeling of abandonment by a parent who wasn't there or who didn't seem to make time for you so you push your partner away to see if they will leave, too.
If you pick a strong person, they will leave you because of your misbehavior and you will feel sad. If you pick a weak person, they will stay with you despite your misbehavior you will resent them.
- Desiring drama and arguing because your parents fought a lot and communicated with anger.
THE GUY: I'm mad at you because you're so easy to get along with!
THE GIRL: What?
THE GUY: YEAH!
THE GIRL: You're crazy.
THE GUY: Get drawn into my insanity! Fight with me! I need the adrenaline rush!
THE GIRL: Aw, that's cute! You're the cutest booboo bear!
THE GUY: STOP BEING SO DAMN EASY GOING! SLAP ME IN THE FACE WITH RAW CHICKEN BREASTS!
- Feeling trapped and smothered as a kid or teenager and now you rebel against anything that feels even remotely controlling even if it's really not.
THE GIRL: Which shirt do you like better on me, the red or the green?
THE GUY: The green.
THE GIRL: STOP TRYING TO CONTROL ME! WHO THE HELL PICKS GREEN? YOU WANT ME TO LOOK LIKE A GIANT STRING BEAN! I'M WEARING THE RED SHIRT AND THAT'S FINAL!
THE GUY: ...OK.
- Feeling like YOU must control your partner because you are so insecure about them leaving you.
THE GIRL: Maybe if I control my beloved's every move including the pace of his breathing, he won't ever leave me because he will become fully dependent upon me. Yes, I will make him an emotional cripple.
THE GUY: Honey, I'm going out tonight with Steve and Carlos.
THE GIRL: No you're not! Tonight we're having banana soup and I need you home to slice the bananas. Because you can't have banana soup without sliced bananas!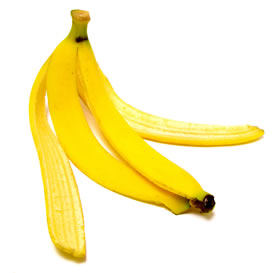 THE GUY: Er, what if I slice the bananas now and then go out after dinner?
THE GIRL: Why are you breathing so fast?!
- You were physically or emotionally abused and now you are drawn to partners who want to abuse you or you want to abuse them. Either way, you might be trying to fix this from childhood.
The lesson here is: you CAN'T change the past. You know that. So stop trying. It's destroying your relationships. It's drowning your heart. In sorrows. Made of beer. That was brewed with licorice. Made from the tears of dying baby pelicans, who were watching a sad movie while eating popcorn and a kebab.
The only thing that changes the past is...
This is taken from my Premium Members section where I post my new videos.
Here are some more tips, but only Premium Members get the entire video + access to over 500 full dating and relationship videos in the Video Vault!
- Only the strongest among us can stop avoiding the issue, can stop running, and can stop REPEATING it to create relationship problems.
- Being emotionally independent is about DECIDING who you want to be. Most people are who they are because of how they were raised and the mix of hormones in their system. But I challenge you to be better than that. Envision the BEST you. The REAL you. Be THAT. So Step 1 is to...
Only Premium Members have access to this Video!
1 - Learn more about the Premium Membership
or
2 - You realize Life is Short, get the relationship you deserve and Join Now!
Need one-on-one coaching? Contact
Dating Coach
HogWild for help!
Latest HogWild Dating Advice


Click here to Get Greater Dating Confidence + Increase your Relationship Skills
"The most important part of any relationship... is choosing the right person... in the first place." - HogWild
With your Premium Membership, I'll show you WHY that is true... and HOW to choose the right person for you.
HogWild's dating advice and comedy has been viewed by over 2 million people on YouTube. They have written thousands of positive comments thanking him for his coaching.
He has won awards for his outstanding teaching abilities and stand-up comedy and has been featured on PBS, Mad Magazine, Clear Channel Radio and more!
He has premium members learning from his dating advice from all over the globe including the United States, United Kingdom, Germany, Denmark, Ireland, Egypt, Mexico, Australia, and Canada. Yes, even Canada! :)
Become a paid member and you get INSTANT access to over 500 dating advice videos that will help you answer such questions as...
"How to be mega-confident"
"How can I become more desirable?"
"How to conquer the Fear of Rejection"
"How to Approach"
"How to get hotter sex"
"How to read the secrets of body language to know if someone REALLY likes you"
"How to keep a person loyal to you"
"How to tell a story so it increases attraction to you"
"4 Great Places to Meet your next Girlfriend/Boyfriend"
"How to Get over your Ex. Completely."
"How Flirt Effectively"
"How to Destroy Negative Thoughts"
"How to Immediately Screen out the Psychos"
"#1 Mistake that makes Conversations with new People Boring"
"7 Ways you are being Unattractive"
"8 Tips for the first time you have sex with a person of the sexy sex"
"How to deal with being hurt"
"How to bring out your inner-awesome"
And so much more!
You will finally feel control over your dating life and you will get the relationship you really want.
HogWild's dating advice makes it easy!
Become a member and get INSTANT access to the videos that will change your love life forever!
***
This article is for people who need help with:
relationship problems
I sabotage my relationships