How to Keep a Man Interested when he is not returning your messages anymore
by me, HogWild
N in the UK writes...
Hi Hog,
It's two weeks now since I have not got a reply to my text from the guy I like. It's complicated because he has a girlfriend who he is sort of breaking up with. Shall I wait longer to send a text message again to him so that I dont run the risk of not getting a reply again?
I feel really scared. I want him to see me.
I could write "Hi, hope you are well. Can we meet this week if you are not busy?"
May be if he does not reply to the above text I wrote, I might suggest that I will be in his town Thursday night to see a friend and ask if he wants to meet up. What do you think about sending him 2 messages? I hope I don't look like I am stalking him.
- N in the UK

Ya know, too many people throw around this word "stalking." You're not stalking just because you check his social networking profile for updates every 15 seconds and you've hacked into his email and you watch him load his groceries into the car so you can guess what he's making for dinner with all those eggplants. Ahem.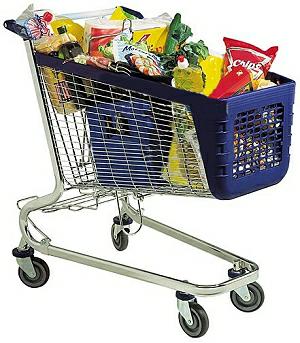 GRUMPY OLD MAN: Yeah! Back in my day, we stalked the old fashioned way. With binoculars and insanity! If you're not camped out across the street from their house with an electronic listening device and peeing into a jug, so you don't miss anything, you're not stalkin'!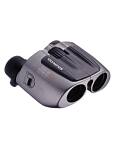 Send the 2 messages. The thing is, you don't have many options here. You can a) not text him or b) contact him in some way.
If you don't contact him then you leave it totally up to chance. There is no way to know what's going on in his head. At least if you contact him, you have SOME influence on events.
Somehow, someway, you need to remind him of why he liked you in the first place.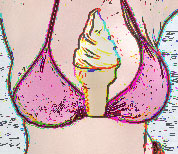 There is much outside your control here since he could be feeling guilty about having a girlfriend or be very busy or maybe he has reconciled. Or maybe he's not feeling worthy of you or ready to date. (This happens!) Or the girlfriend is deleting your texts! The only way to get some control and influence is to be on his mind. That's why you have to find ways to see him, talk to him, text him. Whatever it takes.
This is a very difficult mission you have here. If he doesn't contact you, you can always lay off for a couple of months and then text, email or call him out of the blue because something reminded you of him. Maybe his situation will be different at that point in time.
Like, he broke up with his girlfriend permanently because he discovered that she cheated in a game of online Scrabble.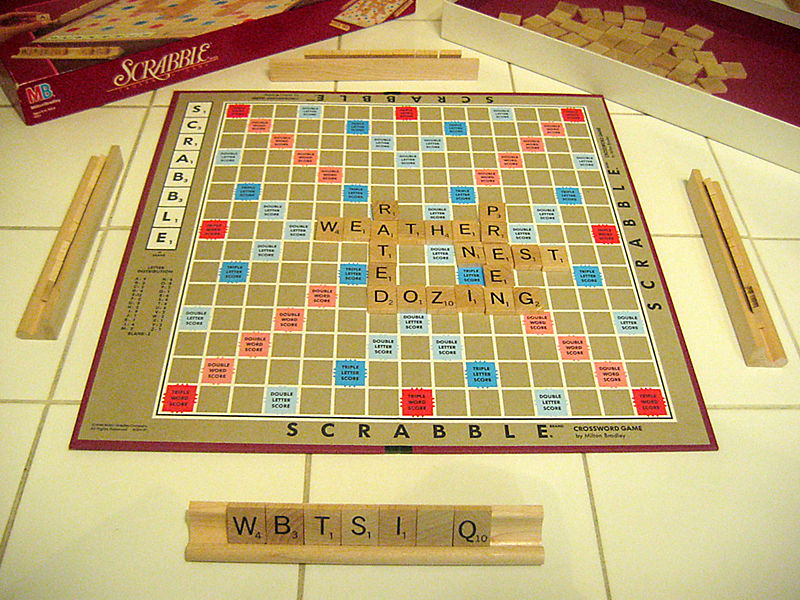 And he won't be with a cheater! Of online Scrabble! He tells her, "I have to pick a new letter! Guess what letter I picked? I'll give you a hint: It's not U! Get it, U! Now scram!"
NOTE TO SELF: Who the heck still says scram?
You can also play the friend angle by...
This is taken from my Premium Members section where I post my new videos.
Here are some more tips, but only Premium Members get the entire video + access to over 500 full dating and relationship videos in the Video Vault!
- You have limited options here. So use every opportunity you've got! Do everything possible to get him attracted to you!
- Is he the only great man on Earth? Of course not. Oftentimes the REAL problem is...
Only Premium Members have access to this Video!
1 - Learn more about the Premium Membership
or
2 - You realize Life is Short, get the relationship you deserve and Join Now!
Need one-on-one coaching? Contact
Dating Coach
HogWild for help!
Latest HogWild Dating Advice


Click here to Get Greater Dating Confidence + Increase your Relationship Skills
"The most important part of any relationship... is choosing the right person... in the first place." - HogWild
With your Premium Membership, I'll show you WHY that is true... and HOW to choose the right person for you.
HogWild's dating advice and comedy has been viewed by over 2 million people on YouTube. They have written thousands of positive comments thanking him for his coaching.
He has won awards for his outstanding teaching abilities and stand-up comedy and has been featured on PBS, Mad Magazine, Clear Channel Radio and more!
He has premium members learning from his dating advice from all over the globe including the United States, United Kingdom, Germany, Denmark, Ireland, Egypt, Mexico, Australia, and Canada. Yes, even Canada! :)
Become a paid member and you get INSTANT access to over 500 dating advice videos that will help you answer such questions as...
"How to be mega-confident"
"How can I become more desirable?"
"How to conquer the Fear of Rejection"
"How to Approach"
"How to get hotter sex"
"How to read the secrets of body language to know if someone REALLY likes you"
"How to keep a person loyal to you"
"How to tell a story so it increases attraction to you"
"4 Great Places to Meet your next Girlfriend/Boyfriend"
"How to Get over your Ex. Completely."
"How Flirt Effectively"
"How to Destroy Negative Thoughts"
"How to Immediately Screen out the Psychos"
"#1 Mistake that makes Conversations with new People Boring"
"7 Ways you are being Unattractive"
"8 Tips for the first time you have sex with a person of the sexy sex"
"How to deal with being hurt"
"How to bring out your inner-awesome"
And so much more!
You will finally feel control over your dating life and you will get the relationship you really want.
HogWild's dating advice makes it easy!
Become a member and get INSTANT access to the videos that will change your love life forever!
***
This article is for people who need help with:
How to Keep a man interested