Dating Tips: Don't Take it Personally Unless It's a Pattern
by me, HogWild
Dating Tip: Don't Take it Personally Unless It's a Pattern.
THE GUY: Dang it! That girl rejected my attempt to dance with her. I must be a hideous clown with arthritis in my red CLOWN NOSE!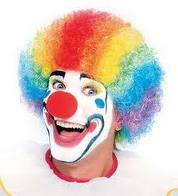 NOTE: You would get arthritis in your nose too if you had to honk it 20 times a day!
NOTE TO SELF: Does that mean I can get arthritis in my... nah. <GULP!>
THE GIRL: Dang it! Double Dang it! That cute guy won't ask me out no matter what I do! I tried to act shy. I acted bold. I even dabbed a little barbecue sauce in my cleavage! WHAT. THE. HOT SAUCE!
Listen, look, smell. Figure out one thing: Is this a pattern or just one person?
Girls, it's not a pattern if 5 guys turned you down in 5 years. It's a pattern if 5 guys turned you down in 5 weeks. Then it's time to look at what you are doing and the type of guy you are selecting.
NERD BOY: Why is no one selecting ME? I won't turn down ANY lady! Ladies, I'm what you call, "Adjusting your Expectations." Oh, time to insert my nasal irrigation spray! If I don't, then I get a backlog of mucous built up in my throat. Although the mucous DOES serve to let my many allergy pills slide down easier. Mucous is Nature's Gift to the poorly lubricated.
CHEESY GUY: You got that right!
Gentledudes, it's not a pattern if 3 girls in 10 years don't return your call. It IS a pattern if you ask 3 girls for their number in one night and they all say no.
In statistics, you are taught about sample sizes.
One person deciding that you're not their style is not enough for a fair sample. You need to attempt with enough people to know what is working and what is not.
Remember, timing is super important. For instance, there was a time in my life where I ended a relationship with a long-term girlfriend and I was heart-broken that I had to do it. Devastated.
Then came a point when I thought I was ready to go out and meet new women. So I'm dancing around lookin' pretty cool, ya know, doing all the modern dance moves to the modern dance music, lookin' pretty modern with my modern socks.
And there's this hot babe next to me. She gives me the smile. She even bumps into me "accidentally."
If I was in a good state of mind, I would have grabbed her for a dance and had a fun conversation. But it was the wrong time for me. So I just walked away from the situation.
I suppose I could have explained the entire thing to her, "Excuse me, miss. You appear to be a wonderful person with attractive cheek bones and a shapely posterior but at this moment, I am feeling morose so I must be going."
HER: WHAT?! I CAN'T HEAR YOU! THE MUSIC IS TOO LOUD! GOOD SONG, HUH? I THINK IT'S CALLED "SHAKE YOUR VAGINA"... BY THE CLIT FLICKER BOYZ!"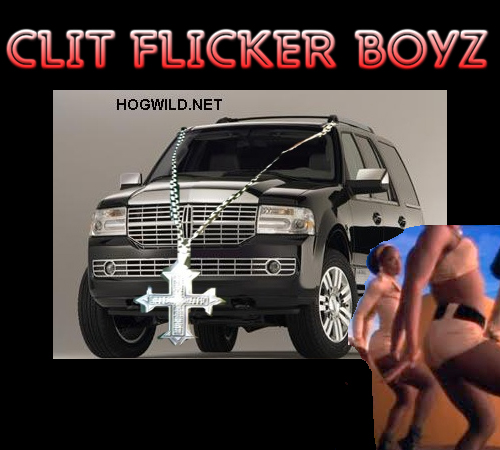 Yeah, so in that case, I hope the girl didn't take it personally because my choice had nothing to do with her.
So if you get "rejected" here is exactly how to handle it...
This is taken from my Premium Members section where I post my new videos.
Here are some more tips, but only Premium Members get the entire video + access to over 500 full dating and relationship videos in the Video Vault!
- You need enough data before you draw conclusions
- Here's how to know if it's a pattern; if it's "them" or if it's you...
Only Premium Members have access to this Video!
1 - Learn more about the Premium Membership
or
2 - You realize Life is Short, get the relationship you deserve and Join Now!
Need one-on-one coaching? Contact
Dating Coach
HogWild for help!
Latest HogWild Dating Advice


Click here to Get Greater Dating Confidence + Increase your Relationship Skills
"The most important part of any relationship... is choosing the right person... in the first place." - HogWild
With your Premium Membership, I'll show you WHY that is true... and HOW to choose the right person for you.
HogWild's dating advice and comedy has been viewed by over 2 million people on YouTube. They have written thousands of positive comments thanking him for his coaching.
He has won awards for his outstanding teaching abilities and stand-up comedy and has been featured on PBS, Mad Magazine, Clear Channel Radio and more!
He has premium members learning from his dating advice from all over the globe including the United States, United Kingdom, Germany, Denmark, Ireland, Egypt, Mexico, Australia, and Canada. Yes, even Canada! :)
Become a paid member and you get INSTANT access to over 500 dating advice videos that will help you answer such questions as...
"How to be mega-confident"
"How can I become more desirable?"
"How to conquer the Fear of Rejection"
"How to Approach"
"How to get hotter sex"
"How to read the secrets of body language to know if someone REALLY likes you"
"How to keep a person loyal to you"
"How to tell a story so it increases attraction to you"
"4 Great Places to Meet your next Girlfriend/Boyfriend"
"How to Get over your Ex. Completely."
"How Flirt Effectively"
"How to Destroy Negative Thoughts"
"How to Immediately Screen out the Psychos"
"#1 Mistake that makes Conversations with new People Boring"
"7 Ways you are being Unattractive"
"8 Tips for the first time you have sex with a person of the sexy sex"
"How to deal with being hurt"
"How to bring out your inner-awesome"
And so much more!
You will finally feel control over your dating life and you will get the relationship you really want.
HogWild's dating advice makes it easy!
Become a member and get INSTANT access to the videos that will change your love life forever!
***
This article is for people who need help with:
dating tips