How to be Persistent (to get a Relationship)
by me, HogWild
Let's talk about The Power of (Smart) Persistence.
If you give up after one unsuccessful attempt, then you didn't really want it.
CHEES GUY: Then I must have REALLY wanted chlamydia.
If you really want something of value, EXPECT that you will need to press forward and maneuver around obstacles and challenges. If it was so simple and easy to get, then most people wouldn't value it.
Guys, if there is a particular girl that you want, don't slump your shoulders and walk away because she didn't seem interested after your first attempt.
That said, don't make your second attempt exactly the same. That's called begging and that is the most unattractive strategy of all-time.
CHEESY GUY: I never beg for it. I don't need to... because I PAY for it. Although sometimes I pay to let me beg her. But that's different, isn't that right Mistress Darkthor?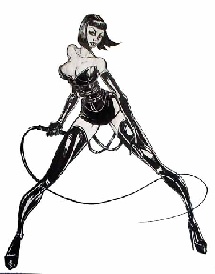 You are not a beggar. It's pathetic. You are a man. You are a reason-giver. You are an emotion-creator. You are wise and you are agile.
Figure out what she's looking for and provide that experience as long as it's still within your acceptable range of behavior.
Women, if a guy doesn't respond, decide if want to try another tactic or if you should move on. Sometimes it's best to move on because it's not meant to be -- but DO NOT give up because you lack courage.
Picture this: There's a very drunk barber giving haircuts to Koala Bears. But also picture this...
There's a tree and there is a person. The person eyes the fruit and you can tell the person wants the fruit. Anyone would! This fruit is delicious. It's ripe and it tastes like a mix of strawberry and the synthetic vanilla cream they put in Oreo cookies.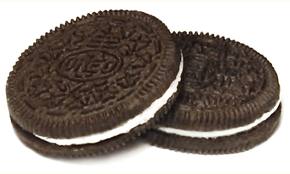 Oh, synthetic vanilla cream how I lust for you. I want to lick you!
Excuse me. Perfectly normal sexual fantasy involving cookies. Oh, Vienna Fingers, the places I'd stick you.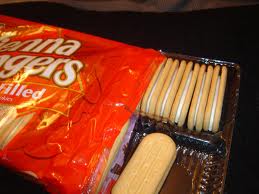 Oh wait, that one's not so normal. hahahah
So you watch the person jump up to grab the fruit. But they can't reach it. It's too high. The person makes a sad face and walks away.
How do you feel about this person's desire for this fruit? Seems like they didn't want it that much. One measly jump?
The next person comes along and...
This is taken from my Premium Members section where I post my new videos.
Here are some more tips, but only Premium Members get the entire video + access to over 500 full dating and relationship videos in the Video Vault!
- Be persistent and intelligent. Try different strategies to get that awesome partner you desire.
- You know it's worth it when...
Only Premium Members have access to this Video!
1 - Learn more about the Premium Membership
or
2 - You realize Life is Short, get the relationship you deserve and Join Now!
Need one-on-one coaching? Contact
Dating Coach
HogWild for help!
Latest HogWild Dating Advice


Click here to Get Greater Dating Confidence + Increase your Relationship Skills
"The most important part of any relationship... is choosing the right person... in the first place." - HogWild
With your Premium Membership, I'll show you WHY that is true... and HOW to choose the right person for you.
HogWild's dating advice and comedy has been viewed by over 2 million people on YouTube. They have written thousands of positive comments thanking him for his coaching.
He has won awards for his outstanding teaching abilities and stand-up comedy and has been featured on PBS, Mad Magazine, Clear Channel Radio and more!
He has premium members learning from his dating advice from all over the globe including the United States, United Kingdom, Germany, Denmark, Ireland, Egypt, Mexico, Australia, and Canada. Yes, even Canada! :)
Become a paid member and you get INSTANT access to over 500 dating advice videos that will help you answer such questions as...
"How to be mega-confident"
"How can I become more desirable?"
"How to conquer the Fear of Rejection"
"How to Approach"
"How to get hotter sex"
"How to read the secrets of body language to know if someone REALLY likes you"
"How to keep a person loyal to you"
"How to tell a story so it increases attraction to you"
"4 Great Places to Meet your next Girlfriend/Boyfriend"
"How to Get over your Ex. Completely."
"How Flirt Effectively"
"How to Destroy Negative Thoughts"
"How to Immediately Screen out the Psychos"
"#1 Mistake that makes Conversations with new People Boring"
"7 Ways you are being Unattractive"
"8 Tips for the first time you have sex with a person of the sexy sex"
"How to deal with being hurt"
"How to bring out your inner-awesome"
And so much more!
You will finally feel control over your dating life and you will get the relationship you really want.
HogWild's dating advice makes it easy!
Become a member and get INSTANT access to the videos that will change your love life forever!
***
This article is for people who need help with:
how to be persistent
how to get a relationship
how to get a man
how to get a girl