How to be Attractive to Men
by me, HogWild
If you want to be attractive to men, remember that in general, men are much more visual than women. Most girls do take a guy's looks into account but his personality, attitude, coolness, confidence and so many other things make up a big part of her decision.
A girl WILL make a snap decision about a guy but -- in general -- she can be persuaded to change her mind about sex or a relationship with him.
Most guys don't change their mind too much after seeing you. You have to at least be in the REALM of consideration based on your looks.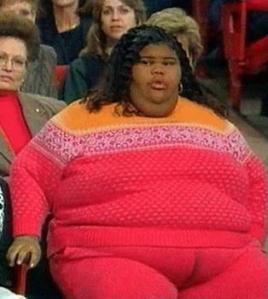 CHEESY GUY: Babe, I live here. In Sexy Town. You live on the outskirts of... A'ight-Ville. And I don't do long-distance. So try dating someone in your neighborhood. Because I'm New York City and you're New PORK City. I'm Paris and you're Pear-Shaped. I'm Rio de Janeiro and you're Ree-diculously unattractive. See, I'm Amsterdam and you're just... daaaaaaaaaamn.
In some ways I feel like I'm stating the obvious because there's a reason that cosmetics are a bazillion dollar industry and there's a reason there's so many diet books and women's beauty tricks like push-up bras and tummy squeezers and butt lifters. However, for some girls, it doesn't seem to sink in.
Just as girls look at guys and say, "Dork. Cool dude. WOW, HOT! Or cutey. Or ugly. Or bum," guys look at girls and put them in categories. The difference is, your looks make up a lot more of his decision.
A guy will look at you and think one of the following:
1 - Doable
2 - Hot
3 - Relationship Material
4 - Hot but not relationship material
5 - Not doable
Luckily, different guys have different tastes. There are guys out there who love big women, guys who love skinny women, guys who love short women, tall women, flat chested women, and women who used to be men.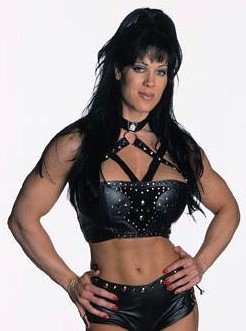 CHEESY GUY: Ladies, I don't care how you look. I care WHERE you look. Keep your eyes on the prize. ME! And don't be fat.
Almost no guy is attracted to bad breath, bad teeth, bad hair, bad skin, or a bad figure.
Category 1: Doable. This means he is lukewarm about you. This is when his friend asks him, "That girl you were with last night, is she good looking?" And he says, "Good ENOUGH!"
Doable means he would...
This is taken from my Premium Members section where I post my new videos.
Here are some more tips, but only Premium Members get the entire video + access to over 500 full dating and relationship videos in the Video Vault!
- If you're hot, you're getting a lot of attention. You get approached by men -- except in some countries like England and Germany where the men are more interested in watching soccer. haha Sad but true. Ladies, come to America to get an instant boost of self-esteem! hahaha
- When guys call you "Relationship Material", this is the sweet spot. You want to be here. If you're "hot" you will have to fend off a lot of Level 10 Douche Bags and you will miss some of the really great guys who are intimidated by these guys or just by your beauty.
Also, there is a stereotype that "hot" girls are high-maintenance and some guys don't want to deal with a girl they think will be a spoiled brat.
To be considered Relationship Material, here is what you do...
Only Premium Members have access to this Video!
1 - Learn more about the Premium Membership
or
2 - You realize Life is Short, get the relationship you deserve and Join Now!
Need one-on-one coaching? Contact
Dating Coach
HogWild for help!
Latest HogWild Dating Advice


Click here to Get Greater Dating Confidence + Increase your Relationship Skills
"The most important part of any relationship... is choosing the right person... in the first place." - HogWild
With your Premium Membership, I'll show you WHY that is true... and HOW to choose the right person for you.
HogWild's dating advice and comedy has been viewed by over 2 million people on YouTube. They have written thousands of positive comments thanking him for his coaching.
He has won awards for his outstanding teaching abilities and stand-up comedy and has been featured on PBS, Mad Magazine, Clear Channel Radio and more!
He has premium members learning from his dating advice from all over the globe including the United States, United Kingdom, Germany, Denmark, Ireland, Egypt, Mexico, Australia, and Canada. Yes, even Canada! :)
Become a paid member and you get INSTANT access to over 500 dating advice videos that will help you answer such questions as...
"How to be mega-confident"
"How can I become more desirable?"
"How to conquer the Fear of Rejection"
"How to Approach"
"How to get hotter sex"
"How to read the secrets of body language to know if someone REALLY likes you"
"How to keep a person loyal to you"
"How to tell a story so it increases attraction to you"
"4 Great Places to Meet your next Girlfriend/Boyfriend"
"How to Get over your Ex. Completely."
"How Flirt Effectively"
"How to Destroy Negative Thoughts"
"How to Immediately Screen out the Psychos"
"#1 Mistake that makes Conversations with new People Boring"
"7 Ways you are being Unattractive"
"8 Tips for the first time you have sex with a person of the sexy sex"
"How to deal with being hurt"
"How to bring out your inner-awesome"
And so much more!
You will finally feel control over your dating life and you will get the relationship you really want.
HogWild's dating advice makes it easy!
Become a member and get INSTANT access to the videos that will change your love life forever!
***
This article is for people who need help with:
How to be attractive to guys
how to be attractive to men
why don't guys like me