How to Talk to Girls: Make Conversation by Any Means Necessary
by me, HogWild
This video is mainly targeted at men trying to meet a new woman, but ladies... if you're interested in the cute guy talking to you and he's struggling to keep the conversation alive... follow my same advice...
Keep talking!
Yes! Keep Talking!
YOU: But I've got nothing to say.
Keep talking, anyway!
This is for when you meet a new girl and you'll probably never see her again or, if you do, it could be weeks or months from now. You have almost nothing to lose so push, push, PUSH the conversation forward!
Guys, sometimes the girl you're speaking with is NERVOUS so she doesn't talk much, or she doesn't feel comfortable with you yet because she doesn't know you. In that case, you need to keep the conversation going just so she can relax enough to enjoy it!
Being persistent in your conversation is not an invitation to bore women to death or to harass girls who are clearly not into you. Watch video #439: How to know if a person is losing interest in you by reading their body language.
I'm saying, in most circumstances, you need to have AT LEAST 5 minutes of a conversation with a new person before they warm up to you.
There ARE times when a girl is immediately repulsed by you, but even that can sometimes be overcome with some confidence and charm.
CHEESY GUYS: I've never had a girl immediately repulsed by me. That NEVER happens until after they get to know me. Of course, it's not MY fault that women are intimidated by my incredible mind, body, soul, and collection of strong colognes.
Usually, a girl will be repulsed in the first 10 seconds if you're stumbling drunk and obnoxious or if you're ridiculously boring.
But since you've been watching the conversation videos and PRACTICING, there's no WAY you can be boring! You're awesome! So let it shine!
SUPER DRUNK DUDE: Hey, hey, hey, hey. Girl in the weird shirt. I think I want to kiss you but first I want to tell you about my cat. It's a really cool cat. He's got whiskers and I don't even care when he takes a poop in my shoe. I kinda like it. Why are you folding your arms and glaring at me. That's bad body language. No guy is going to want you if you act all mean while wearing a weird shirt. Anyway, will you marry me?
With a new girl, push the conversation forward any way you can. Stay away from the boring stuff like work, weather, traffic.
Make comments about her. Be outrageous with a smile, rather than dull.
It's normal to hit a dead end with someone you don't know so talk about broad topics and don't be afraid to CHANGE the topic whenever you want.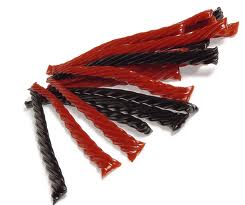 Here's a real example from my life as a human...
This is taken from my Premium Members section where I post my new videos.
Here are some more tips, but only Premium Members get the entire video + access to over 500 full dating and relationship videos in the Video Vault!
- Keep the conversation going! Comment on her clothes, jewelry, and the things she says. Bring up your interesting stories, even if they don't exactly fit into the topic. Make jokes with her. Flirt! Bring up weird news you heard. In this situation, something is better than nothing!
- Don't fish for something you have in common, fish for something INTERESTING and FUN to talk about! And better yet, don't fish for it, here's how to make every conversation interesting...
Only Premium Members have access to this Video!
1 - Learn more about the Premium Membership
or
2 - You realize Life is Short, get the relationship you deserve and Join Now!
Need one-on-one coaching? Contact
Dating Coach
HogWild for help!
Latest HogWild Dating Advice


Click here to Get Greater Dating Confidence + Increase your Relationship Skills
"The most important part of any relationship... is choosing the right person... in the first place." - HogWild
With your Premium Membership, I'll show you WHY that is true... and HOW to choose the right person for you.
HogWild's dating advice and comedy has been viewed by over 2 million people on YouTube. They have written thousands of positive comments thanking him for his coaching.
He has won awards for his outstanding teaching abilities and stand-up comedy and has been featured on PBS, Mad Magazine, Clear Channel Radio and more!
He has premium members learning from his dating advice from all over the globe including the United States, United Kingdom, Germany, Denmark, Ireland, Egypt, Mexico, Australia, and Canada. Yes, even Canada! :)
Become a paid member and you get INSTANT access to over 500 dating advice videos that will help you answer such questions as...
"How to be mega-confident"
"How can I become more desirable?"
"How to conquer the Fear of Rejection"
"How to Approach"
"How to get hotter sex"
"How to read the secrets of body language to know if someone REALLY likes you"
"How to keep a person loyal to you"
"How to tell a story so it increases attraction to you"
"4 Great Places to Meet your next Girlfriend/Boyfriend"
"How to Get over your Ex. Completely."
"How Flirt Effectively"
"How to Destroy Negative Thoughts"
"How to Immediately Screen out the Psychos"
"#1 Mistake that makes Conversations with new People Boring"
"7 Ways you are being Unattractive"
"8 Tips for the first time you have sex with a person of the sexy sex"
"How to deal with being hurt"
"How to bring out your inner-awesome"
And so much more!
You will finally feel control over your dating life and you will get the relationship you really want.
HogWild's dating advice makes it easy!
Become a member and get INSTANT access to the videos that will change your love life forever!
***
This article is for people who need help with:
How to Talk to Women
how to talk to girls
how to make conversation
conversation topics
conversation skills
make conversation