Should you save sex for marriage?
by me, HogWild
T in Cincinnati writes...
Hi Hog,
Thank you for making such informational dating advice videos! You help not only with relationships but other things as well such as confidence and I think that's great.
My question is, from a guys perspective, is it possible or logical to not have sex until marriage?
Because I have my heart set on not having sex before marriage but you say that sex is really important for a guy. How important is it?
Would I potentially benefit from saving it until marriage or would I be pushing away a perfectly good guy by saying no?
- T in Cincinnati
First of all, If you're not comfortable having sex, then don't do it. Instead, play cards with him.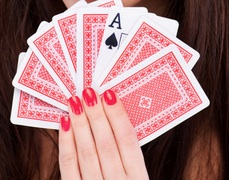 YOU: Are you having fun, sweetie?
HIM: Oh yes! I love how you handle your cards with your slender fingers -- slowly revealing your cards -- one at a time. What are you holding? Is it a king with 2 queens... kissing each other? I NEED YOUR BODY OR MY EYEBALLS WILL EXPLODE OUT OF MY SKULL!
Now to your 3 specific questions:
1 - For a guy, is it possible or logical to not have sex until marriage?
Of course! I've known guys who wanted to save sex for marriage! Plenty of people hold sex as a special rite of passage to be shared with your one love.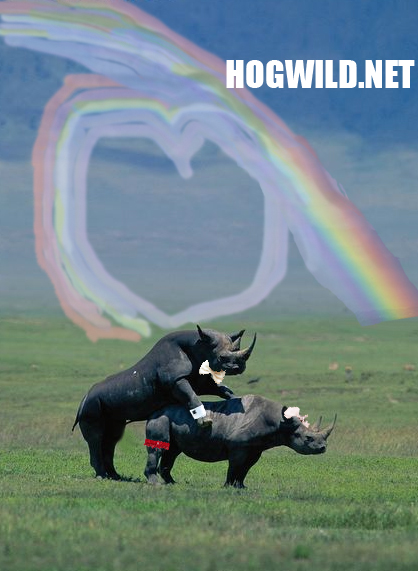 And there are plenty of people who hold sex to be something special but it doesn't need to happen only in marriage.
And there are lots of people who consider sex to be something you do when you feel the urge. Like scratching an itch. Yes, scratching a mosquito bite and sex are the same! Both give instant relief and are even better when applying lotion! hahaha
If this is a core value for you, then you must find a guy who feels the same way about it.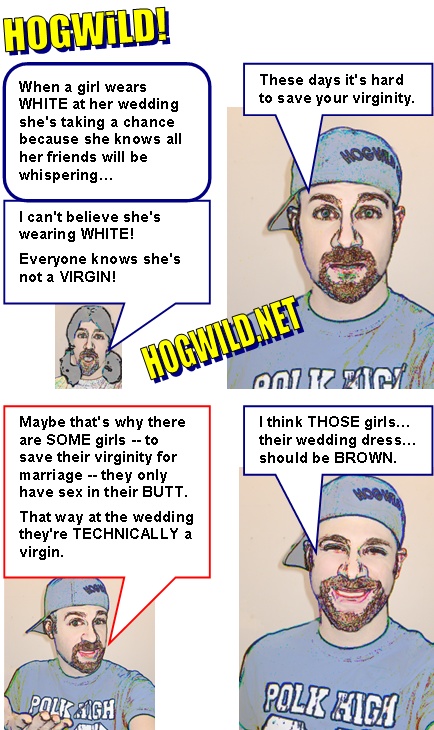 2 - Sex is really important for a guy. How important is it?
SUPER important! More important than BREATHING! haha
If you want to stump a lot of guys, ask them, "If you were starving, extremely tired, and also super horny and suddenly you were presented a plate of food, a bed, and a woman, which do you choose first?"
THE GUY: I can't decide! I take the woman in the bed, eat the food off her naked body and then fall asleep.
3 - Would I potentially benefit from saving sex until marriage or would I be pushing away a perfectly good guy by saying no?
The honest answer is...
This is taken from my Premium Members section where I post my new videos.
Here are some more tips, but only Premium Members get the entire video + access to over 500 full dating and relationship videos in the Video Vault!
- To save your hoo-ha for marriage is a beautiful choice.
Whether this is the right choice for you all depends upon your perspective -- as long as you won't feel "too curious" later or regret not having more experience.
- If you make this decision to keep your virginity, then you must never...
Only Premium Members have access to this Video!
1 - Learn more about the Premium Membership
or
2 - You realize Life is Short, get the relationship you deserve and Join Now!
Need one-on-one coaching? Contact
Dating Coach
HogWild for help!
Latest HogWild Dating Advice


Click here to Get Greater Dating Confidence + Increase your Relationship Skills
"The most important part of any relationship... is choosing the right person... in the first place." - HogWild
With your Premium Membership, I'll show you WHY that is true... and HOW to choose the right person for you.
HogWild's dating advice and comedy has been viewed by over 2 million people on YouTube. They have written thousands of positive comments thanking him for his coaching.
He has won awards for his outstanding teaching abilities and stand-up comedy and has been featured on PBS, Mad Magazine, Clear Channel Radio and more!
He has premium members learning from his dating advice from all over the globe including the United States, United Kingdom, Germany, Denmark, Ireland, Egypt, Mexico, Australia, and Canada. Yes, even Canada! :)
Become a paid member and you get INSTANT access to over 500 dating advice videos that will help you answer such questions as...
"How to be mega-confident"
"How can I become more desirable?"
"How to conquer the Fear of Rejection"
"How to Approach"
"How to get hotter sex"
"How to read the secrets of body language to know if someone REALLY likes you"
"How to keep a person loyal to you"
"How to tell a story so it increases attraction to you"
"4 Great Places to Meet your next Girlfriend/Boyfriend"
"How to Get over your Ex. Completely."
"How Flirt Effectively"
"How to Destroy Negative Thoughts"
"How to Immediately Screen out the Psychos"
"#1 Mistake that makes Conversations with new People Boring"
"7 Ways you are being Unattractive"
"8 Tips for the first time you have sex with a person of the sexy sex"
"How to deal with being hurt"
"How to bring out your inner-awesome"
And so much more!
You will finally feel control over your dating life and you will get the relationship you really want.
HogWild's dating advice makes it easy!
Become a member and get INSTANT access to the videos that will change your love life forever!
***
This article is for people who need help with:
Should you save sex for marriage?