Should I give my phone number to the cute coffee shop cashier girl?
by me, HogWild
B in Minneapolis writes...
Hey Hog,
So there is this cute girl that I always see on at this coffee shop.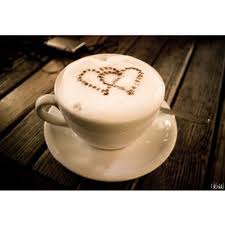 She works there, we chat and smile a lot with each other. I have the courage to give her a note, I'd like to know if you approve, would word it differently, or have any words of wisdom for me. Here it is:
"Every time I come up here, you have a great smile on and you're always happy. I like people like that and I'd like to get to know you better. I didn't ask for your number because all your co-workers were around but mine is 555-Hot-Dude."
- B in Minneapolis
Haha. He didn't actually write that phone number but I think that would be hilariously inappropriate.
The note is a pretty decent move. Remember, there's a chance she has a boyfriend or is involved with some guy you don't know about. If she's single and she thinks you're cute and interesting, then you've got a shot with the note.
NERD BOY: I once gave a girl a note! It was a note from my mom... a permission slip... that I'm allowed to date now! But the girl said she couldn't go because hell hasn't frozen over yet. That was encouraging because she said YET. Yet.
I would tell her to text you her number. That way she doesn't feel intimidated about calling you or unsure what to do next. Tell her exactly what you'd like her to do.
Like, "If you're daring enough to do something a little crazy, text me your number and I'll give you a call sometime."
CHEESY GUY: Forget that. Say this, "Hey babe, I like my women like my coffee: Hot. Bitter. And between my legs while I drive!"
In general, I favor the more bold methods because they show confidence. If you've really had a flirtatious thing going on, you might be able to lean over the counter a bit and kinda whisper in her ear: "I think I have a crush on you. You have a great smile and an awesome energy. Write down your number for me on this napkin and I'll give you a call sometime."
Then hand her a quill pen and whip out a piece of parchment and say, "Me Lady. " haha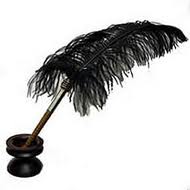 Taking out your phone might be too obvious to her co-workers. Even more pimp-tastic is if you tell her to whisper her phone number in your ear and you memorize it. You can also tell her to write her number on your bill so it's a little more smooth.
So yes, I think a note would work if she's single and you have gained her attention so far.
Go for it!
Worst case is she says no, which probably means "not yet." Then you just keeping showing her more of your awesomeness and then ask again in a couple of weeks.
The idea is this should all be building up to you getting free CAKE. Hahaha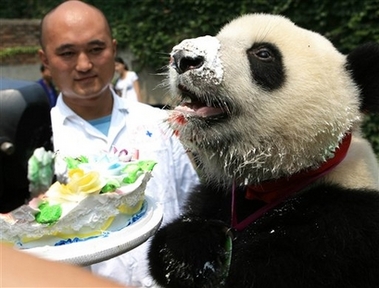 Guys, in general, you want to err on being a little too aggressive than being too meek. If you're too forward you can always step back or apologize for being a red-blooded male. But if you never make a move or if you tip-toe, you're more likely to miss out entirely.
Think to yourself, WWHBD? That stands for...
This is taken from my Premium Members section where I post my new videos.
Here are some more tips, but only Premium Members get the entire video + access to over 500 full dating and relationship videos in the Video Vault!
- Most women are attracted to confidence. So even if you're not successful (at first), she'll say to herself, "He's got balls. I'll give him that."
- The way to set yourself apart from all the other guys hitting on her is to...
Only Premium Members have access to this Video!
1 - Learn more about the Premium Membership
or
2 - You realize Life is Short, get the relationship you deserve and Join Now!
Need one-on-one coaching? Contact
Dating Coach
HogWild for help!
Latest HogWild Dating Advice


Click here to Get Greater Dating Confidence + Increase your Relationship Skills
"The most important part of any relationship... is choosing the right person... in the first place." - HogWild
With your Premium Membership, I'll show you WHY that is true... and HOW to choose the right person for you.
HogWild's dating advice and comedy has been viewed by over 2 million people on YouTube. They have written thousands of positive comments thanking him for his coaching.
He has won awards for his outstanding teaching abilities and stand-up comedy and has been featured on PBS, Mad Magazine, Clear Channel Radio and more!
He has premium members learning from his dating advice from all over the globe including the United States, United Kingdom, Germany, Denmark, Ireland, Egypt, Mexico, Australia, and Canada. Yes, even Canada! :)
Become a paid member and you get INSTANT access to over 500 dating advice videos that will help you answer such questions as...
"How to be mega-confident"
"How can I become more desirable?"
"How to conquer the Fear of Rejection"
"How to Approach"
"How to get hotter sex"
"How to read the secrets of body language to know if someone REALLY likes you"
"How to keep a person loyal to you"
"How to tell a story so it increases attraction to you"
"4 Great Places to Meet your next Girlfriend/Boyfriend"
"How to Get over your Ex. Completely."
"How Flirt Effectively"
"How to Destroy Negative Thoughts"
"How to Immediately Screen out the Psychos"
"#1 Mistake that makes Conversations with new People Boring"
"7 Ways you are being Unattractive"
"8 Tips for the first time you have sex with a person of the sexy sex"
"How to deal with being hurt"
"How to bring out your inner-awesome"
And so much more!
You will finally feel control over your dating life and you will get the relationship you really want.
HogWild's dating advice makes it easy!
Become a member and get INSTANT access to the videos that will change your love life forever!
***
This article is for people who need help with:
Should I give my phone number to the girl I like