Get an Ex Back: Should I wait for my ex or move on?
by me, HogWild
C in Winnipeg writes...
Hey Hog,
As you know, I'm trying to work things out with my ex-husband who left after I stupidly cheated on him. Thanks to your help, things have been going really well for the past few months.
We have been getting along and communicating very well, too. I do feel closer to him and I feel like we are on the right track to making things right.
He is still with his witch, too.
HOG: I think she means his lovely gal pal girlfriend also known as THAT WITCH! haha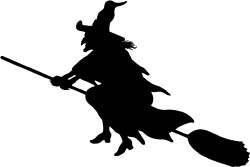 I'm confused because out of nowhere this guy I kinda dated 6 months ago has come back into my life and I don't know if I should go with it and forget things with my ex or just focus on my ex.
I don't know what is gonna happen and I don't know if he's gonna stay with his witch. I feel bad too because I love my ex and want him more than anything but I don't wanna sit around and wait for something that I'm not sure will happen. I'm stuck. Please help! Thank you!
- C in Winnipeg
If you really love your ex-husband and you really want to get back with him, you have to be willing to make some sacrifices. It's not hard to want to get with someone when you have no other options. Now here is your first self-test.
Do you really want your ex back or do you want SOMEONE in your life?
YOU: I want my ex but what if he will never take me back! Then I'll be old and alone and have to marry my cats!
MINISTER HOG: Do you, C in Winnipeg take this Orange Tabby to be your lawfully wedded husband?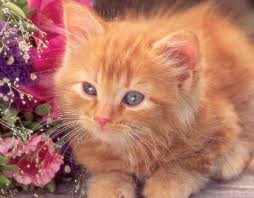 YOU: I do.
MINISTER HOG: And do you, Mr. Whiskers, take this human provider of wet tuna fish to be your lawfully wedded wife?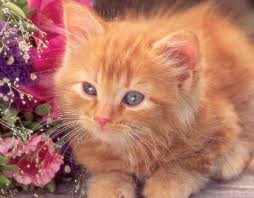 CAT: <Meow>
MINISTER HOG: Congratulations! I now pronounce you insane!
OK, you can't wait forever. At the same time, if you bail after ONE guy you like shows interest, what does that say about your seriousness?
It says you're as serious as a opening a key lock with a banana!
HINT: You can not open doors with a banana! Unless you're deep throating it. That will pretty much open most doors where men are on the other side. haha
Look, it's not like he got engaged to his girlfriend. It's not over.
Here's what you do: Ask him, "Sweetheart, do you think there is any chance -- even a 1% chance -- that we could ever fix things and get back together?"
If he replies, "Helllll no!" or "Are you crazy?!" or "Get off my lawn before I mow your face!" then you have your answer.
But there IS hope if he answers with any of the following:
Yes, maybe, I dunno, perhaps, possibly, I don't know how we can fix things, or I'm confused about things.
Those are all positive signs for you. Because that means at least part of him WANTS to get back together but he can't figure out how. That's where YOU come in to show him that you're a new woman and a better woman than his current lady friend.
Re-watch videos 651: How to Get Your Ex Back After You Cheated and #635. How to get a guy when he has a girlfriend.
Everyone deals with pain differently and your cheating really crushed him.
It's like his heart was a soda can and your affair was like a giant recycling machine. Crushing. His. Heart. Twisting. It. Around. Stripping it into little metal slivers that will be sent to a factory to be melted down and used to make decorative door knockers. You've turned his heart into a door knocker!!!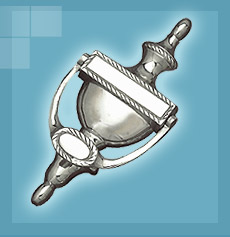 He is not going to recover from this and take you back so fast. And he's right. Here is exactly what you need to do...
This is taken from my Premium Members section where I post my new videos.
Here are some more tips, but only Premium Members get the entire video + access to over 500 full dating and relationship videos in the Video Vault!
- If he was the one writing to me, I'd tell him to be 100% sure of your character before taking you back. And I'd tell him to make you PROVE it over and over again until he's comfortable.
- You have to be so strong in your love that...
Only Premium Members have access to this Video!
1 - Learn more about the Premium Membership
or
2 - You realize Life is Short, get the relationship you deserve and Join Now!
Need one-on-one coaching? Contact
Dating Coach
HogWild for help!
Latest HogWild Dating Advice


Click here to Get Greater Dating Confidence + Increase your Relationship Skills

Become a paid member and you get INSTANT access to over 500 dating advice videos that will help you answer such questions as...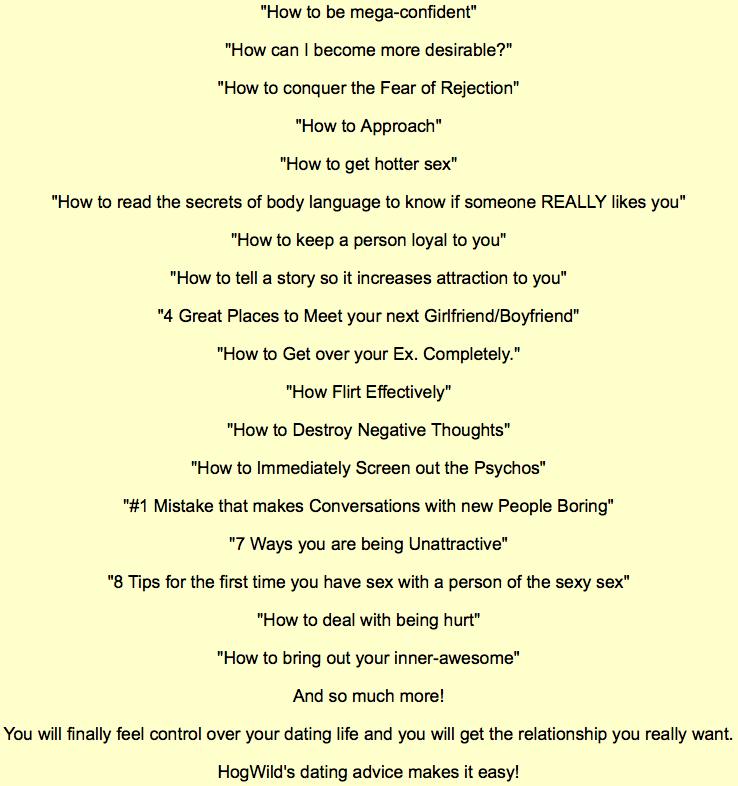 Become a member and get INSTANT access to the videos that will change your love life forever!
***






This article is for people who need help with:
should I get back with my ex
should I wait for my ex
how to get my ex back
get my ex boyfriend back
ways to get my ex back
get back your ex
get an ex back