DTF or Finding Partner for Love: The Lion Method
by me, HogWild
OK, you guys have been asking me to expand on the Lion Method I talked about in video 663.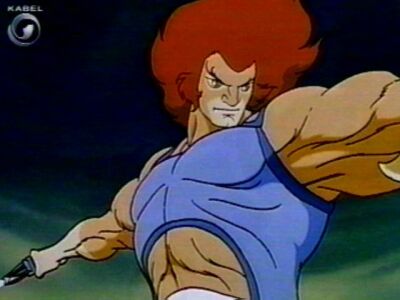 As a reminder, I said, "The Lion outsmarts its target. It goes to the best locations where its prey is likely to go -- to the water, to the food. It hangs out there, hiding, sleeping, participating in multi-player online video games.
Then it waits. And when it sees a good opportunity... the lion POUNCES! And it will catch its prey.
Be patient in your selection. Don't chase and chase and chase. You'll only tire yourself out and get frustrated and jaded. Be smart. Choose those who WANT to be hunted."
So step 1...
What kind of human do you want? A smart girl with a nice figure? A cool dude with a great smile? A sophisticated woman with style?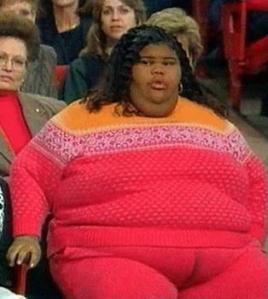 A dashing man with class?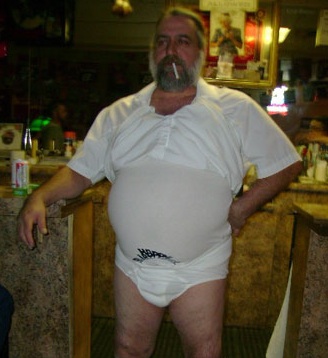 NERD BOY: An excellent glockenspiel player with a knack for sudoku?
Go to where they are!
NERD BOY: We're all at the World of Wizard Dragons tournament!
For instance, if you're at a pub or lounge or night club, you can easily meet attractive people of the opposite sex by hanging outside their designated restroom! hahaha
THE GUY: Hey babe.
THE GIRL: Why are you hanging outside the ladies room?
THE GUY: Oh. Uh. Just talkin' to babes. And I must say I love how you dance.
THE GIRL: I'm not dancing, I have to pee!
THE GUY: Sooooo... you gotta pee. You gonna sit on the seat or do that crouching thing?
THE GIRL: Right now I'm trying to figure out if I'm going to slap you in the face or kick you in the groin.
THE GUY: Yowwwwww! That was a quick decision!
A BETTER place is to hang out at the bar and wait for girl to come up to order her drink. As she waits, strike up a conversation. See, let them come to YOU. Then POUNCE with your awesomeness.
Girls, you can do the same. Be at the bar and be easy to talk to.
Go to where the girl or guy you want to meet is hanging out!
Girls, if you want to meet a sweet man with a childlike outlook on life, go to a comic book convention! If you want a rich man, go to the exclusive yacht club. If you want a religious guy, go to the church events. If you want a man with muscles, go to the gym.
You can help your chances by being among the BEST AVAILABLE. Here is the smart way to choose your spots and always make yourself the best available option...
This is taken from my Premium Members section where I post my new videos.
Here are some more tips, but only Premium Members get the entire video + access to over 500 full dating and relationship videos in the Video Vault!
- Guys, trying going to Yoga, or a wine tasting, or museums, take a pottery class.
Most guys are like, "Ew, that's stupid." EXACTLY. That's why you won't have much competition.
- The Lion Method is all about being smart, patient, and then aggressive!
The Bunny Rabbit method is when you run around trying to hump everything.
The Lion Method is selecting a strategic location to capture the heart of your prey. Then be very aggressive and powerful.
Here is exactly how to pick the smartest place to meet women or meet guys and how to get a date with them INSTANTLY...
Only Premium Members have access to this Video!
1 - Learn more about the Premium Membership
or
2 - You realize Life is Short, get the relationship you deserve and Join Now!
Need one-on-one coaching? Contact
Dating Coach
HogWild for help!
Latest HogWild Dating Advice


Click here to Get Greater Dating Confidence + Increase your Relationship Skills

Become a paid member and you get INSTANT access to over 500 dating advice videos that will help you answer such questions as...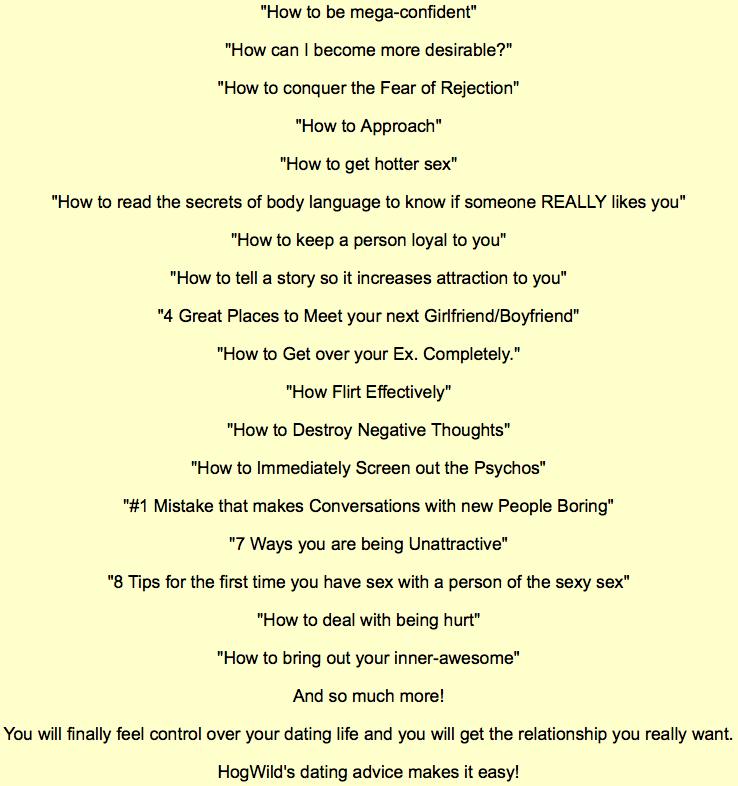 Become a member and get INSTANT access to the videos that will change your love life forever!
***






This article is for people who need help with:
how to find the right partner
choosing the right partner
finding partner
dtf