How to be Charming (In 10 Steps)
by me, HogWild
To be charming is simply... to make other people feel good about themselves.
CHEESY GUY: You are sooo gorgeous... when your face in is between my legs. And I'm not just saying that because I have great thighs. Which I DO!
People usually like being around the people who make them feel good.
When you make someone feel good about themselves, they tend to want to spend more time with you, help you, and reciprocate.
If you're looking for a lover, you can try to be charming because it will make you more attractive to them.
SPECIAL NOTE TO "NICE GUYS": Use your natural niceness to be charming. Then mix in a little naughtiness.
NOTE TO "BAD BOYS": Being charming all the time will take away from your rebel persona. You basically want to do the opposite BUT... it helps to be able to turn on the charm when you need it! If you cross the line with your bad boy behavior, you can sometimes win them back with charm.
NOTE TO WOMEN: Being charming will make you more attractive to the guy you like. It will give him an ego-boner pointed in your direction! An ego-erection in your direction!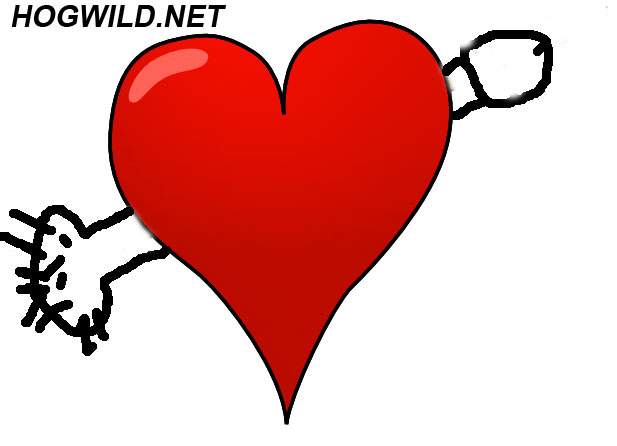 Here are 10 ways to create the perfect pizza sauce...
Oops, wrong video! haha
Here are 10 ways to be charming:
1 - When talking with someone, think to yourself, what's cool about this person? What's interesting? Then compliment them on it. Raise their self-esteem.
2 - Get them to talk about their passion and be fascinated by it. Learn more. Be curious. You want to KNOW this person. This is very flattering because most humans don't care enough to really learn about another person.
3 - Remember the important details. Yes, you should take notes when they're not looking. Their name, their cat's name, the name of their best friend. Their hometown. Their favorite book, movie. Anything that's important to them is now important to you.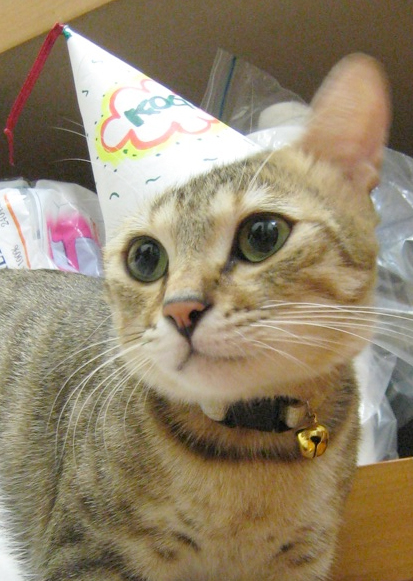 When you can, mention those things while in conversation.
Basically, be a damn good listener. Watch video #526 How to Listen your Way into their Heart (and Underwear).
4 - Give them a cute, funny, or flattering nickname not based on their looks, ethnicity, or anything too obvious. Something special. Maybe something unusual they like or did.
YOU: OK, so what your favorite food?
HER: Croutons.
YOU: What?! Really? Most people say Italian, Chinese, but you're going with Croutons? haha That's awesome. I like that. You're a cheap date! haha That's your new nickname. Croutons. haha
5 - Smile. Laugh at their jokes. Touch. Flirt. Use your eyes to show your excitement about being there with them.
This next one is HUGE... 6 - Talk to them like...
This is taken from my Premium Members section where I post my new videos.
Here are some more tips, but only Premium Members get the entire video + access to over 500 full dating and relationship videos in the Video Vault!
- WARNING: Don't think being charming is being a push-over! No! Stay strong. Stay independent. Don't kiss their butt, kiss their hand with a wry smile.
- To be charming, it's important to have to have attitude of...
Only Premium Members have access to this Video!
1 - Learn more about the Premium Membership
or
2 - You realize Life is Short, get the relationship you deserve and Join Now!
Need one-on-one coaching? Contact
Dating Coach
HogWild for help!
Latest HogWild Dating Advice


Click here to Get Greater Dating Confidence + Increase your Relationship Skills

Become a paid member and you get INSTANT access to over 500 dating advice videos that will help you answer such questions as...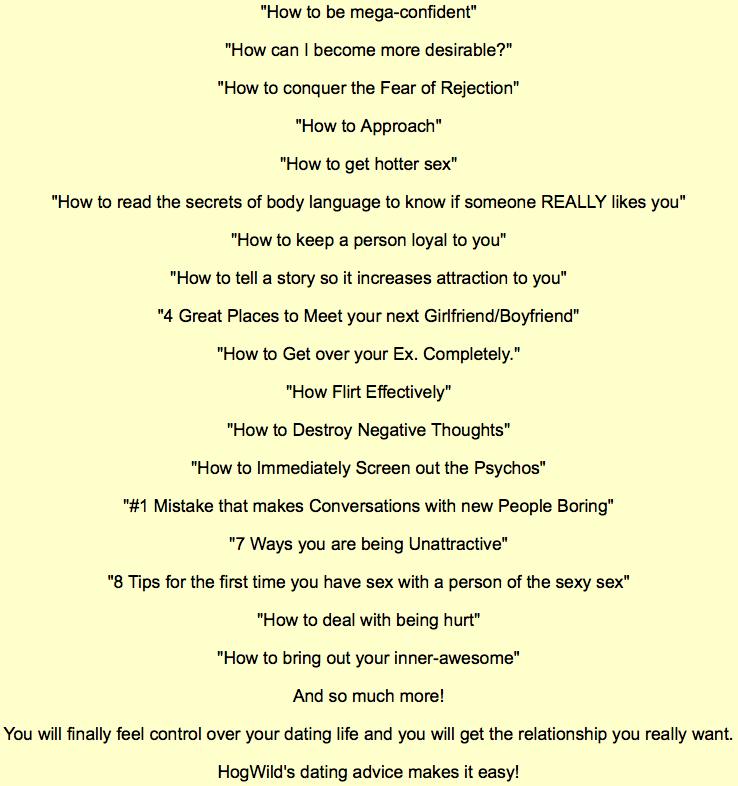 Become a member and get INSTANT access to the videos that will change your love life forever!
***






This article is for people who need help with:
How to be Charming
how to charm a girl
how to charm a guy
how to charm a person
how to be popular