How to Be Charming: What's cool about this person?
by me, HogWild
In video 686, I showed you how to be charming to make yourself more attractive. Here are more details on the first way to be more charming.
When talking with someone, think to yourself, what's cool about this person? What's interesting? Then compliment them on it.
For example:
HER: I'm a data base analyst.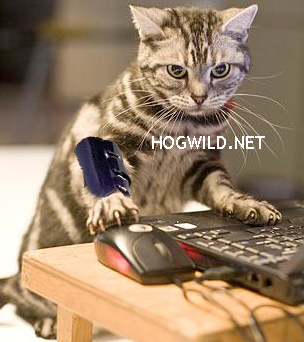 BAD BOY RESPONSE: Sounds dull. Do you ever just want to kill yourself?
BORING RESPONSE: Oh. What kind of data do you organize?
CHARMING RESPONSE: Oh that's cool that you can hold your own in a male dominated field. Are the guys nice to you or do they give you a hard time because you're a woman?
See, you've complimented her on having the fortitude to thrive in what might be a difficult work environment.
Another example:
HER: I was a professional golfer but ya know, I realized I wasn't good enough to really compete. Now I work in a golf organization as a marketer.

BAD BOY RESPONSE: Sounds dull. Do you ever just want to kill yourself?
ACCIDENTALLY INSULTING RESPONSE: That's too bad you couldn't make it as a pro golfer. I guess you're better suited to marketing.
CHARMING RESPONSE: Oh wow! That's really cool that you went for it and hey, you still get to be close to the game you love. That's awesome.
Find the positive side and encourage them! It should be authentic, too. If you don't think this is cool about them, then find something else to compliment.
HINT: Not their boobs! Or their armpits!
YOU: May I say that you have gorgeous armpits. Beautiful feminine curves with just a trace scent of alluring perspiration. Let me sniff your pits, baby!
Another example that comes up all the time...
This is taken from my Premium Members section where I post my new videos.
Here are some more tips, but only Premium Members get the entire video + access to over 500 full dating and relationship videos in the Video Vault!
- If you listen to the other person with your ear waiting to hear, "What's cool about this person?" or "What's unique?" or "What's interesting?" the conversation gets A LOT easier and FUN!
- If you want the ability to get that cute girl or guy attracted to you, remember that most people enjoy conversations where they get to...
Only Premium Members have access to this Video!
1 - Learn more about the Premium Membership
or
2 - You realize you've been making the same mistakes or not knowing what to say or do all these years! You can get a one-month subscription for the price of a night at a bar. To you, the cost is worth it since it will actually help you get what you want. Join Now!
Need one-on-one coaching? Contact
Dating Coach
HogWild for help!
Latest HogWild Dating Advice


Click here to Get Greater Dating Confidence + Increase your Relationship Skills

Become a paid member and you get INSTANT access to over 500 dating advice videos that will help you answer such questions as...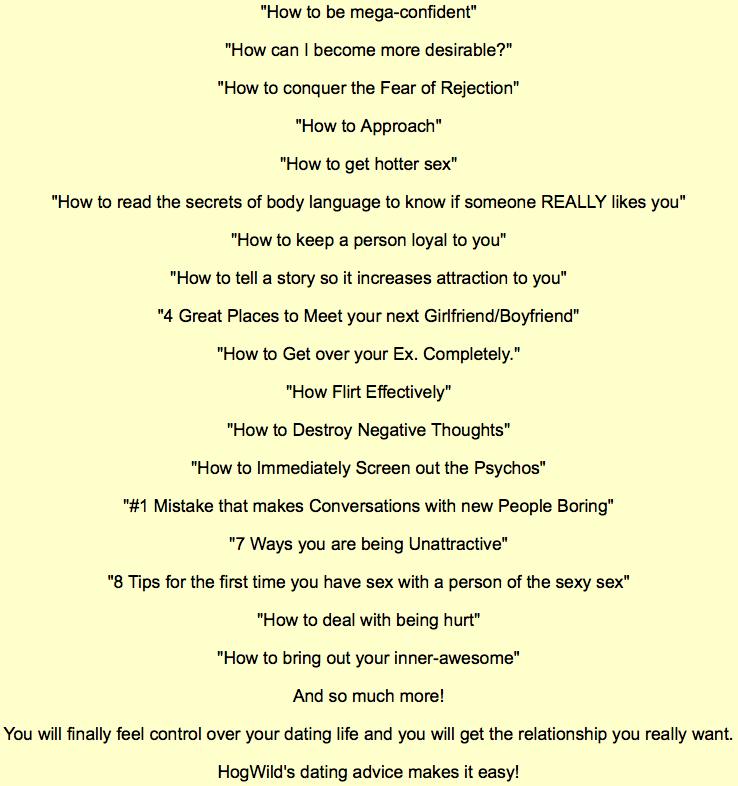 Become a member and get INSTANT access to the videos that will change your love life forever!
***






This article is for people who need help with:
How to be Charming
how to charm a girl
how to charm a guy
how to charm a person
how to be popular