Facebook Dating: How to Meet Girls on Facebook
by me, HogWild
G in Laredo, Texas writes...
Hey Hog,
I'm a busy person and have very little time to be going out and meeting girls constantly. Any suggestions on how to meet women on Facebook?
- G in Laredo, Texas
YOU: I am a busy person balancing my career advancements with cultural pursuits and social obligations so this leaves me precious little time to score... hoo-ha.
haha
OK, so getting dates via Facebook on the world wide internet uses the same principles of showcasing your awesomeness, just with a different method.
So as a guy, when a girl who doesn't KNOW YOU YET looks at your updates, bio, and photos they should get the idea that you are confident, a leader, well-groomed, fashionable, you have friends, you are desired by women, you are exciting, independent, adventurous, funny... you get the idea.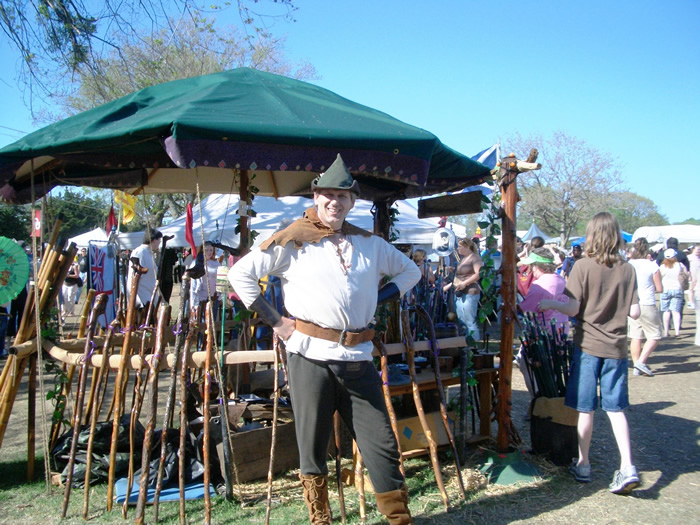 For girls looking to meet men on Facebook, your photos are most important. Of course it's important to look pretty and fit. It's ALSO good to show some sense of your personality. If you are playful, show that.
Also for a girl, you want your updates, comments and so on to show that you are sweet or funny or intelligent or caring. Show your personality! IMMEDIATELY!
If you want to be viewed as girlfriend material, try not to be deep throating a banana in every other photo.
NOTE TO WOMEN: Keep that photo private and email it to me. Thank you. haha
For men AND women, don't be annoying or insecure.
What do I mean?
Well, different people consider different things to be annoying but in general:
THINGS THAT MAKE YOU ANNOYING ON SOCIAL NETWORKS
- Unless people follow you for this specific reason, don't post a bazillion updates. Every update should be INTERESTING, or thoughtful and not redundant!
So unless people follow you BECAUSE you give inspirational quotes, your regular friends don't want to hear it all the time. And yes, we all hate the same diseases, you don't need to guilt everyone about it 3 times a day.
- Stop complaining! You get ONE sympathy post per month! ONE! You lost your job, your Uncle Joey died, you have a belly ache. ONE! Use it wisely or else you will be the complainy person who brings people down!
- Unless you are an amazing editor (hint: you're not) stop passing along "funny" pictures, jokes, and links multiple times per day!
- Posting information that is WAAAAAAY too personal. Very few people want to hear about your recent hemorrhoid surgery, about how your Grandpa is slowly dying from an overgrown bunion, or the current status of your menstrual cycle as "Red Alert."
PICTURES:
- Guys and girls, don't have too many photos of...
This is taken from my Premium Members section where I post my new videos.
Here are some more tips, but only Premium Members get the entire video + access to over 500 full dating and relationship videos in the Video Vault!
- Remember, your photos tell a story about you. Who are you?
Are you adventurous, silly, sporty, cool, dangerous, loving? Paint the picture with your, um, pictures! Yeah!
- The easiest way to meet women on Faceboook is to start a conversation with someone who is a friend of a friend. Ask them a question. Try not to make it too boring or too psycho. The simplest but kinda boring is, "Hey, I noticed we are both friends with Bob, how do you know Bob?"
Too extreme is, "Hey, your photo is hot. I recently touched myself while viewing it. I'm not sure but I think I orgasmed from my rear end. You said you like honesty! If you're not busy, would you like to have dinner tomorrow night, over web cam? I'll be wearing break-away pants."
- If your point is to meet girls on Facebook quickly, then DO that. Don't make the #1 mistake of...
Only Premium Members have access to this Video!
1 - Learn more about the Premium Membership
or
2 - You realize you've been making the same mistakes or not knowing what to say or do all these years! You can get a one-month subscription for the price of a night at a bar. To you, the cost is worth it since it will actually help you get what you want. Join Now!
Need one-on-one coaching? Contact
Dating Coach
HogWild for help!
Latest HogWild Dating Advice


Click here to Get Greater Dating Confidence + Increase your Relationship Skills

Become a paid member and you get INSTANT access to over 500 dating advice videos that will help you answer such questions as...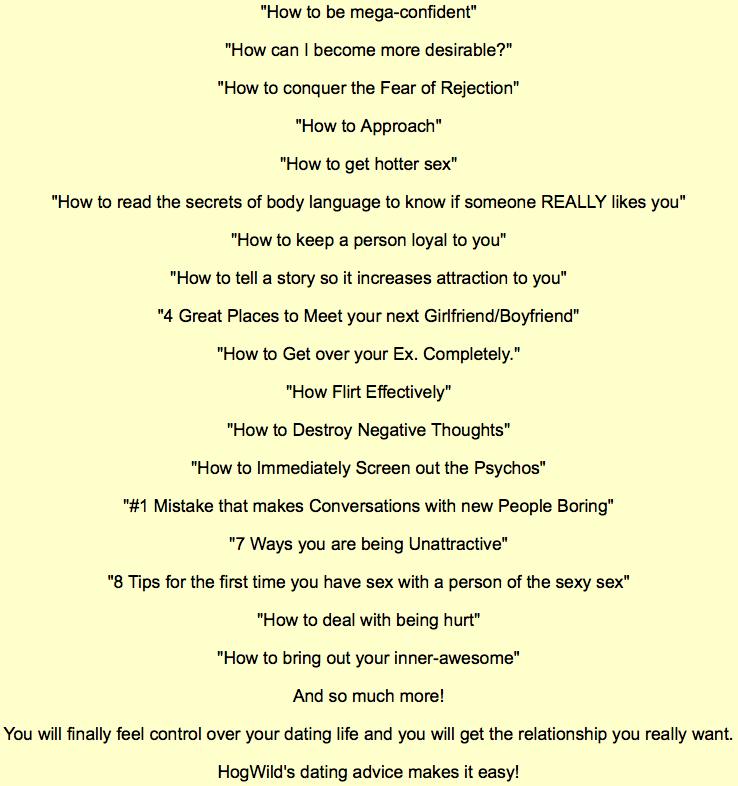 Become a member and get INSTANT access to the videos that will change your love life forever!
***






This article is for people who need help with:
how to meet women on facebook
how to meet girls on facebook
facebook dating
find women on facebook
find girls facebook