How to be Charming by Being Interested in their Passion
by me, HogWild
In video 686, we talked about how to be charming and how that makes you more attractive.
Remember, being charming is making other people feel good about themselves.
When you do that, most people look at YOU as someone they'd like to spend time with!
Here are further details on the 2nd way of how to be charming: Get the other person to talk about their passion.
Get them to talk about themselves!
NERD BOY: Oh, this such an exciting opportunity! No one ever asks me to talk about myself! Oh where should I start, I know! First I'll list everything I'm allergic to... bread, vanilla extract, CLOUDS... wait, where are you going? Next I was going to tell you all about my Sim City!
But wait...
The trick here is to get them to talk about something they don't get to talk about all the time. And it should be something they LOVE!
Like pizza! Woo-hoo!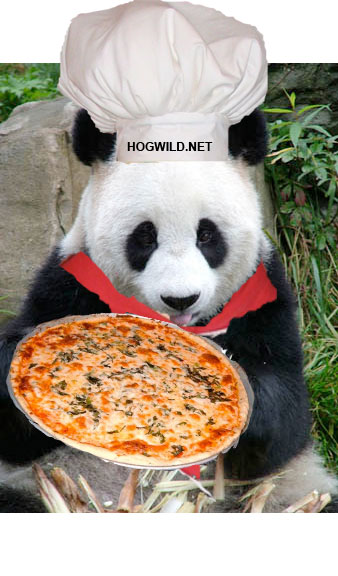 Maybe it's a new thing in their life or maybe it's something awesome to them but not many others are interested in it.
A lot of times it's NOT that obvious of a subject.
HINT: You'll know you've hit a passion when they talk enthusiastically and they're smiling or engaging. You've hit the WRONG topic if they are talking robotically like they've said this a thousand times.
For instance, someone trying to charm me might say, HogWild, how did you get into comedy? Or how did you get started helping people with dating and relationships?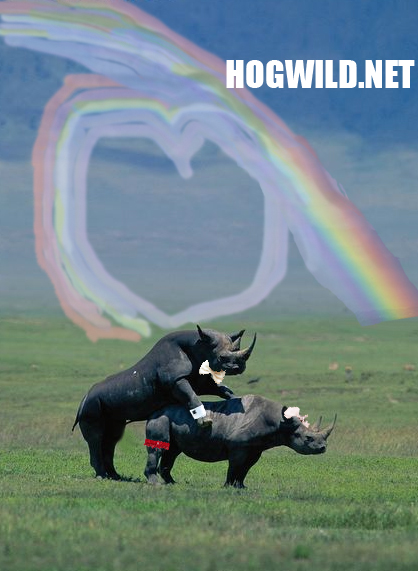 OK, these ARE my passions BUT... I've had this conversation with almost every human I've ever met. I'm exhausted by it.
You'll have to attack it from a different and more creative angle.
Maybe try, "You've been doing this for a long time, what burns inside of you to keep going?"
Let's say a person's passion is travel. Fairly common. At first you will probably get the robotic answer.
THEM WITH ROBOT VOICE: I've been Peru, Latvia and one day I hope to visit Canada. Oooooh, Canada.
Dig deeper! Get the STORIES!
Show that you're a UNIQUE LISTENER! Why, because you actually CARE!
Instead try: You've traveled a lot! Wow! You must have some great stories! Is there a particular adventure that comes to mind because it was unexpected? Or dangerous? Or wacky?
Now, here is where the charming person separates themselves...
This is taken from my Premium Members section where I post my new videos.
Here are some more tips, but only Premium Members get the entire video + access to over 500 full dating and relationship videos in the Video Vault!
- Be an AWESOME audience! Hang on their words. Encourage them to tell more. Dig into the details and emotions.
- WARNING! When trying to encourage a girl to talk (or a guy), too many people make the fatal mistake of...
Only Premium Members have access to this Video!
1 - Learn more about the Premium Membership
or
2 - You realize you've been making the same mistakes or not knowing what to say or do all these years! You can get a one-month subscription for the price of a night at a bar. To you, the cost is worth it since it will actually help you get what you want. Join Now!
Need one-on-one coaching? Contact
Dating Coach
HogWild for help!
Latest HogWild Dating Advice


Click here to Get Greater Dating Confidence + Increase your Relationship Skills

Become a paid member and you get INSTANT access to over 500 dating advice videos that will help you answer such questions as...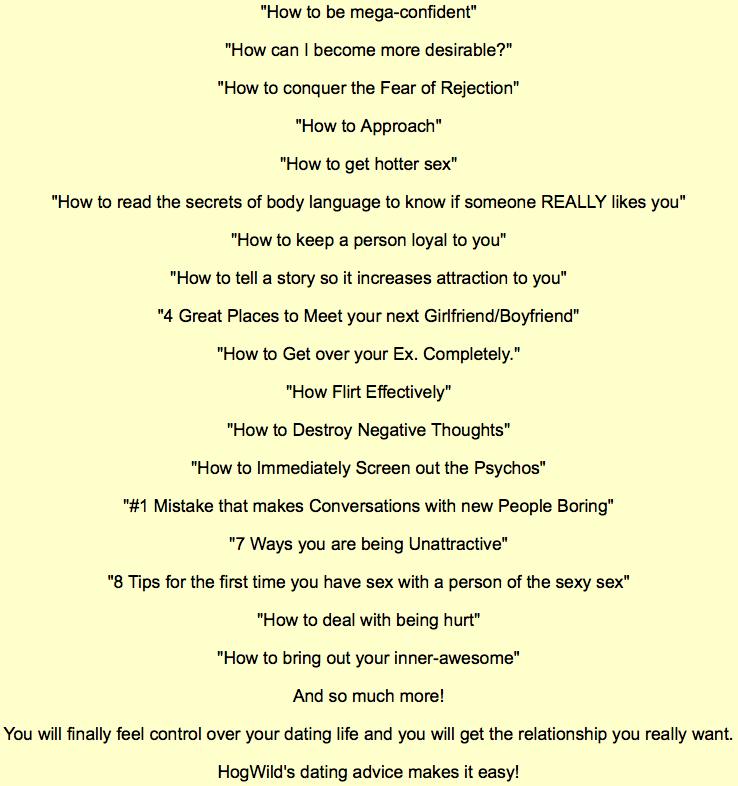 Become a member and get INSTANT access to the videos that will change your love life forever!
***






This article is for people who need help with:
How to be Charming
how to charm a girl
how to charm a guy
how to charm a person
how to be popular