How to Improve your Relationship: Ratio of Compliments to Complaints
by me, HogWild
If you want to improve your relationship, there is an old adage that states you should give your partner 5 compliments to every 1 complaint.
The following "compliments" do NOT count:
* You look like LESS of a slob than usual today!
or
* Wow. You finally did that chore you were supposed to do last month. You're amazing! Cue the National Anthem because I'm presenting you with the Gold Medal in the 300 Meter Dash to Take out the Trash! It's OK that you started the race 30 days after everyone else. I don't mind that our home is now a haven for flies and raccoons and flies the size of raccoons!!!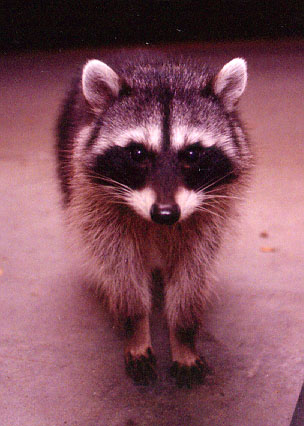 or
* Have you gained weight? No, it's good. It makes your face look less birdlike, and more... like a potato... with a beak.
When you love someone, it hurts to hear a complaint. But... sometimes complaints are necessary to express feelings and keep everyone happy.
So the answer is to truly appreciate and cherish your partner ALL the time. That way, a complaint here and there is the EXCEPTION to the rule!
If all you hear are complaints about you from a person, you'll feel like, "Hey, WTF? Am I bad person or something? I need to defend myself! You're like a clingy monkey wearing a book bag... you need to get off my back! Yeah! Um, yeah!
But what if a person was always giving you compliments and telling you how wonderful you are?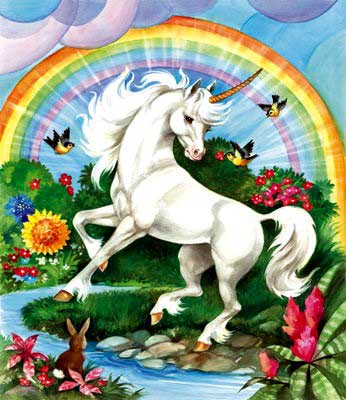 Then one day, they mention how you have this little habit that makes them unhappy. Well, oh, I didn't realize. I can change that. After all, this person adores me and I don't want THAT to stop! OK, from now on, when I feel a burp coming on, I will do my best... not to direct it at their face and blow. No matter how amusing it is to me. And I'll definitely stop doing it when I eat garlic bread and then point at them and shout, "Vampire!"
So let's get into the details of how to give meaningful compliments to make your husband or wife feel loved...
This is taken from my Premium Members section where I post my new videos.
Here are some more tips, but only Premium Members get the entire video + access to over 500 full dating and relationship videos in the Video Vault!
- The rule of a happy relationship: You are not allowed to complain if you don't GIVE appreciation with your words and actions as much as possible.
- The rules for complaining are:
1 - show respect
2 - don't raise your voice or take a rude tone
3 - be very specific
4 - talk about your hurt
5 - if you ask a question, do not interrupt their answer
6 - listen to their side
- You MUST AVOID this terrible mistake that causes long-term DAMAGE to your relationship...
Only Premium Members have access to this Video!
1 - Learn more about the Premium Membership
or
2 - You realize you've been making the same mistakes or not knowing what to say or do all these years! You can get a one-month subscription for the price of a night at a bar. To you, the cost is worth it since it will actually help you get what you want. Join Now!
Need one-on-one coaching? Contact
Dating Coach
HogWild for help!
Latest HogWild Dating Advice


Click here to Get Greater Dating Confidence + Increase your Relationship Skills

Become a paid member and you get INSTANT access to over 500 dating advice videos that will help you answer such questions as...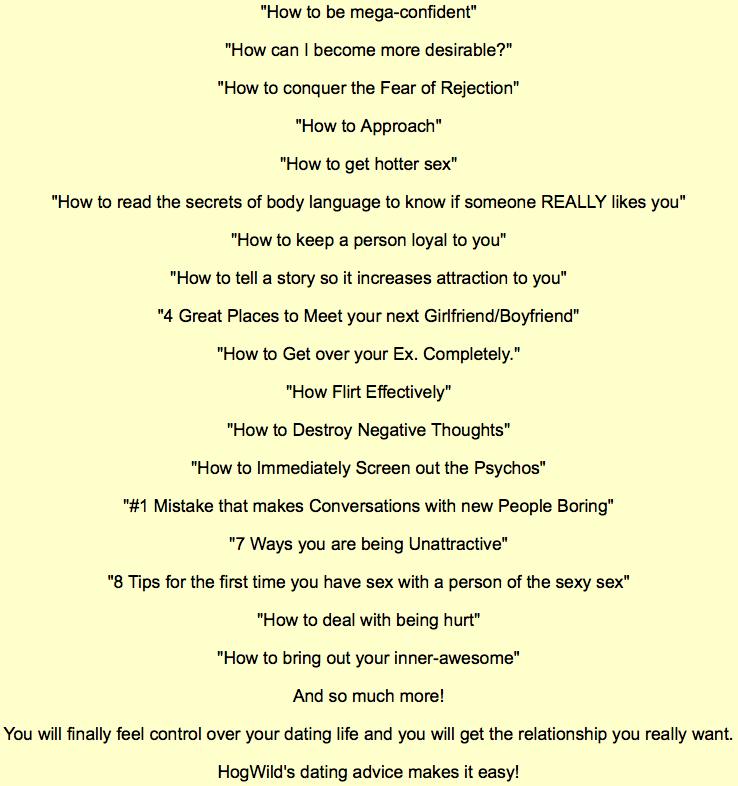 Become a member and get INSTANT access to the videos that will change your love life forever!
***






This article is for people who need help with:
how to save your marriage
how to save marriage
can I save my marriage
stop divorce
how to save relationship
improve marriage
save your marriage
troubled marriage
improve relationship
how to improve marriage
how to stay married
how to keep husband happy
how to keep wife happy
how to improve relationship
marriage advice
relationship advice
how to have a happy marriage
how to have a happy relationship
marriage tips
improve marriage
improve relationship
recipe for a happy marriage
improving marriage
marriage advice
ways to improve your marriage
happy marriage tips
ways to improve marriage
successful marriage tips
help me save my marriage