How to Apologize: I lied to my boyfriend and faked my orgasms
by me, HogWild
H in San Francisco writes...
Hey Hog,
I love your personality and the way you say it straight. And I need your directness right about now.
Somehow the subject came up about women faking orgasms aaaaaand... I admitted to my boyfriend that I sometimes do.
Stupid me. Well he totally lost all the color in his face. He was stunned and hurt. And now he's angry. It has even hurt his performance in bed. Really, I have no complaints. Our sex life had been great. It's just sometimes it wasn't going to happen for me and I didn't want to hurt his feelings. So I faked it!
I really don't see what's the big deal. A lot of women fake it on occasion.
I tried apologizing but it's not helping. What can I do to make him feel better?
- H in San Francisco
You lied to him. It's that simple. You deceived him.
HIM: I'm pumping you with my hard romance rod!
YOU (faking): Oh yes. I feel a notable increase in my sexual excitement leading to pulsating contractions in my hoo-ha.
HIM: Huh?
YOU (faking): I'm experiencing an orgasm. Oh, it's soooo good. Oh yeah. Ahhh! OK. Well that was refreshing. Please exit my body now.
Like most things, it's not the action, it's the FEELINGS. If someone cheats on you, it's not only the action of them squishing body parts together with someone else, it's the feelings of betrayal, deceit, lies, breaking trust. That hurt stays a lot longer.
You deceived him. You made him feel like a fool. How can he trust what you say now?
What if he told you, "Honestly, for the past year, sometimes to orgasm, I have to think about another woman."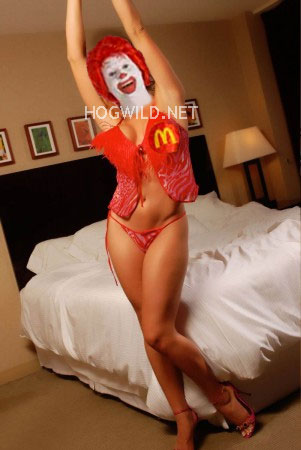 Whoa! 1 - You hope that's not true. 2- If it was true, he should keep that fact to himself until he dies whether by natural causes or by your hands squeezing the very life from his throat!
Apologize. Explain the REASON why you lied. Make him understand it was nothing personal about him. It was you trying to make things easier and it was a bad decision. And... you promise it will never happen again.
From now on, if you aren't going to orgasm, you will simply tell him, "Sweetheart, you're a big stud muffin but today it's not going to happen. Please finish and dismount."
NOTE TO WOMEN: It's better to call your man a stud muffin than a gluten-free raspberry muffin.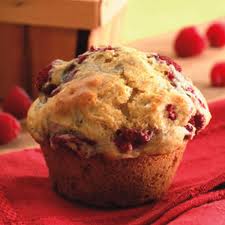 You lied because you thought he wouldn't respect your feelings. That he would try harder because he wants to please you -- and that's something you love about him -- but in this case -- it has nothing to do with him. You took the easy way out and ironically, you disrespected HIS feelings. Tell him you're sorry. But you have to do more!
Tell him that he CAN trust you and that it was a mistake. We all make mistakes. Can he forgive you? He surely makes mistakes too and you have always forgiven him.
Here is exactly what to say to him...
This is taken from my Premium Members section where I post my new videos.
Here are some more tips, but only Premium Members get the entire video + access to over 500 full dating and relationship videos in the Video Vault!
- Most people soften up when they realize that you didn't INTEND to hurt them. It still stings but it starts to ease.
- The key to getting his full forgiveness and move on is for you to make him feel like...
Only Premium Members have access to this Video!
1 - Learn more about the Premium Membership
or
2 - You realize you've been making the same mistakes or not knowing what to say or do all these years! You can get a one-month subscription for the price of a night at a bar. To you, the cost is worth it since it will actually help you get what you want. Join Now!
Need one-on-one coaching? Contact
Dating Coach
HogWild for help!
Latest HogWild Dating Advice


Click here to Get Greater Dating Confidence + Increase your Relationship Skills

Become a paid member and you get INSTANT access to over 500 dating advice videos that will help you answer such questions as...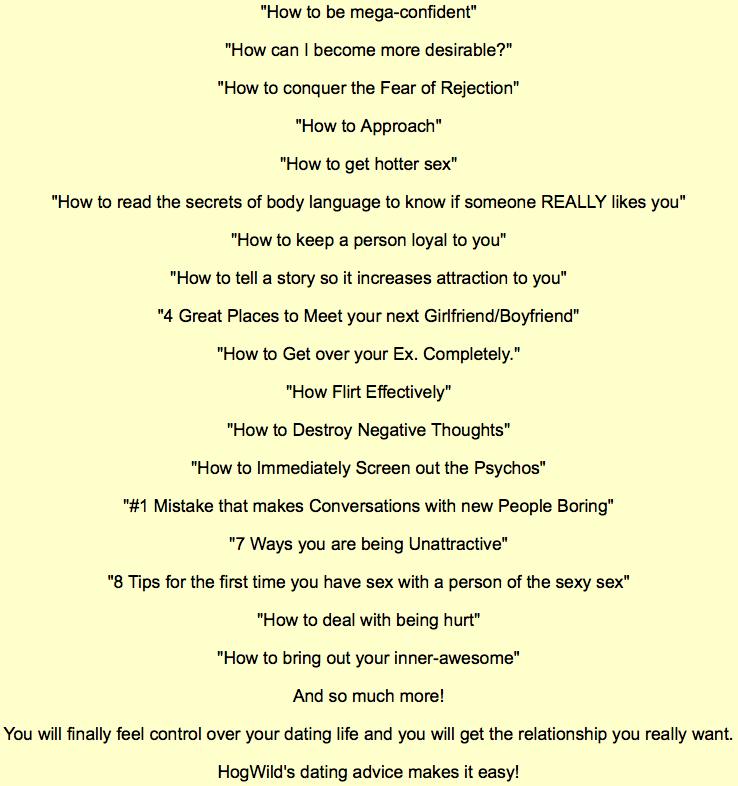 Become a member and get INSTANT access to the videos that will change your love life forever!
***






This article is for people who need help with:
how to apologize
lied to my boyfriend
lied to my husband
how to apologise