How to be Charming (Give them a Nickname)
by me, HogWild
In video 686 we talked about 10 different ways to be Charming. And being charming can make you more attractive! Here's more detail about a super easy way: Give the person you like a nickname!
NERD BOY: A girl once gave ME a nickname! And here I thought it meant she DIDN'T like me! Her nickname for me was Dave. That's not my name but I guess she liked to call me that! And sometimes she would call me George. Or Tom. Gosh she had so MANY nicknames for me she must have been in love!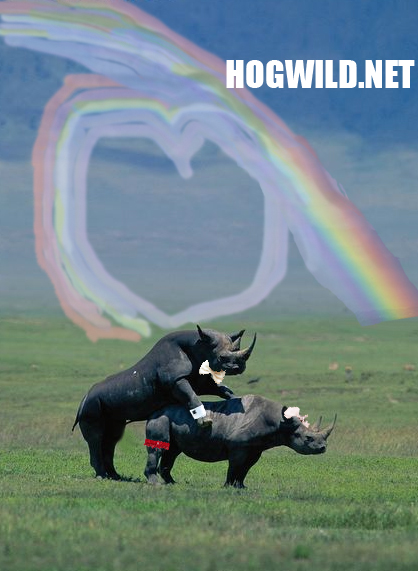 Remember, if you're being the bad boy type, you don't want to be charming, unless you're in trouble and need to win her back!
OK, so this works for guys or girls. Give the person you like a FLATTERING nickname. Don't make it lame! It has to make them feel special and be unlike any other nickname they already have.
Do NOT make their nickname based on anything lame such as...
- their ethnicity
- their place of birth
- a body part (if it's a girl)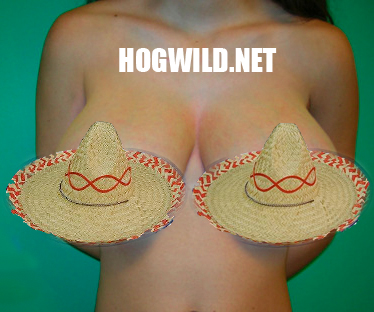 Guys love to be called Mr. Big Package! haha
Really, don't make it based on some physical attribute they didn't work to achieve like their height, eye color and so on.
- some variation of their name because their friends probably already do this.
You want YOUR name for them to be SPECIAL and different. Something only YOU call them.
Here are some charming examples from real life...
This is taken from my Premium Members section where I post my new videos.
Here are some more tips, but only Premium Members get the entire video + access to over 500 full dating and relationship videos in the Video Vault!
- Try to make your nickname something about them that's special and unique so they FEEL special and unique when you use that name.
- This nickname is a way of flirting. Guys, when you give a girl a nickname it shows a lot of confidence. You're taking a risk that she won't like it. If she doesn't, OK, think of a new one!
- A nickname is like a recurring compliment. It should be in good fun and here is the key: it must...
Only Premium Members have access to this Video!
1 - Learn more about the Premium Membership
or
2 - You realize you've been making the same mistakes or not knowing what to say or do all these years! You can get a one-month subscription for the price of a night at a bar. To you, the cost is worth it since it will actually help you get what you want. Join Now!
Need one-on-one coaching? Contact
Dating Coach
HogWild for help!
Latest HogWild Dating Advice


Click here to Get Greater Dating Confidence + Increase your Relationship Skills

Become a paid member and you get INSTANT access to over 500 dating advice videos that will help you answer such questions as...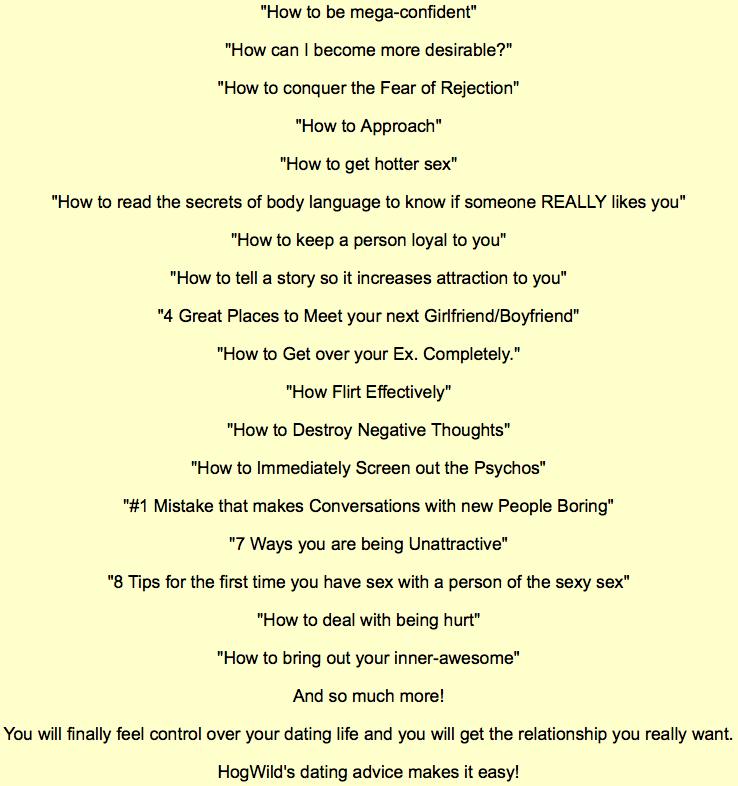 Become a member and get INSTANT access to the videos that will change your love life forever!
***






This article is for people who need help with:
How to be Charming
how to charm a girl
how to charm a guy
how to charm a person
how to be popular