How to Flirt with Girls or Guys You've Met for the First Time
by me, HogWild
Hey Hog,
I'm having trouble flirting with girls that I just meet or have recently met.
There is one really cute girl at work who just appears to be a great match with me and I want to find out more about her. I believe I'm just bad at socializing with new people in general, not just girls, because I'm uncomfortable.
I flirt wonderfully and socialize very well with people I've known for a long time, but how can I skip that whole bogus step? How can I become more comfortable and have a stronger personality around strangers?
- E in the USA
YOU: Hello Sir and/or Madam. May I have permission to speak with you in a casual and amiable manner?
HINT: Don't refer to new people as Sir and/or Madam. Sure it covers all the possibilities: male, female, hermaphrodite. But make your best guess and go from there!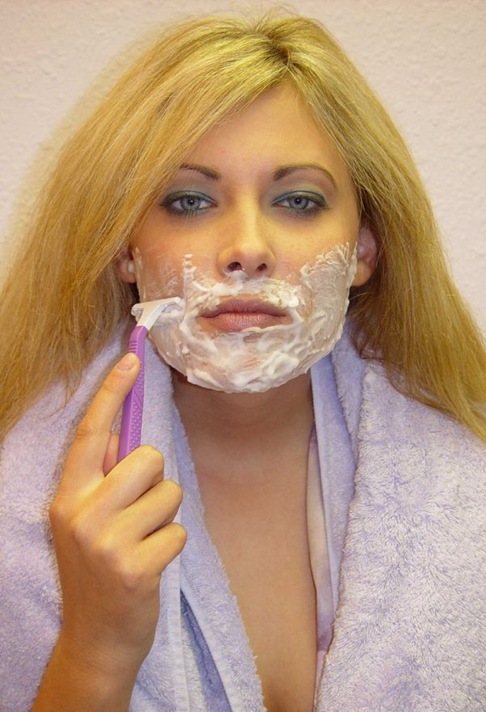 Let's start again, "Hello kind lady with the powerful chin and what looks to be sideburns."
BREAKING NEWS: This just in... if you're unsure of a person's gender, perhaps you're not attracted to them and should not be flirting. That is, unless you're a gambler. This has been a special report.
With people you already know you ALLOW yourself to be the "real" you. Why? Perhaps because you feel accepted already. Or you know they won't "reject" you.
With new people, you (like most humans) feel you need "permission" to act your regular ol' crazy charming self. You pull back because you don't want to make a bad impression. And sometimes that's warranted. But a lot of times, pulling back makes you boring. We sometimes think it's better to be boring than too "out there."
Although some people are the opposite.
HI! HELLO! COMO ESTAS! GREETINGS! I GET VERY EXCITED AROUND NEW PEOPLE! IT'S LIKE MY BRAIN ACCIDENTALLY PRESSED THE CAPS LOCK BUTTON!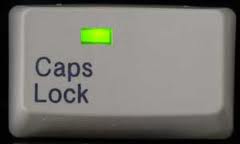 I HAVE NEW SHOES! LOOK AT THEM! LAST MONTH I CHANGED A LIGHT BULB BY MYSELF AND IT GAVE ME GREAT SATISFACTION!
With new girls, act like you are ALREADY friends. Ask questions and interact as if you've known them your entire life. That's the attitude to take. Assume she's cool enough to want to meet someone awesome like you. If not, to heck with her! Be familiar and casual with her to start.
You are on her level. You're trying to see if she's cool enough to hang out with you.
Really, act as if she's already your friend. This will be communicated through your relaxed posture, body language, tone of voice, and choice of topics.
For example, with this mindset you will never start out by asking a new girl, "So do you live around here?" With this mindset, you will never be tight in the face. You'll be joking around and loose.
If she has won you over before you know much about her, then you've already lost. You're too easy. Girls want to feel special. Being "in love" with a girl based on her looks means you are not discerning. Raise your standards. Good looking is step one. Now what does she have going on for her? Find out what's cool about her!
The key is to separate your self-worth from the reactions you get. The way to do that is by...
This is taken from my Premium Members section where I post my new videos.
Here are some more tips, but only Premium Members get the entire video + access to over 500 full dating and relationship videos in the Video Vault!
- Check out these two videos as they relate: 466: How to Stop Choking Under Pressure and video 341: Conquering the Fear of Rejection.
- Since she's like a friend you've known for a while, you can touch her arm, make eye contact, smile, laugh, goof around with her and exchange stories! Relax! Flirting is fun. Overwhelmingly, if you're a good flirt and a good natured person then you can advance to...
Only Premium Members have access to this Video!
1 - Learn more about the Premium Membership
or
2 - You realize you've been making the same mistakes or not knowing what to say or do all these years! You can get a one-month subscription for the price of a night at a bar. To you, the cost is worth it since it will actually help you get what you want. Join Now!
Need one-on-one coaching? Contact
Dating Coach
HogWild for help!
Latest HogWild Dating Advice


Click here to Get Greater Dating Confidence + Increase your Relationship Skills

Become a paid member and you get INSTANT access to over 500 dating advice videos that will help you answer such questions as...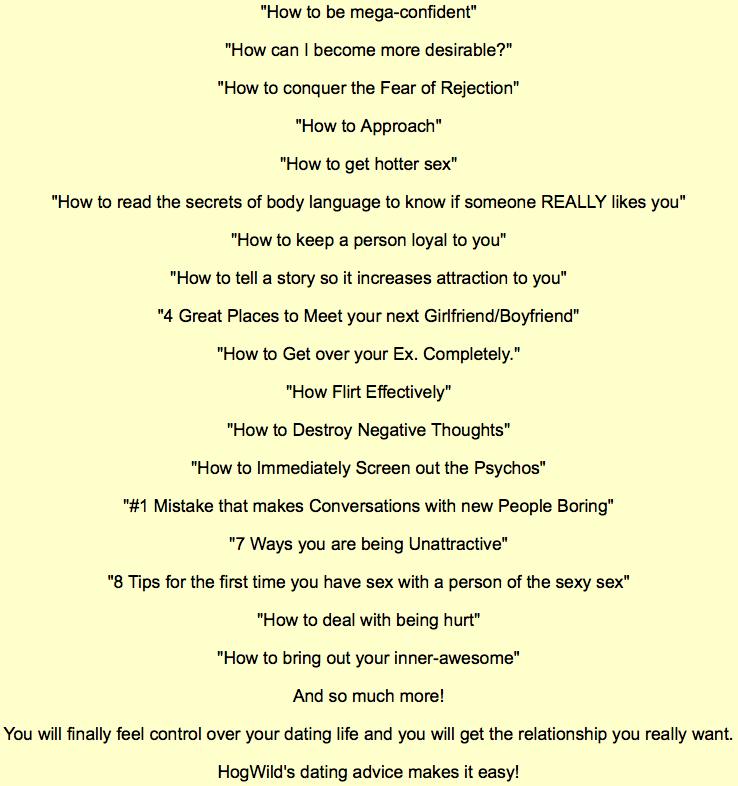 Become a member and get INSTANT access to the videos that will change your love life forever!
***






This article is for people who need help with:
how do you flirt
how to flirt on text
flirt on text
flirt on sms
how to flirt
how to flirt with guy
how to flirt with girl