How to Avoid the Friend Zone
by me, HogWild
J in Chicago writes...
Hey Hog,
You've always given me good dating advice and I really appreciate it.
Lately, I'm really down on myself because I'm not getting the result I want which is having a trusting relationship with the girl of my choice.
I'm 29 years old, I'm an accountant and I have a decent job yet for some reason that I cannot quite put my finger on, I keep messing things up with women that initially show some interest in me and they put me in the friend zone.
I don't know what it is, am I picking the wrong women? Do I not have enough love for myself and lead myself into failures?
Like you say, I have identified a pattern: the girl is initially attracted to me and friendly and then I do something and weird her out thereby losing the opportunity to further attract her to me. IT'S ALWAYS THE SAME THING. I really want to end this painful cycle.
I have this friend and I think she's physically attractive. She has shown interest in the past and lately she has been not very responsive. I see her often because we're in the same congregation and apartment complex.
I want a relationship with her so after some small talk while texting, I told her, "You know I have to tell you that I think youre a special person and I like your friendship a lot. But I would like you to be my girlfriend someday. And it's ok, I don't by any means think that you feel the same way but that's what I think. Either way one thing is for sure you count on me to be your friend."
She never texted back anything. My plan with this text was to just put it out there and continue to show her interest and attention while being manly, being there for her and then bring it up again and try to take it to the next level.
I couldn't sleep all night just thinking and wondering if will ever find a girl to share my life with.
- J in Chicago
You won't. But you won't live alone. You'll have all your cats!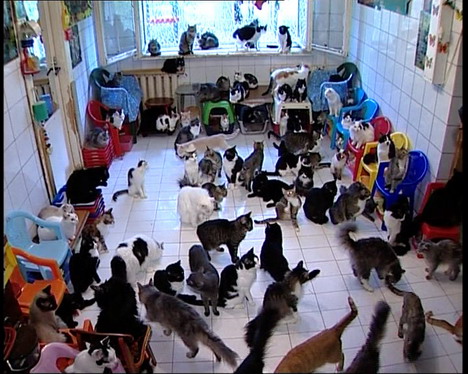 Cats in hats! Kitties in mitties! Your home will be a shrine to the feline! Who needs human companionship when you've got cats!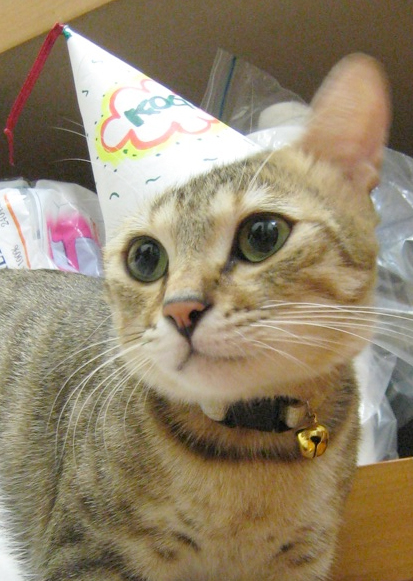 Unlike an annoying HUMAN, a cat doesn't complain when dinner is from a can. And a cat doesn't get mad when you cuddle other cats. And a cat never fakes her meow!
First of all, I KNOW you can be successful with human women and get that one special girl for a relationship. How do I know this? Because you are articulate, intelligent, introspective and you have a good sense of humor!
That said, you really need to make some adjustments. Little tweaks can go a long way.
#1 Stop being friends first. Get a girl interested first.
If you come at a girl trying to be all friendly, then she will become your friend. Come at her like a man who is assessing her worthiness. Come at her like you are already good with your personal situation.
Most people don't want to jump on a sinking ship! They want to join the party cruise! So are you a yacht, a speed boat, or a sad little row boat with just one oar and you're paddling in circles looking all confused? No! Invite a pretty girl aboard your big sexy ship! Just make sure you wear life jackets!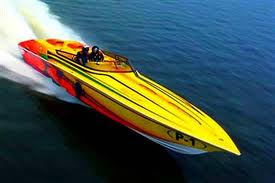 HER: It's sure is nice on your ship. Wowee, you have a lot of cats.
YOU: Yes, and they're wearing miniature scuba gear. They like the fresh fish.
HER: I love a man who takes care of animals and has his own boat.
YOU: I also own other things. Like socks and lamps. Lamps, baby.
HER: OMG. That's hot.
Show her that you are already confident and independent. Now if she's worthy, you will let her onto your life's ride. Talk with her like you're trying to figure out if she's cool.
The opposite would be trying hard to find things in common, trying hard to impress her, liking her the second she shows interest in you, and accepting her as girlfriend material before you really know anything about her.
Let her prove herself to you. Just don't take it too far!
YOU: OK, so if you want to be my girlfriend, you have 3 minutes to solve that riddle. While jumping topless on this trampoline and successfully inserting contact lenses.
And what have you DONE to show your awesomeness to her?
"Being there" is not enough! Yes, it's nice to get an attendance award but you want to raise her vaginal humidity for you! haha Yes, girls are sexual! They are romantic! They want a man who excites them AND can be a good friend. If you don't excite her, then you're just a friend.
If you're just there and have some stuff in common, you're just that little green garnish on the side of the dinner plate. Sure, you're nice but she can enjoy the meal without you! Where's your spice! Show her your meat and potatoes! haha
With your ACTIONS, show her these 10 powerful male character traits...
This is taken from my Premium Members section where I post my new videos.
Here are some more tips, but only Premium Members get the entire video + access to over 500 full dating and relationship videos in the Video Vault!
- Strong men take what they want. Your actions are timid. Douche bags hurt others to get what they want. Strong men do it with honor and bravery.
If a move is really easy to do or requires zero risk, it's not going to be attractive. Reach inside your underwear and feel your balls! Use them! Girls love a man with big balls! I mean, not literally. It's not all that attractive if your balls are so droopy that if you were to walk naked on the beach, your scrotum would erase your footprints. Ewwww! HAHA :)
- Here is exactly what many guys do that will "weird out" a girl they like...
Only Premium Members have access to this Video!
1 - Learn more about the Premium Membership
or
2 - You realize you've been making the same mistakes or not knowing what to say or do all these years! You can get a one-month subscription for the price of a night at a bar. To you, the cost is worth it since it will actually help you get what you want. Join Now!
Need one-on-one coaching? Contact
Dating Coach
HogWild for help!
Latest HogWild Dating Advice


Click here to Get Greater Dating Confidence + Increase your Relationship Skills

Become a paid member and you get INSTANT access to over 500 dating advice videos that will help you answer such questions as...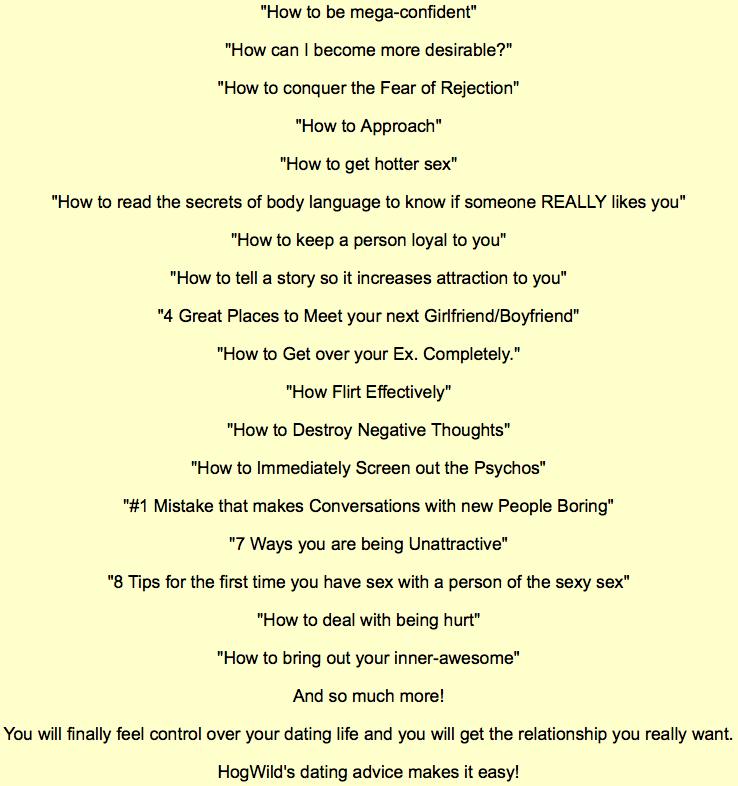 Become a member and get INSTANT access to the videos that will change your love life forever!
***






This article is for people who need help with:
how to avoid friend zone
why don't girls like me