How to be Charming: Be Sincere (Don't be Fake!)
by me, HogWild
In video 686 we talked about 10 ways how to be charming. Here's more details on how to become more attractive by being sincere. Because too often people think they can gain favor by being fake.
OBNOXIOUS GIRL: Not me! I keep it real! Except for my breasts. And hair. And fingernails. And my eyelashes, butt-cheeks, smile, and personality around wealthy doctors. What. Ever. The important things about me are REAL! Meaning my designer hand bags and shoes! Suck it, you toothless whores!
Does being fake work? If you're good at lying it does. But this is for the short-term only because no one can keep up the façade forever. If you do, then you've changed your reality so this fake version of you might as well be the real you and the only one you've fooled is yourself!
Most people can tell when you're being sincere or just pretending so you can get what you want.
Just like when you were 10 years old.
YOU: But MOMMY, I really NEED this new video game system.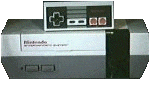 All the other kids have it and I told everyone that you're the coolest mommy and the prettiest and smartest. So, it's really important that I have it or else I might lose all my friends. And then I won't get a good job because having friends is really important on your college application. So pleeeeeeeeeease. You're so pretty and smart!
The way to be charming is not to fake your feelings but to honestly choose something that you can be sincere about.
If a girl is wearing a hideous top but cute shoes, I won't mention her top but I will definitely compliment her choice of footwear.
For example:
ME: I like your gold colored sandals! Wow! You're like an Egyptian Goddess! Very cool.
HER: Thank you! What do you think of this top?
ME: What now?
No, if a girl asks me a direct question, I'll answer her directly. It shows balls and it lets her know that I'm evaluating her. Not in a bad way, just that I'm not gonna kiss her ass.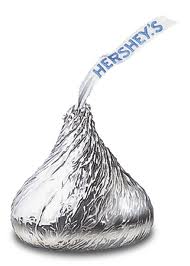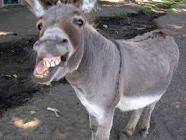 Here's how to do that...
This is taken from my Premium Members section where I post my new videos.
Here are some more tips, but only Premium Members get the entire video + access to over 500 full dating and relationship videos in the Video Vault!
- The girl or guy you like will probably ask their friends what they think of you. It helps if they endorse you rather than call you a fake douche bag.
- When you're being charming, you FIND out what is cool about this person or what you respect and you tell them. Go past the obvious. Here's how...
Only Premium Members have access to this Video!
1 - Learn more about the Premium Membership
or
2 - You realize you've been making the same mistakes or not knowing what to say or do all these years! You can get a one-month subscription for the price of a night at a bar. To you, the cost is worth it since it will actually help you get what you want. Join Now!
Need one-on-one coaching? Contact
Dating Coach
HogWild for help!
Latest HogWild Dating Advice


Click here to Get Greater Dating Confidence + Increase your Relationship Skills

Become a paid member and you get INSTANT access to over 500 dating advice videos that will help you answer such questions as...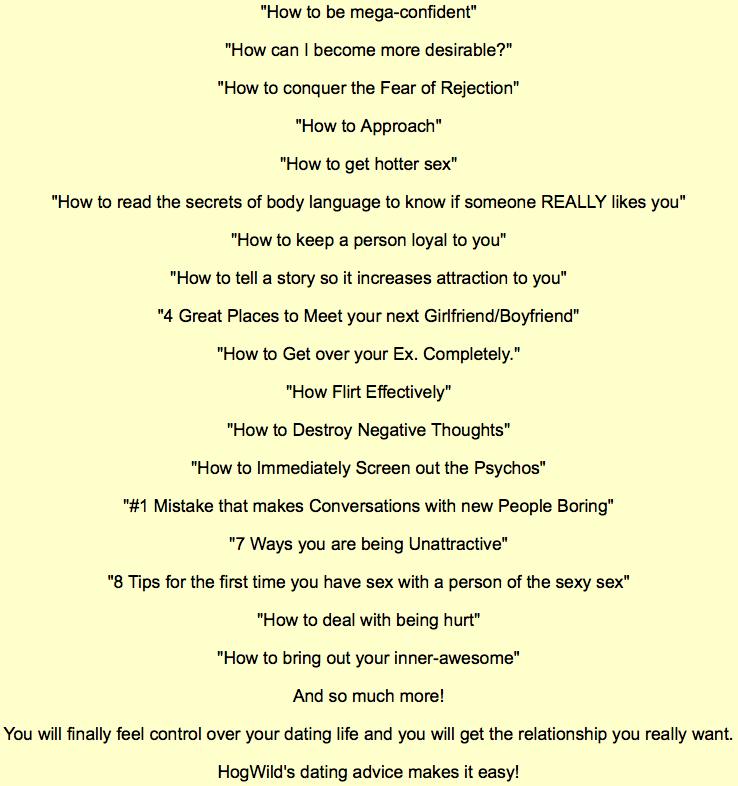 Become a member and get INSTANT access to the videos that will change your love life forever!
***






This article is for people who need help with:
How to be Charming
how to charm a girl
how to charm a guy
how to charm a person
how to be popular