Dating Advice: How to date a single mom. Should you?
by me, HogWild
I in Detroit writes...
Hi Hog!
You have great dating advice and I want your help! I've known this girl for about 5 months. She's awesome, adorable and I can't get enough of her!
HOG'S NOTE: Ya know, back in the Bronx there was a girl I couldn't get enough of. Jennifer Mazzetti-Schwartz. I remember the amazing smell of her hair, spray. Oh so much hair spray back then. She had a wall of bangs that was as hard as the concrete sidewalks. Except it didn't have bubble gum stuck to it. Well, there was ONE time because she got in a cat fight with Christina Colletti-Rosenbaum. Man, they went AT it! False eyelashes and fingernails flying everywhere! And they even swore not to attend each other's Bat Mitzvahs!
I've never had a girlfriend and I'm 19 in college. Sadly, she has a kid. I've been so confused about this part I don't know what to do.
I mean I like her a lot and she tells me she likes me too but I've kept her on a cliff for too long. I'm trying to look past that she has a kid (she's 17 by the way) so should I tell her how I truly feel and just move on?
It sucks because I've never had this feeling for a girl and I want to love her but she just has to have a kid.
Everything about her is what I've been waiting for! But everytime I think of her child that isn't mine it's like a wall. It just tears me apart inside.
- I in Detroit
Yeah, totally tell her your honest and self-serving feelings.
YOU: Hey, I REALLY like you. I like everything about you. Except for that baby in your arms. You know, the one you would die for. The baby you love with all your heart, who you carried for 9 months inside of you, sharing breaths and blood, I don't like it. But besides that, you're cool.
HER: <crying> I really like everything about YOU, except that little part of you that you've raised to be a BIG FAT JERK! GET OUT OF MY SIGHT BEFORE I SHOOT A CROSSBROW THROUGH YOUR FACE!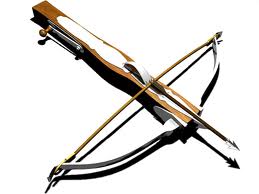 A NOTE TO EVERYBODY: This is not just about a baby. If you want to be with someone, you must ACCEPT what this other person loves. Not deal with it. Accept it. If you can, embrace it. As long as your girlfriend or boyfriend treats you well, then they have enough for love for both. Don't compete with their other love. That's stupid. A loving person has enough love in their heart for all their loves.
For you to love her, you must not see that child as her "mistake" or a reminder that she was with someone else. You must see that child as an opportunity to show how much you can love. You must be ready to help take care of that child because it's part of her.
That said, you'd be entering a very complicated situation because she's probably involved with the child's father. Plus, all the responsibilities this girl has, you would now have to help.
COMPLICATED RELATIONSHIPS
- when you love someone who is still in touch with their ex because they have a baby
- when you're dating your pet
- when you're in love with your first cousin but know you can't be together because they're in prison
REDNECK GUY: Yee-ha! That happened to me one time, on multiple occasions! Yeeee-imprisoned-cousin-lovin'!
NOTE TO THOSE WHO DRESS UP THEIR LITTLE DOG AND TAKE IT EVERYWHERE AND SNUGGLE WITH IT IN BED AT NIGHT: You are dating your pet.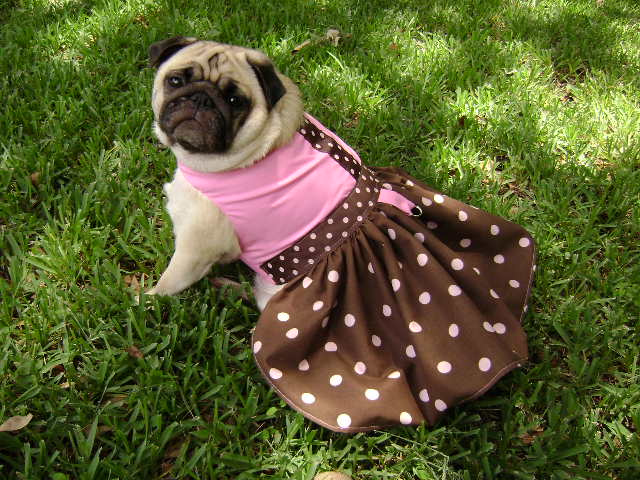 You can be in a relationship with her and tell her you want to take it very slowly because this is all new to you and you don't want to hurt her. She may or may not agree to this.
From the outside, it's easy to say, no. Go for someone else with less complications. But you're writing to me because you care for her.
You don't "look past" the kid. You accept her situation. All of it. Or don't do it.
Real love comes when you...
This is taken from my Premium Members section where I post my new videos.
Here are some more tips, but only Premium Members get the entire video + access to over 500 full dating and relationship videos in the Video Vault!
- She has a past. She is not a virgin. She has a child. To love her, you must love ALL of her.
- You must accept all of her. Her past cannot change but what YOU can do is...
Only Premium Members have access to this Video!
1 - Learn more about the Premium Membership
or
2 - You realize Life is Short, get the relationship you deserve and Join Now!
Need one-on-one coaching? Contact
Dating Coach
HogWild for help!
Latest HogWild Dating Advice


Click here to Get Greater Dating Confidence + Increase your Relationship Skills
"The most important part of any relationship... is choosing the right person... in the first place." - HogWild
With your Premium Membership, I'll show you WHY that is true... and HOW to choose the right person for you.
HogWild's dating advice and comedy has been viewed by over 2 million people on YouTube. They have written thousands of positive comments thanking him for his coaching.
He has won awards for his outstanding teaching abilities and stand-up comedy and has been featured on PBS, Mad Magazine, Clear Channel Radio and more!
He has premium members learning from his dating advice from all over the globe including the United States, United Kingdom, Germany, Denmark, Ireland, Egypt, Mexico, Australia, and Canada. Yes, even Canada! :)
Become a paid member and you get INSTANT access to over 500 dating advice videos that will help you answer such questions as...
"How to be mega-confident"
"How can I become more desirable?"
"How to conquer the Fear of Rejection"
"How to Approach"
"How to get hotter sex"
"How to read the secrets of body language to know if someone REALLY likes you"
"How to keep a person loyal to you"
"How to tell a story so it increases attraction to you"
"4 Great Places to Meet your next Girlfriend/Boyfriend"
"How to Get over your Ex. Completely."
"How Flirt Effectively"
"How to Destroy Negative Thoughts"
"How to Immediately Screen out the Psychos"
"#1 Mistake that makes Conversations with new People Boring"
"7 Ways you are being Unattractive"
"8 Tips for the first time you have sex with a person of the sexy sex"
"How to deal with being hurt"
"How to bring out your inner-awesome"
And so much more!
You will finally feel control over your dating life and you will get the relationship you really want.
HogWild's dating advice makes it easy!
Become a member and get INSTANT access to the videos that will change your love life forever!
***
This article is for people who need help with:
dating a single parent
dating single mothers
dating a single mom
dating a woman with a child
how to date a single mom