HogWild!HipHop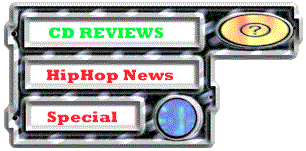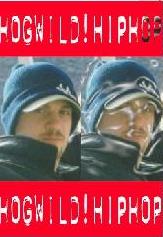 HOGWILD.NET's DJ FLIP is at ATLANTIS in Staten Island every Friday Night, layin' down the Hip-Hop Flava. For reduced Admission, email DJ FLIP!
CD REVIEWS
Trick Daddy - America
Do you like Trick Daddy? Me neither. I didn't really care for that song Nann,
or that other one he did with that big butt girl Trina. However, his new song
feat. Society is off the wall. It's called America. It's a slower song than
his other songs. He talks about how in this country you're supposed to be
free and have rights. But in this America blacks aren't treated right. You
have to check it out for yourself. -- DJ FLIP
Grab the New DJ Flip Mix Tape Yawl! Over 20 bangin' Tracks of real Hip-Hop Mix Flava! Get that raw NYC scratch-it-up, put it in a blender and drink it down chunky stuff! Email DJ Flip for the info!
K-Ci and JoJo - Crazy
They've done it again. K-Ci and JoJo. Not only can they sing but they
can...sing! Yeah! You have to check out their new song: Crazy. If you don't,
I promise, you'll be missing out. This is going to be another major hit
you'll start hearing at all the weddings you go to. Promise. --DJ Flip
L.L. Cool J - G.O.A.T.
Lets start with my man LL Cool J. Back in the day when I was a younger
buck I had this relationship with LL. He would make hot songs and I would be
a dedicated fan. We've had our good times. I'm Bad the album, Walking with
the Panther, you know. And we've had our bad times. 14 Shots to the Dome and
now this one G.O.A.T. His latest album just has me tired. Tired of the
consistently bad tracks. I'm sorry, I used to love LL but for now we are
separating. --DJ Flip
* Play the Eminem Screwface Game *
Sisqo- Unleash The Dragon

Sisqo, the lead singer from Dru Hill, is out solo with his own album. Sisqo
has been hittin' the charts with his first release Got To Get It. And his next
hot single the Thong Song. He makes a good choice to do this solo album.
Sisqo definitely blessess us with lots of hot tracks. From his incredible
voice to his catchy chorus'. Even though some of his lyrics are weak, the
album is extremely hot. --DJ Flip
Beastie Boys-
The Sounds of Science
Now this is a nice compilation. You've got a Double Disk Set of the Beastie Boys
at their best. Follow the Beasties as they Rap, scream Hardcore, and chill-out
on that ill Buddha groove stuff they do. The CD's include songs you probably
haven't heard yet and the new track, "Alive". As they say in the song, they're
"takin' doo-doo rhymes to brand new height." The Beastie Boys are all about throwin'
a Ruckus and gettin' you hyped. The Discs include those classics like Sabotage,
Pass the Mic, So What'cha Want, Intergalactic, and Fight for Your Right. And if
you don't laugh as Bizmarkie sings "Benny and the Jets" you must have sat
on your grapes . Plus the hottest thing about the set is the 78 page
booklet that comes with it. The glossy booklet includes pictures and even explanations
of the songs! Adam, Adam, and Mike explain how they got started, who inspired them,
and why and how they made each song. And for the price, just $17.99 at Amazon, this
is a must-have for any real Beastie Boys fan.--HogWild
* Remember, when you buy it by first clicking through HOGWILD.NET, email your e-receipt
to HogWild for a chance to win a FREE comedy download!
---
---
The Lox- Wild Out
Ok, so Puff Daddy is good at finding talent. However, he's not good at
keeping them, now that The Lox is with Ruff Ryders. The Lox is my favorite
group out right now. They get me all hype when I listen to their lyrics and
make me bounce with their beats. But, the lyrics are most important. You
can understand every word they say and they make you say "true, true".
Thats the way I feel. Why don't you check it out for yourself. This song is
out now, album out Jan.11. Don't miss out. --DJ Flip
Grab the New DJ Flip Mix Tape Yawl! Over 20 bangin' Tracks of real Hip-Hop Mix Flava! Get that raw NYC scratch-it-up, put it in a blender and drink it down chunky stuff! Email DJ Flip for the info!
Jay-Z ft. Beanie Sigel and Amil- Do it Again(Put Ya Hands Up)
This song has a catchy beginning, but that's about it. The beat is average
and Jay-Z doesn't do that great of a job. The same old lyrics that you get
bored of. I wouldn't recommend this song mainly because the other two rhyming
on this track rhyme too much. I thought this was Jay-Z's single. But, not to
worry his album drops Dec. 28.--DJ Flip
Black Rob- Whoa
Whoa is right. What the hell is going on here? I thought Puff Daddy knew
how to find talent. The only talent here is the beat. You could definitely get
a crowd moving with this song. But don't listen to Black Rob he's horrible. --DJ Flip
Listen to the latest edition of Habib the Homeboy Cabdriver Habib does Missy
---
---
Puff Daddy ft. Lil' Kim & Mario Winans-

Satisfy You(Remix)
Well, if you are a fan of mine ( I know you're out there) you should
know what I'm going to say. Puff could always make a song to dance to and
always make his fans happy, but, like always, his rhyming skills are
questionable. Question being: Doesn't he know he can't rhyme? Satisfy You the remix is better
than the original only because Lil' Kim spices up the song. That's it. --DJ Flip
Kurupt- Tha Streetz iz a Mutha
The Dawg Pound is back. You remember those guys who rhymed with Snoop.
Ok, so only one guy was a new album. But, it's not that bad if you like the
west coast style. I however only can tolerate a little west coast. And this
album isn't that bad. Kurupt is solo in most of his songs which I prefer.
Because if you come out solo, why do all these rappers have a million heads
rhyming with them. Right? Anyway, Kurupt shows some rhyming skills on his
album and definitely represents the west coast.--DJ Flip
BUY IT! Click here, then buy it, to be eligible to Win FREE CD's, Comedy Downloads, are more!
Akinyele- Aktapuss(album)
Akinyele is back with his nasty as he wants to be lyrics. If you heard
his new song Take a Lick you'll know what i'm talking about. On the album is
his old song Put it in Your Mouth, I guess just in case you don't like the
album you could listen to that song over and over. I know that's what I do,
because that's his best song. All the other songs are just average. However
if you like porno type lyrics then go get it.--DJ Flip
LISTEN TO SAMPLES AND BUY IT Click here, then buy it, to be eligible to Win FREE CD's, Comedy Downloads, are more!
---
---
Akinyele- Take a Lick
This is the funniest song out this year. Akinyele who is known for his nasty
lyrics really out does himself again. If you don't remember him, he's the one
who did "Put It In Your Mouth" and "Love Me For Free". But, this song is
better than both. This track is about how he wants this girl to go down on
him and she dosen't want to. If that dosen't sound interesting to you then
you're gay. However, if you are gay then check it out anyway. It's funny and
true.--DJ Flip
Drag-on- Split These Bars
We all know Drag-on from Ruff Ryders. Now he goes solo with his first single.
The beat has a Ruff Ryders taste to it. And Drag-on shows us more of his
skills. Definitely a hot track that everyone should check out.--DJ Flip
Ol' Dirty Bastard- Nigga Please
Nigga Please is right. Thats what people said when they heard the first
album. Now he has another. I guess you might like him if you like that
yelling-in-your-ear type of music. And the music you listen to while taking a
long hard, hurts your ass type of doody. But, if you like that poop then hey,
who the hell am I to say. I, however, hate those types of crunchy caramels. They hurt my
bottom and they're a pain to wipe because it hurts so much . . . Anyway... I
didn't find this album pleasing at all. Two decent tracks. I Got Your Money
and that joint with Chris Rock. Besides those two the album is weak. --DJ Flip
Nostradamuis- Nas (single)
Taken from the upcoming album Nostradamuis. (Which is in stores Nov. 23) Nas
tears apart this track. The beat is hot, the hook is catchy and the lyrics
are phat as usual. So, now we wait for the album to come out and then we'll
see if it's as hot as his last albums were.--DJ Flip
Grab the New DJ Flip Mix Tape Yawl! Over 20 bangin' Tracks of real Hip-Hop Mix Flava! Get that raw NYC scratch-it-up, put it in a blender and drink it down chunky stuff! Email DJ Flip for the info!
Group Home feat. Guru- The Legacy
You all remember Guru right? OK, OK how about Group Home then? Yeah, that's
right the guys with the funny voices. I'm just kidding, Guru is the man and
Group Home has crazy skills. And DJ Premier blesses them with a phat beat.
The track is off the wall because you can actually understand what they're
talking about and dance to it at a club! Don't you miss that? I know I do.--DJ Flip
Dr. Dre feat. Snopp Dog- Still D.R.E.
Because of their differences they had to split up. But now they're back
together again making phat ass tracks like this one. Off of Dre's label of
course. With Dre producing Snoop's songs again maybe Snoop will make a good
album finally. Because we all know that No Limit was not helping Snoop. Don't
get me wrong, No Limit is hot, but it is not Snoop's style. It was a good
choice for Snoop to get back together with Dre. Now they could make some
money again because this track is blazin.--DJ Flip
Santana- Supernatural
I don't know about you but I've never heard of this guy. Either way, his
album is slammin'. The lyrics are very good and his singing is the bomb. He
mixes R&B flavor with a Spanish type of taste to it. "Maria Maria" is a very
good example of this. Also, "Do You Like the Way?" feat. Lauryn Hill and Cee-Lo
gives it the ghetto sound too. So, if you've never heard of Santana then give
him a try. And if you have then you already have it.--DJ Flip
Grab the New DJ Flip Mix Tape Yawl! Over 20 bangin' Tracks of real Hip-Hop Mix Flava! Get that raw NYC scratch-it-up, put it in a blender and drink it down chunky stuff! Email DJ Flip for the info!
Mobb Deep feat. Nas-

It's Mine
The dark sound of Queens, with another blazin track. This one with Nas
helping out. (Not that they need the help). With their phat ass lyrics and
their dark sounding beats, Mobb Deep just seems to impress me more and more.
With the edition of Nas on this track it sounds even better. The chorus
coming from the Brandy / Monica song "The Boy Is Mine". This makes the hook
very catchy. Predicting the song to be very popular. Only problem is the
video. I can't believe it. Mobb Deep on a sunny beach with a huge white
house. It's just too colorful for them. --DJ Flip
Run DMC ft. Method Man, Kenny Cash, Mike Ransom & Jemel Simmons- Simmons
Incorporated
The pioneers of hip hop trying to make you bob your head like you used to.
But that's all you'll do. The beat is above average and so are the lyrics. The
best part of the song is Meth's part. Maybe that's why he's on the track.
Because Run DMC knows that we won't buy it because of them or the other no
named artists on this track. --DJ Flip
Jennifer Lopez- On The Six
Oh man. Jennifer Lopez. Need I say more . . . Don't worry I will. Did you
hear her song "If you had my love" that gets played on every radio station
and MTV constantl?. The song is hot but I don't know why she's singing it.
When she was on In Living Color I don't remember her singing. I could have
sworn she was a dancer. If you think she has a good voice then there's
something wrong with you. Don't play yourself you know she can't sing. And so
does MTV. That's why she didn't win any awards. They just play it because its
a good song. But it would be better if someone else sung it. It's ok if you
already bought it though. She is hot and we all know that's why you bought it.
If you don't have it though, and you want to see her half naked, what are you
waiting for?--DJ Flip
To Order Mix Tapes send Email to DJ E.L. Fudge
GFK (Ghost Face Killer) ft. Raekwon- Apollo Kids
Wu-Tang, Wu-Tang, Wu-Tang. That's right man. Either you hate them or love
them. I of course love them. And the Ghost Face Killer is back with his new
song Apollo Kids ft. Raekwon. The song is hot the beat is catchy and it's
Wu-Tang. The only problem is that he's abbrieviating his name. So, look out
for GFK. Yea!! --DJ Flip
Mariah Carey- Heartbreaker ft.Jay-Z(single)
OK, we all agree on one thing, she's banging. But that's it. Don't get me
wrong though she has an incredible voice. But it's just that her songs are
wierd. Heartbreaker (ft. Jay-Z) is the title. Now the funny thing is that no
matter how crappy her song is it still gets air time. I don't understand.
Maybe because her breasts seem to get bigger every time a new song comes out.
The main reason I don't like the song is because if
you're actually listening, all of her songs sound exactly the same. --DJ Flip
Blue Streak- Soundtrack
If you haven't heard or danced to it at a club then there is something
wrong with you. "Girls Best Friend" by Jay-Z is hotter then a porno star after
she did like fifty guys in a one hour time span. Girls Best Friend is from
the movie Blue Streak starring Martin Lawerence both out now. But hold on
there are more hot tracks you can listen to. Foxy Brown has a blazin track,
along with Tyrese and so many more. So, don't hesitate to buy this
soundtrack. All of the tracks are hot. --DJ Flip
Grab the New DJ Flip Mix Tape Yawl! Over 20 bangin' Tracks of real Hip-Hop Mix Flava! Get that raw NYC scratch-it-up, put it in a blender and drink it down chunky stuff! Email DJ Flip for the info!
Memphis Bleek-

Coming of Age
You first heard of him with Jay-Z, in a couple of tracks. Now hear him on his
new album. His first single that you heard was "Memphis Bleek is...", now hear
the rest. If you like the hardcore East coast style then you should definitely
cop this. Even though not all of the tracks are blazin, most are. Like, Stay
Alive in NYC, What You Think Of That(ft. Jay-Z) and so on. So, if you're a
Memphis Bleek fan then you should check this out. However, if you never heard
of him, it's not for you.--DJ Flip
Ruff Ryders-Vol. 1
If you don't have this album I don't know whats wrong with you. Especially,
because it has the two hottest tracks on this planet right now. Jigga My
Nigga(Jay-z) and What Ya Want(Eve ft. Nokio). If you haven't heard these yet
then you need to get out more often. The members of this group are already
known and have proved themselves. JAY-Z, The Lox, DMX, etc... Their is no
excuse for not having this album. Besides the Violator album, this is the
hottest album out.--DJ Flip
Eve-

"Gotta Man"(single)
You gots to give your props to Eve. She's blowin up already with her first
single from her debut album,"Ruff Ryders' First Lady". The song is blazzzin!
Eve definitely rips it. But, you also have to give props to Swiss Beatz, who
produced it. The album comes out Sep. 14. So for now get the single.--DJ Flip
EPMD- Out of Business
These guys are at it again. Making records that nobody wants to buy. I can't
figure out why they would make another album together. They only made one
good album. You know, the one with The Headbanger and The Crossover. Even
though that was their best album, I still don't think anyone bought it. So,
here we go again EPMD, reuni3ted, once again, trying to make some money. And
once again it won't work. There is only one phat track. Symphony 2000(feat.
Redman, Method Man and Lady Luck). And it's only Phat b/c these guests
appear. So, take my advice. Pass on the album but you may buy the single.
EPMD- (really) Out of Business.--DJ Flip
Grab the New DJ Flip Mix Tape Yawl! Over 20 bangin' Tracks of real Hip-Hop Mix Flava! Get that raw NYC scratch-it-up, put it in a blender and drink it down chunky stuff! Email DJ Flip for the info!
Violator-

The Album
If you're saving your money. Save it for this one. This album is from
Violator records, who is affilliated with Def Jam. The album feat's, Busta,
LL, Missy, Mobb Deep, Q-Tip, Noreaga, Big Pun, Flipmode Squad, Fat Joe,
Cam'ron, Mysonne, Next, Hotboys, Cormega, Cru, Beatnuts and Pa. If you heard
the song from Q-Tip- Vivrant Thing , this is where it's from. The whole album
is blazin. There are no weak tracks. So go get it..--DJ Flip
Lil' Cease-

The Wonderful World Of Cease A Leo.
The long awaited hold out from another member of the Junior Mafia. I don't
know about you but, I wasn't waiting. Did you ever hear the Junior Mafia
album? Your lucky if you didn't. The only reason they even had an album is
b/c of Biggie. After BIG died, Mase took over his spot. Mase said after his
last album is done he's finished with the rap game. I doubt if this is true
but, that's what he said on a radio interview. So, since Lil' Cease looks
like Mase and sounds like him, I guess Puffy will give him a chance. But I
doubt it will work. The only person to make it from Junior Mafia is Lil Kim.
Now if you want to check out Lil Ceases' album you might want to listen at a
friends house before you buy it. There are a couple of phat tracks. However,
if your're saving your money, don't buy it. .--DJ Flip
Submit your review of new CD's. Get it published here! Represent!
Grab the New DJ Flip Mix Tape Yawl! Over 20 bangin' Tracks of real Hip-Hop Mix Flava! Get that raw NYC scratch-it-up, put it in a blender and drink it down chunky stuff! Email DJ Flip for the info!