The 300 Millionth American was just born! Whoa!
And they say Americans are lazy! Sounds like Americans are "gettin' busy" to me!
Check out these interesting and colorful graphs: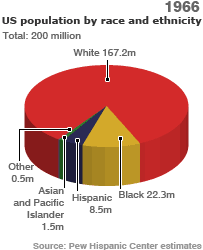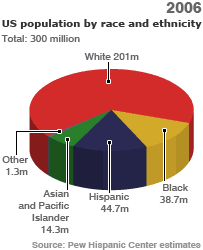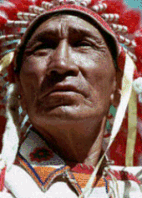 "I can put all of these peoples in ONE category... Intruder-Americans."

As you can see from those pie charts, the most obvious trend is the near tripling of the Other-American population.

This has profound implications: an Other-Americans Rights Amendment is already being introduced to Congress.

And the town of Anapra, New Mexico is the first municipality in the nation to elect a Miscellaneous-American mayor. And she's a chick, too!

1.3 Million Other-Americans include approximately:

* 100,000 Martian-Americans in Area 51
* 200,000 Transgendered-Americans
* 450,000 Domesticated-Canine-Americans registered to vote as Republicans
* 550,000 Neanderthal-Americans, mainly located in secluded mountain regions of West Virginia
* 1 Michael Jackson

Who are these "Others"? Maybe the "Other" category is comprised of people who wouldn't talk to the census-takers.... thus, America's fastest growing ethnicities:
* Not-Interested-Americans
* Get-Off-My-Lawn-Americans
* Shove-That-Clipboard-Up-Your-Honky-Ass-Americans

So the US Census Bureau break-down for the now 300 million Americans is: 67% Caucasian, 13% African-American, 15% Hispanic, 5% Asian & Pacific Islander. But some critics in the US Adult Film industry contend that these rigid racial and ethnic categories don't capture the true diversity of America, such as:

12% Spicy Latina Flava
6% Busty Asians
9% Shaved Asians
2% Backdoor Bulgarians
4% Bi-racial bi-sexuals
13% Chocolate MILFs
3% Two Wongs Make a White
2% Blacks with Giant Meat
2% Little White Treats
3% Ass-to-mouth Guatemalans
4% Half Reptilian, Half Japanese Anime C0ck Monsters
.02% P!ssing Puerto Ricans
34% Hirsute Grandmothers with Heavy Hangers
6% Barely Legal Immigrants
.000001% Busty Asian Jews Who Cook: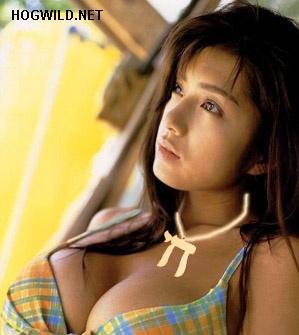 Top Sources of New Americans:

1 – Mexico
2 – China
3 - Sue Ann Jackson in Alabama

With every new wave of immigration, the newcomers can always take comfort that in just a few years they will be treated better than black people.