Bob Barker is retiring! Who will replace him? HogWild knows the PERFECT man for the job! The perfect host to bring The Price is Right to the next generation of viewers is... 50 CENT!
But Fiddy Cent is gonna put his own stamp on the show, as you will see...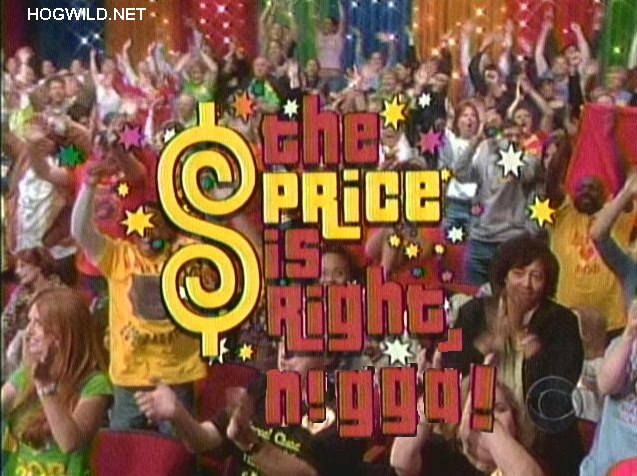 With your host... 50 Cent!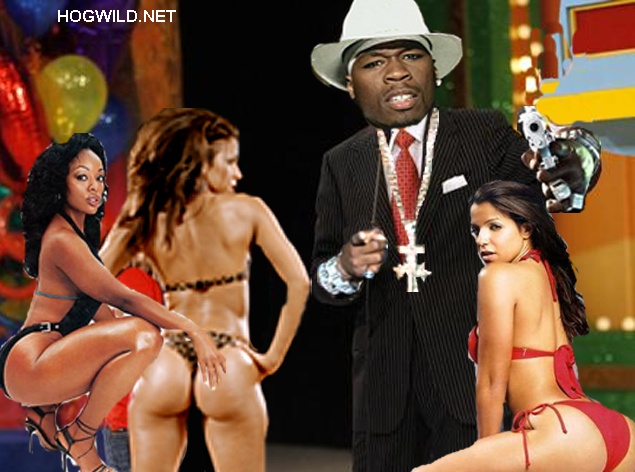 "Yeah! What up, b!tches!"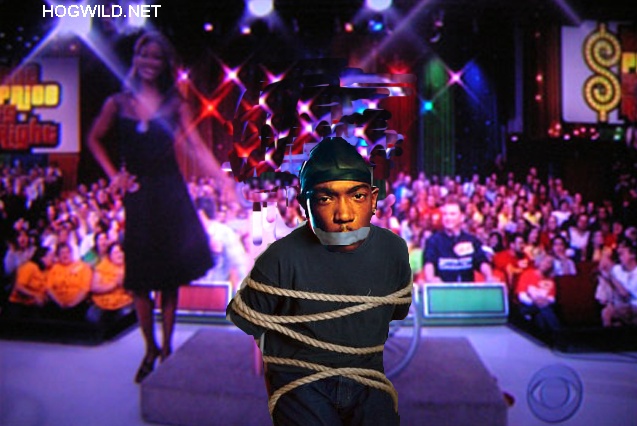 "Here is our first item up for bid... How much is this fool's life worth?"
BUZZZZZZZZZZZER!!!!
"You've all over-bid! His life ain't worth sh!t!"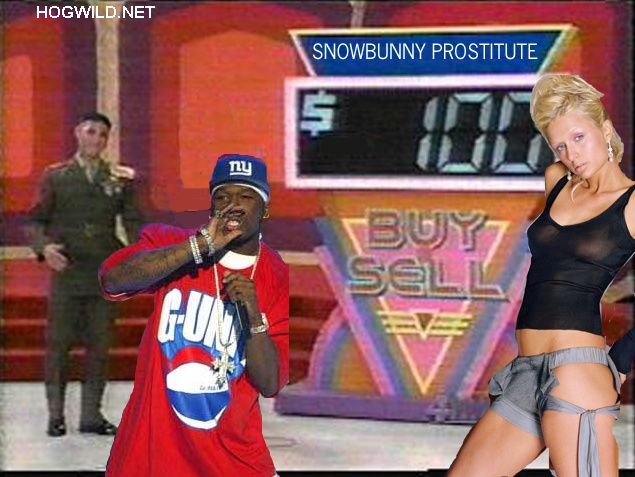 "Our contestant has just bid $100 on this h00ker. Is he right, y'all?!!!"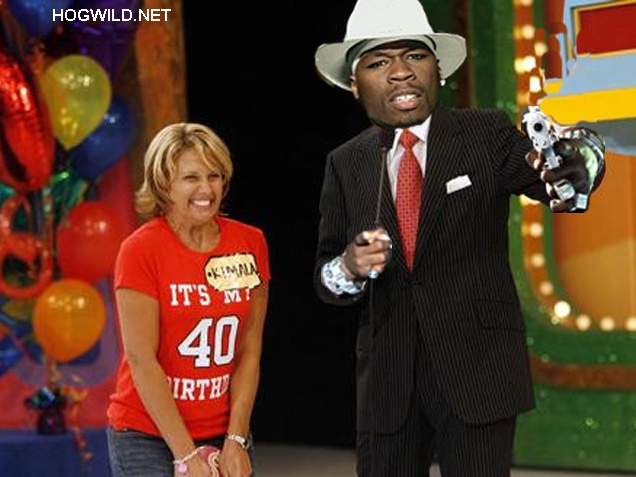 "A'ight miss, you're gonna play our next game for... a new car!!!"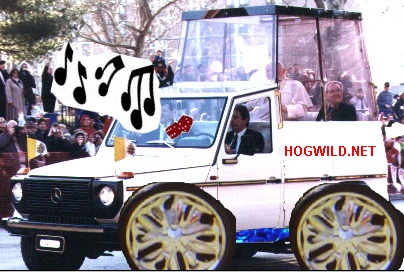 Fiddy, this p!mped-out vehicle once belonged to the Pope! But now it can be hers... IF she wins the game.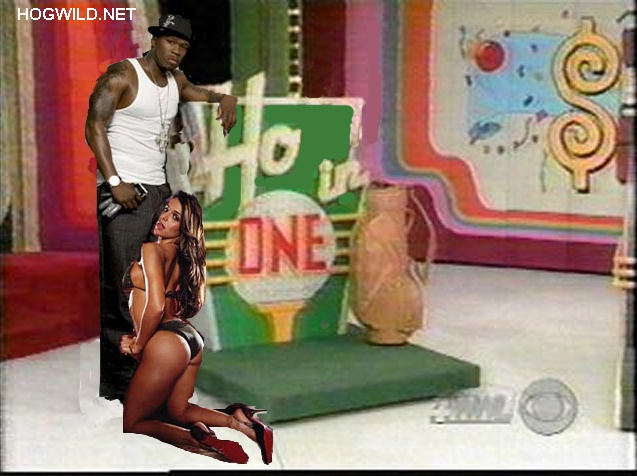 "Yeah, I like this game."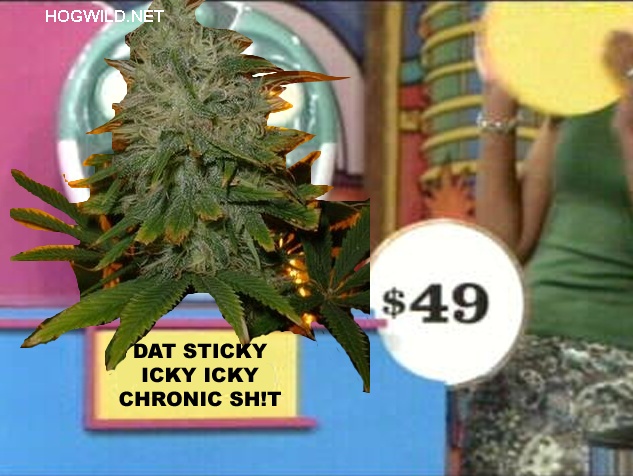 "Let's see the retail value of our 1st product..."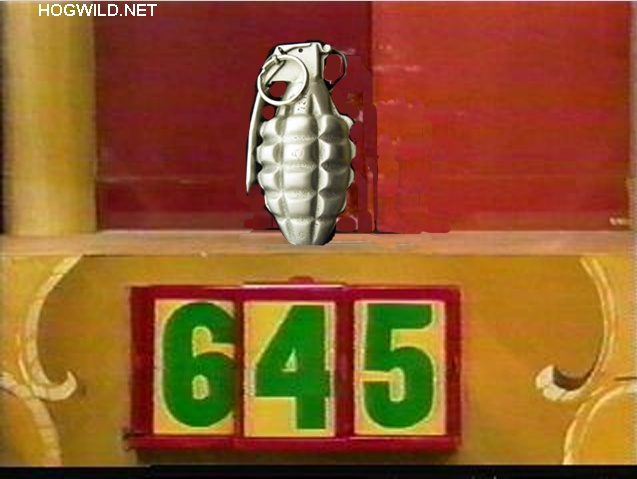 "Oh, I'm sorry. This was the correct value for a black-market grenade. Knowing the price of a jar of applesauce might help you on The Price is Right... but THIS is The Price is Right, N!gga!"
"Time for the Showcase Showdown!"...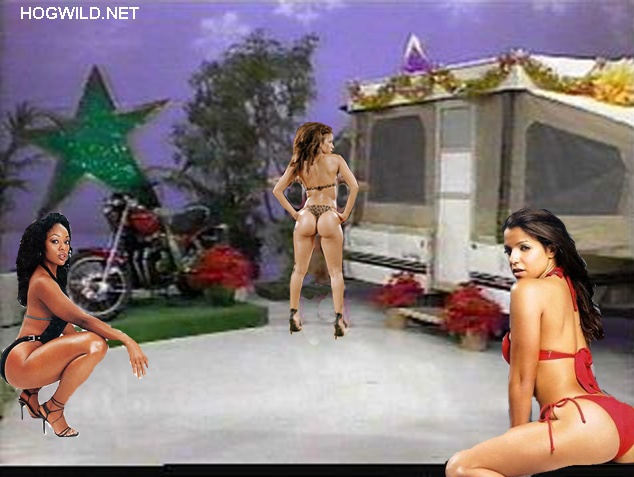 "All of this can be yours! (Except for the big booty ho's. Those are mine!)"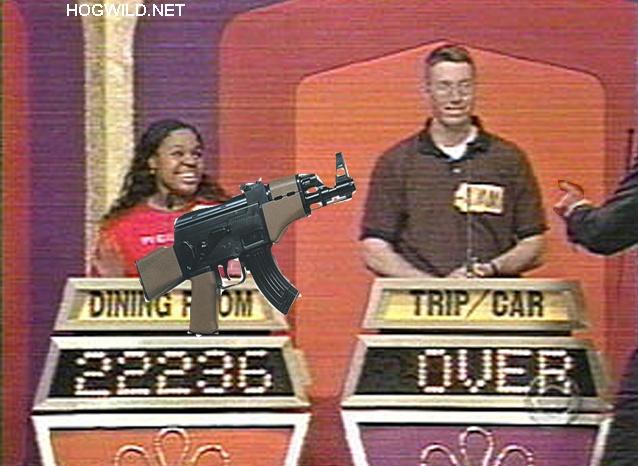 "Looks like you're over, buddy. Cap his ass, girl!"
"What do you mean, no? This ain't The Price is Right! This is The Price is Right, N!gga!!! Now do you want those fabulous prizes or not?!!!"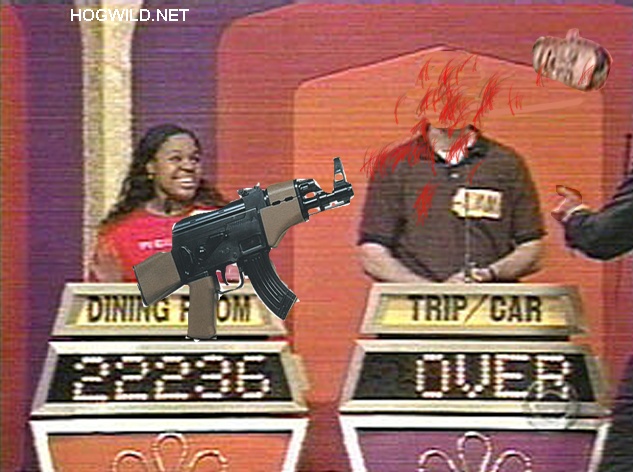 I do!!!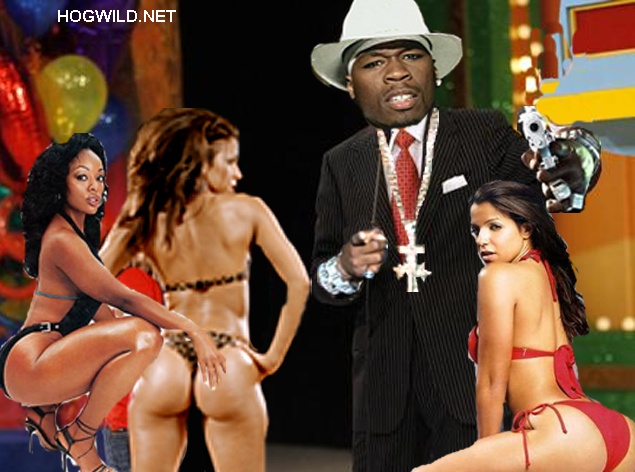 "So long! And please help control the Wanksta Population. Have your fake pu$$y-ass n!gga rappers spayed or neutered."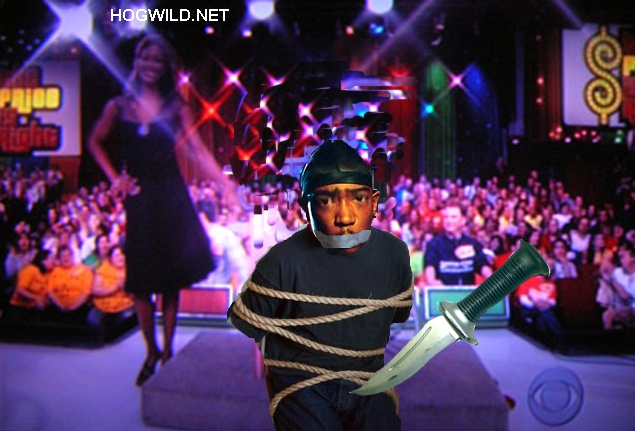 Aaaaaaaaaaaaaaaaaaaaaaaaah!