JUSTIN: Jason McElwain, a high school senior at Greek Athena High School, scored 20 points in the final basketball game of the regular season. This would usually be no big deal but since Jason has autism, it makes for an inspiring story and here is how it all went down.

HOG: Wait, Greek Athena High School? Who is the principal, Zeus? Wow, so now there are autistic kids who are more athletic than me. Great.

JUSTIN: With 4:19 left in the last game of the regular season and the Trojans up by 20, Jason McElwain, the team manager, is inserted into the game creating havoc in the stands. For those of you who don't know, this is typically the point of the game when all 5'6" white boys are finally allowed to step on court in a varsity game.

HOG: So you're saying they put him in the game because they already had the game won? So the crowd goes wild because Autistic Boy finally gets a chance to play! The Ultimate Underdog! Okay, cool! I'm rooting for him, too!

JUSTIN: Jason checks into the game and promptly shoots an air ball followed by a missed lay up on the next trip down the court.

HOG: Ouch. But hey, everybody's a winner at the Special High School Basketball Olympics.

JUSTIN: At this point Disney CEO Robert Iger (watching via satellite) was officially worried that his new movie, Rain Man II – Electric Boogaloo, will have to be put on the back burner due to Jason's poor shooting.

HOG: Huh? Oh. You're kidding. Because seriously, that really sounds like a Disney movie. Forget basketball, they should get this autistic kid to replace Tim Allen in The Shaggy Dog.

JUSTIN: The next trip down, Jason's teammates sense that, much like a sorority girl, all he needs to get going is more shots.

HOG: HA HA! Wow. I like that.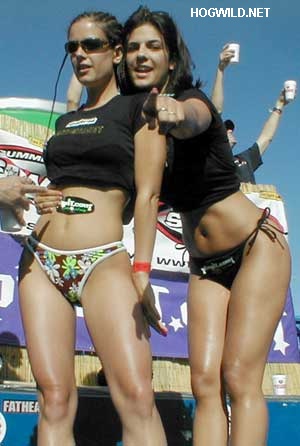 JUSTIN: Jason rewards them by draining a three pointer and starting what will soon be known as the "Quiet Storm of 06'."

Two more trips down the court and two more threes and the Rain Man is officially on fire!
He's hitting jumpers like Kobe in Toronto which begs the question, "Who the hell is covering this kid?"
Is there a rule that says you're not allowed to double team autistic kids? No wonder the other team was down by 20 points when they aren't even bothering to cover the hottest shooter in the game!

HOG: That's a great point! It's like when you're playing co-ed basketball. When the girl puts up a jump shot, do you stuff the basketball back into her face? Guarding this kid is a real no-win situation. Block him and it's, "Hey Douche-bag! He's Awwwwwww-tistic!!!"

Let him score and it's like:

Your buddies: "You got faced by the autistic kid!"

You: "But, uh, he has an unfair advantage! He's got an extra chromosome!"

Your buddies: "Wow. You really ARE a douche bag."

JUSTIN: Another trip and another three pointer, which makes me wonder what their coach is thinking.
Coach: "F*ck I should've started this kid the whole season! We could've gone undefeated instead of being just an average team with a scatterbrained team manager!"

HOG: And to keep the kid motivated all you gotta do is take him out for ice cream and McDonalds.

JUSTIN: Next trip down the court, J-Mac, as his friends and future groupies will call him -- drains another 3 pointer!

HOG: That is the ultimate test of Slut-ism. Will a woman whore herself out for a millionaire autistic kid? If he's that good, the kid DESERVES groupies.

JUSTIN: Wow then even Autistic kids would be getting laid more than comedians!

HOG: Plus, remember the Be Like Mike commercial for Michael Jordan? I'm scared to think of what will happen when everyone want to Be Like Jason the Autistic Point Guard. Actually, it may be very similar to Michael Jordan in that, while driving to the basket, kids will have their tongue sticking out their mouth.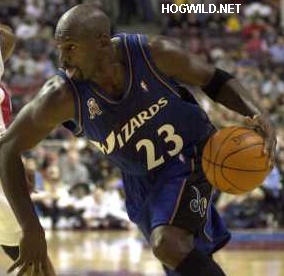 JUSTIN: We're officially two 3-pointers away from the other team giving J-Mac a HARD FOUL to cool him off a bit. I mean if your team is getting their ass handed to them by 20 points and then they put in the autistic kid and he starts scoring points like Charlie Sheen at a Vivid Video party, eventually things are going to get a little bit chippy.

HOG: Hey! Charlie Sheen says he is a changed man. He's reformed. He doesn't bang porn stars anymore. Only strippers.

JUSTIN: Mercifully the clock finally winds down as J-Mac comes down and drains one last 3 pointer officially giving him 20 points on 6 of 8 shooting in four minutes and nineteen seconds of play. Which makes me feel rather pathetic because in 4 minutes this kid scored more points than I did in 3 years of varsity play at Nathan Hale High School. Come to think of it, maybe I was…. Nahhh, let's not go there.

HOG: Are you saying you're retarded? Are saying you want to start a Retards vs. Autism Basketball League? What the hell is wrong with you?!!! That's terrible! Now if it was Midgets vs. Engineers… that would be cool.

JUSTIN: Let's just say that this is a true example of how sports can create a positive experience. Kind of like any time the Yankees get beat or Barry Bonds dresses up in drag or the day you get the Sports Illustrated swimsuit issue.

HOG: Dude, you just compared the heartwarming story of child overcoming his disability… to boobies.
Are you saying you want Sports Illustrated to publish the Autistic Swimsuit Issue? Dude!!!
That's awesome! Why not? If it's inspiring for an autistic guy to be good at his sport, then we should be equal and fair to an autistic girl for being good at bikini sports!