WAS PRESIDENT LINCOLN GAY?

There is a rumor being spread like Ryan Seacrest's butt cheeks that Abraham Lincoln was in fact, NOT our greatest straight president.
This a LIE being spread by Confederate rednecks who are racists, anti-American, and worst of all --- sore losers.

Here is what these LIARS are saying about Abraham Lincoln:



* "When Lincoln used the word "Union" he was referring to his relationship with General Ulysses S. Grant."

* Lincoln was known to Whistle Dixie -- out his ass.



* "Four Score and Seven Years Ago -— you'd think a bi-sexual President could get laid more frequently than that."


* To emancipate an oppressed people, President Lincoln engaged in Civil War for the Union in
order to form a more fabulous CIVIL UNION."

* "He carried butt-plugs and a box of Asstro-Glyde under that tall top hat."

They are even spreading this awful JOKE:

"What did Abraham Lincoln and his wife Mary Todd Lincoln have in common? They both had a Todd in them."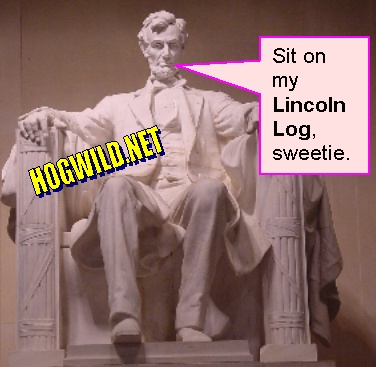 Those redneck idiots are even saying stupid things like:



"Abraham Lincoln? It's more like GAY-berham Lincoln.

And other stupid and offensive things like:



"Looks like John Wilkes Booth wasn't the first man to unload on Lincoln's face."

NINCOMPOOPERY! We all know Lincoln was shot in the BACK of the head without so much as a reach-around!

Lincoln Gay?

Please. Like Alabama needs another reason to hate Lincoln.

If Lincoln was gay this makes it MORE embarrassing for the Confederates:

Because then we could say,

"Soundly defeating the South-- this is what happens when you let gays in the military."
This is all a Confederate conspiracy to replace Abe Lincoln on the $5 bill with Alan Jackson.

To answer the LIARS, I have UNDENIABLE PROOF THAT LINCOLN WAS **NOT** GAY:

Here it is. UNDENIABLE PROOF THAT LINCOLN WAS NOT GAY -- he was a Republican!!!

Morons.

Besides, everyone knows there has been only 1 gay President: Martin van Buren.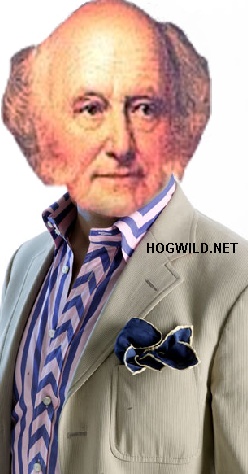 Expert Dating Advice Videos by me -- HogWild -- professional dating advice: helpful and hilarious.



Latest HogWild Dating Advice