American Idol. And the winner is...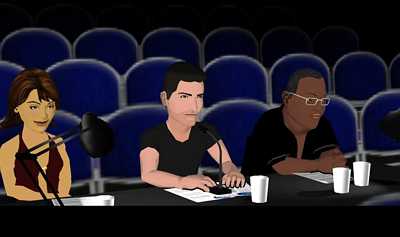 American Idol Jokes & Funny Pictures
by HogWild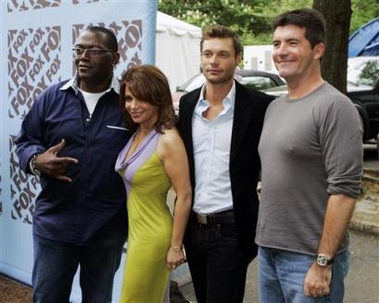 ABOVE: Randy Jackson trying too hard to be "black." Paula Abdul looking for a younger man. Ryan Spermcrust looking for the same. Simon Cowell must be a bit chilly.

What a dumb show. I never ever watch this waste of television airwaves. I mean, there is only so much space on the TV dial, and we need as much space as we can for Law & Orders and CSI's.
My notes on the "last" episode. Now we have to wait a week to find out who FOX, um, the FANS, voted for.
BO BICE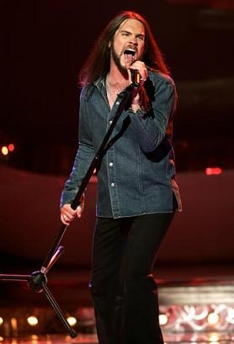 Someone please tell Bo-bo Bice that you can take the mic OUT of the mic stand. You don't have to carry it around. I guess because he can't play guitar, he holds the mic stand like a guitar. And boy oh Bo-bo does he rock the mic stand! Nobody has played the mic stand like that before! Forget Jimi Hendrix! Bo Bice plays the mic stand!

Bo Bice uses a flattening iron on his hair. That's kinda gay.

Bo-bo looks like Jesus in high heels boots. High heel boots. That's kinda gay.

Although he looks like he's a gas station attendant, Bubba Bice actually worked in a guitar shop. I guess that's where he learned to play mic stand.

RANDY JACKSON
Can Randy say anything besides "That was hot"?

He actually said, "You're forever in my dog pound." Dog pound? That's Arsenio's catch phrase! You unoriginal fat f-ck!

That was hot? Is Randy Paris Hilton? Because he looks less like Paris Hilton and more like Al Roker. Hey jerk! That catch phrase is already taken, too!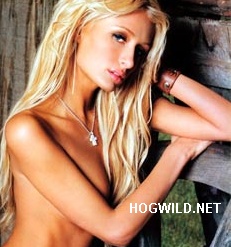 Then he gushed, "I give you the dog standing-O. But I'm too lazy to stand up."
He didn't say that last part, but he was thinking it.
Randy Jackson tries too hard to be "black."
Randy Jackson is like watching a black man acting like a white man acting like a black man.


CARRIE UNDERWOOD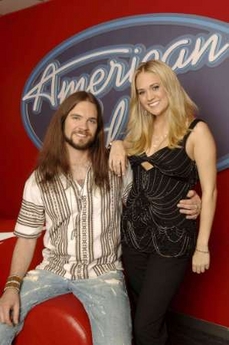 I've heard better singing at high school talent shows. For real. She really sucks. So she'll make a great pop singer. Pop singing is rarely about singing and mostly about attitude and boobs.


PAULA ABDUL

I thought Paula Abdul looked okay. But seeing her on TV this week, yeah she looks a little bulldogish. Still, if I was that dude, I'd have given it to her "Straight Up" too -- just for historical purposes. I mean, to say you jammed a Lakers cheerleader and an early 90s icon.... you can put that on your tombstone.

Maybe that will be my mission. To bop over-the-hill pop stars. Still, it's bragging rights. It's more impressive to have jammed Paula Abdul than to have not jammed her.

You could tell Paula was not rooting for Carrie. Probably because Carrie doesn't have a penis.

AND THE WINNER IS...

Trailer trash. No matter who wins... the long haired dude who "rocks out" with the mic stand or the country bumpkin... it's a win for people whose homes sit on cement blocks.


*** More HogWild Funny Stories and Rants ***





Watch my helpful and hilarious Expert Dating Advice videos!