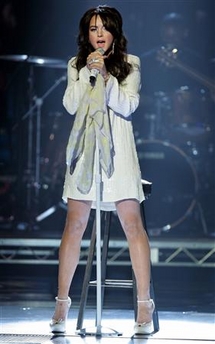 Lindsay Lohan threw a teenie tantrum. Kicks her chair. "Waaah! I'm a spoiled teenie-bopper! Waaah!" She can not sing. Her voice is as beautiful as a pigeon cooing with a nail through its head.
Then she has the balls to sing a Stevie Nicks song! And she's not even a good karaoke singer! I had to ask wonder, "Is Stevie Nicks dead?" No? Oh, because she might have just killed herself.
There should be a contest: Who is the WORST singer on planet Earth? Ashlee Simpson or Lindsay Lohan? At least Ashlee had enough consideration for our ear drums to lip sync... but Lindsay is such an ego-maniac that she KNOWS she can't sing yet still insists on trying!
You know, that's probably what happened with her car crash. She was singing to the radio and naturally the driver freaked out when he heard the high-pitched sound of screeching tires.
Coolest Award of the Night: Ja Rule & Ashanti win Best Performance at a Bat Mitzvah.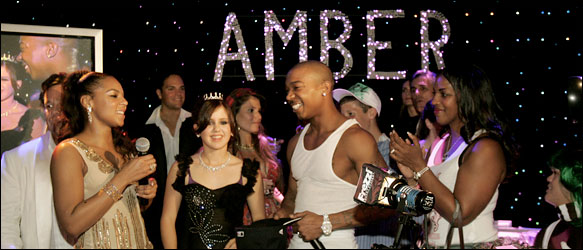 Yes, this picture is REAL.
SIDE NOTE: Growing up, my good friend was half-black and half-Jewish. When he turned 13 he had a "Bro Mitzvah."
Most Bizarre Moment: Gwen Stefani floating down to the stage from the ceiling in a giant ice cream cone. Why?!! Maybe because she's delicious. Hey, I would eat the bottom of HER cone... suck out the ice cream
AWWWW!! Gross!
Gwen Stefani won an award for her pop song "Holla Back Girl." Does "pop" mean "annoying?"
Why was Pamela Anderson here? She's like Dolly Parton minus the talent.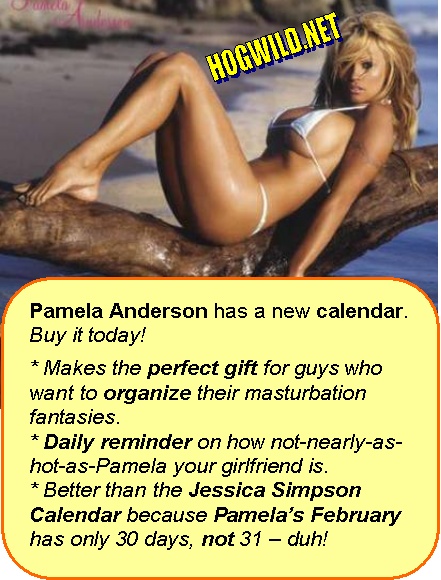 Destiny's Child won an award but only Kelly Rowland bothered to show up!
SIDE NOTE: Kelly Rowland is so skinny, her legs look like a pair of Twix.
Kelly was like, "I love you girls! Michelle and Beyonce, whereever you are!"
What? Are they lost? Will be seeing them on a milk carton? Did Beyonce fall down a well?
The American Music Awards are now officially bootleg. Where are the biggest stars? No Beyonce, no Eminem, no 50 Cent, no Kelly Clarkson, no Black Eyed Peas, no Green Day, no R. Kelly, no Jason Biggs!!! What the F?!!
OBVIOUS NEWS FLASH: Hilary Duff is waaaay mediocre. Pop music sucks now. She kept repeating "Beat of my heart." That entire song has 4 words. I'd like to write a song for Hilary with half as many words. It goes like this, "SHUT UP!... SHUT UP!!...SHUT UP!!!!"
Keith Urban (country dude) is jamming Nicole Kidman. So weird how celebrities know who has jammed their significant other before them. Imagine YOUR girlfriend. Now imagine you know that Dennis Rodman used to be in her mouth.
AWWWW! Gross!
Speaking of Dennis Rodman's conquests, Carmen Electra was super-hot. But she lost in the category of Wearing Too Much Make-up to her dude, Dave Navarro.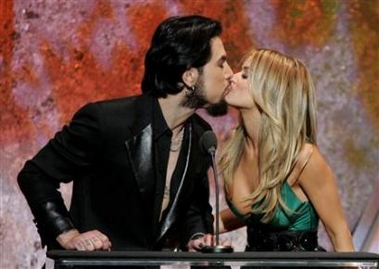 Why was Cyndi Lauper's segment in black and white? Was it supposed to be slimming?
I know a girl who once served ice cream to Cyndi Lauper in Nantucket. What flavor? Jesus, calm down loser!!! Who cares what flavor of ice cream that some celebrity likes? Does it really freakin' matter??? Coconut.
NEWS ALERT: Eve has a tremendous, shiny forehead. Like a bowling ball.
Serena Williams presented an award. I want to see the Williams sister play tennis with the Olsen Twins. But not in a doubles match. I want the gigantic Williams sisters to use the midget Olsen Twins as the balls.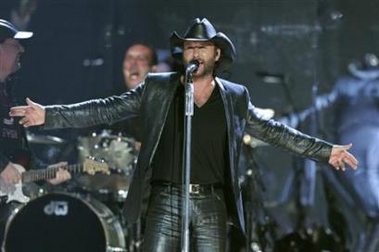 Tim McGraw was wearing an all-leather outfit. I bet he was wearing a leather thong, too. Testicles in a saddle.
Shakira is the best dancer in the world. Her speech was kinda boring, though. Shakira is most interesting when she's gyrating. Her hips move like the spin cycle of a washing machine. I'd like to have her on top of me, but I'm scared she'd break my jammy off.
Bow Wow was holding a rag. Why do rappers need to hold a sweat rag? They're rapping -- not playing basketball! Why not go all out? Wear a helmet, chug some Gatorade on stage and bring an oxygen mask.
Will Smith won a rap award over 50 Cent. What?! Why not just shoot Fiddy in the face AGAIN? This is bull$h!t. I love Will Smith but the guy hasn't recorded a good rap song since "I think I can Beat Mike Tyson." His once-hot wifey Jada Pinkett Smith looked MESSED up. Like, scary messed-up. Like, crack-whore messed-up. What happened?
Best Female Rapper should've went to Ja Rule. HA HA HA! No, it should have gone to Lil' Kim. At least she had a GOOD EXCUSE for not being at the Awards. How great would it have been to see her accept her award over the prison phone, sitting behind the glass?
Expert Dating Advice Videos by me -- HogWild -- professional dating advice: helpful and hilarious.

Watch my helpful and hilarious Expert Dating Advice videos!