JUSTIN: March has officially started and itís only a matter of days before the conference tournaments for college basketball start!
HOG: Woo-hoo!
JUSTIN: Why am I so excited?
HOG: Because you finally saw those hot pictures of Antonella Barba from American Idol?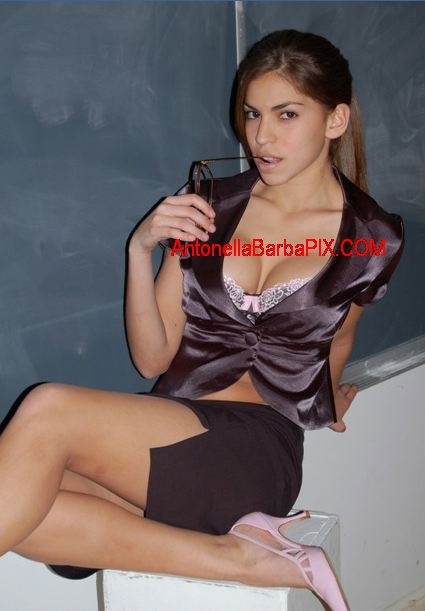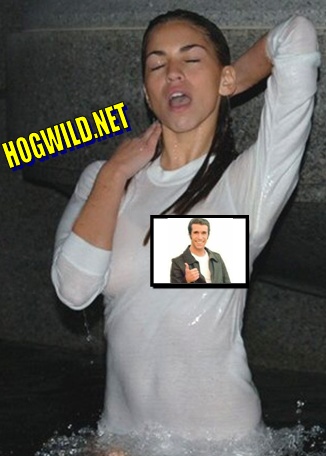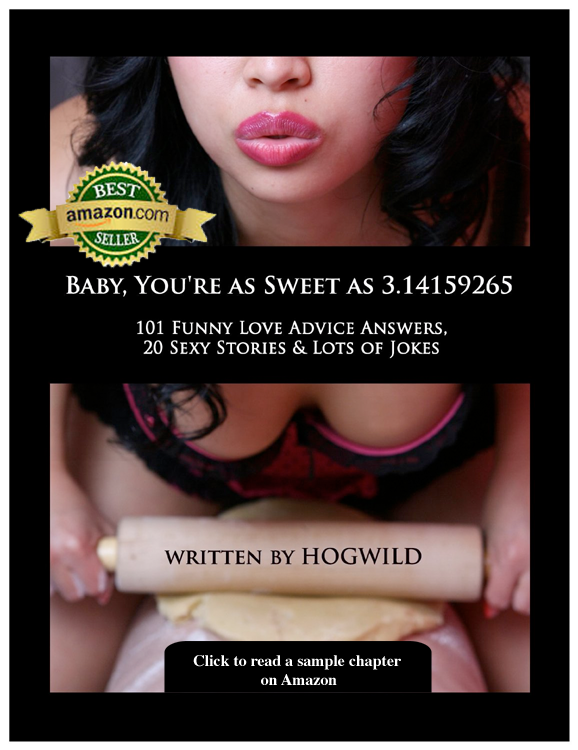 JUSTIN: No matter how she sings... she's got my vote!

Once the Final Four begins, it marks the end of the worst sports month of the ENTIRE YEAR!

I know some people will say that we did have the Super Bowl and the NBA All-Star Game in February, but honestly those games are just blips on the radar when you put the entire month into perspective. I mean for chrissakes I caught myself watching Bass Fishing on ESPN 2 yesterday and even considering starting a Fantasy Fishing team. Does that sound like a fun sports month to you?

HOG: Fantasy fishing! I put all my money on catfish and hope to pick up a tuna on waivers.

Dude, Iíll trade you a wild Alaskan Salmon for a sardine and a fresh water fish to be named later.

JUSTIN:

Letís consider the following things that make February such a sucky month for sports.

1. The NBA is the lone savior for the month of February because not only do they have their All-Star game in the middle of the month but they also have their trading deadline right afterward. This means in the course of one month we get to see the best players in the NBA play a glamorized pick up game AND we also get to see Isiah Thomas in action making horrible trades for the Knicks!

HOG: I like the NBA All-Star game. Itís entertaining. Itís like watching a Harlem Globetrotters game. And the East is that scrub team that Globetrotter humiliate every time.

JUSTIN: No kidding, the Washington Wizards should've changed their name to the Washington Generals a long time ago!

The only problem was that not only were there no major trades last week but since the All-Star game was held in Las Vegas Iím guessing that most of the best action went on behind closed doors!

Seriously, unless someone releases a Charles Barkley and a fat Tyra Banks sex tape, all I'll remember about the NBA in February is that the Mavericks rule and Charles Barkley BARELY beat 67 year old referee Dick Bavetta in a race!




HOG: Dude, a sex tape with Charles Barkley and Tyra Banks? From the back you wonít be able to tell who is who.

Itís a celebration of 2 superstars whose best days were in the 1990s and are now blobby.

JUSTIN:

2. Football did have the Super Bowl in the beginning of the month but once thatís over so is the fun. NO ONE and I mean NO ONE watched the Pro Bowl the week after the Super Bowl unless they were a spouse of one of the players.

HOG: Um, I watched 90 seconds of the Pro Bowl. I was in a bar and it was on the TV. I think since the Pro Bowl is in Hawaii, all the players should do the Hula Dance when they score a touchdown.

And there should be a pig roasting in a luau pit at midfield. And they should replace the football with a pineapple. Then I would watch the game.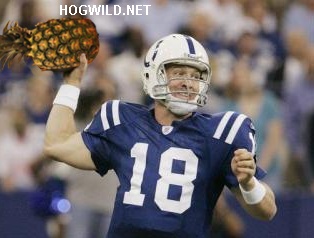 Oh, and everyone has to wear a Magnum P.I. moustache. Even the cheerleaders.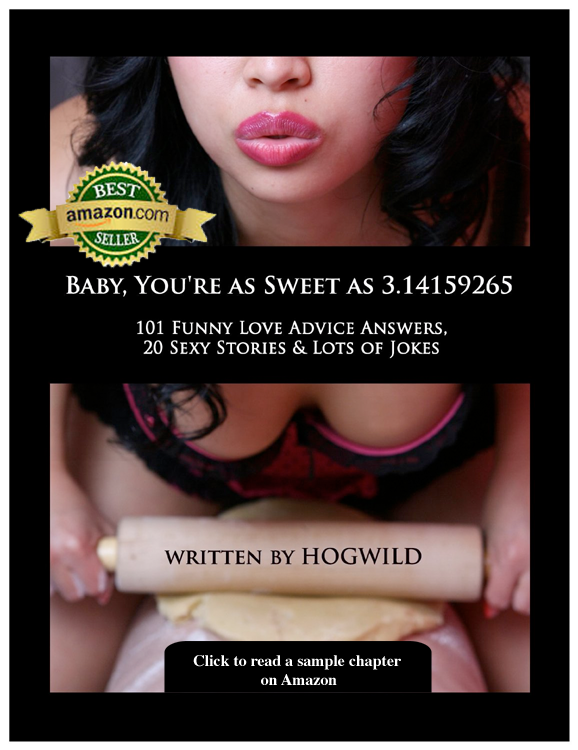 JUSTIN: See, this is why you need to be the commissioner of ALL SPORTS in the month of February...except 86 the moustaches on the cheerleaders.
And since NFL free agency doesnít start until March 2nd basically NOTHING happens (unless you're counting arrests at strip clubs) in February for the NFL. On the plus side, during the week of Super Bowl Hype, the NFL held the first annual Super Bowl Gospel Celebration! If youíve ever wanted to see what would happen if you took an athleteís interview and stretched it into a two hour gala of thanking God with horrible-ass gospel music then you got your wish.
HOG: Hey! I think itís a great idea to bring gospel music into the NFL. By singing Jesus Music, it will help us forget that NFL players are committing felonies and injecting illegal growth hormones into their buttocks while drinking Gatorade spiked with amphetamines and cocaine for breakfast.
JUSTIN: But without the felonies, the HGH and the painkillers who would want to play in the NFL? It truly would be the No Fun League then.
3. Baseball makes its comeback this month but for most of us February was just a barrage of steroid controversies and puff pieces about Derek Jeter and Alex Rodriguezís relationship. Personally I could give a crap who does steroids and am more interested in who Derek Jeter is banging rather than anything he has going on with Alex Rodriguez.
HOG: I agree. The back of Derek Jeterís baseball card should list his hobbies: reading, chess, choking Jessica Alba during sex.
And the back of Alex Rodriguezís baseball card should list his hobbies: reading, chess, choking in the Playoffs.
JUSTIN: I mean seriously, David Beckham has a reality show and heís married so who cares?
Barry Bonds had a reality show and no one cared because he was a d!ck.
So why not take one of the most charismatic players in the Major Leagues and give him his own show. Youíre telling me youíd rather watch Survivor rather than see what kind of moves Derek Jeter is dropping on Jessica Biel? Thatís what I thought.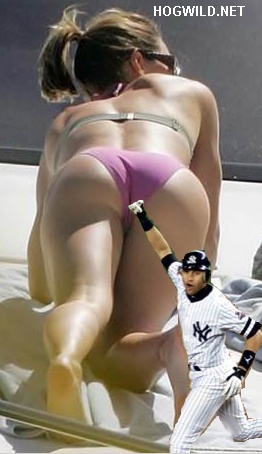 HOG: That wonít happen because Derek Jeter is all class. Where he slides head-first in his private life stays private. He doesnít hit it and tell. Thatís why you never hear about which dugout heís in or which on-deck circle heís swinging in.
Wow. That was juvenile.
You know what else?
I like boobies!!!
JUSTIN:
4. As for the other sportsÖyeah I guess the NHL is still playing but I couldnít tell you whoís in first place and whoís in last. I can tell you from watching Sportcenter that ESPN analyst Barry Melrose still has a wicked mullet but has also grown a sweet porn 'stache to go with it.
HOG: I think Monster Truck Rallies donít get enough coverage. February should be dedicated to awesome yet overlooked sports. Like Competitive Eating and Demolition Derby and Collegiate Wet T-Shirt Contests.
NOTE: That IS a sport because often it includes athletic challenges like jumping jacks and RFB. (Rapid Flexing Buttocks.)
JUSTIN: So pop open a beer and start studying your college hoops because the month of despair is over. Because weíve got the Final Four in March, the NBA Playoffs after that, and by the time theyíre over weíll be in full swing for Baseball Season!
HOG: What?! But what about our Fantasy Fishing League?! Oh well. Letís go Knicks! Letís go Mets! Letís go Jessica Alba!