Women's Tennis: The Hottest & The Nottest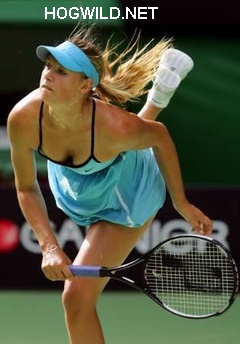 Australian Open Tennis Jokes and Funny Pictures
AUSTRALIAN OPEN, US OPEN, FRENCH OPEN, WHO CARES? As long as her neckline is open!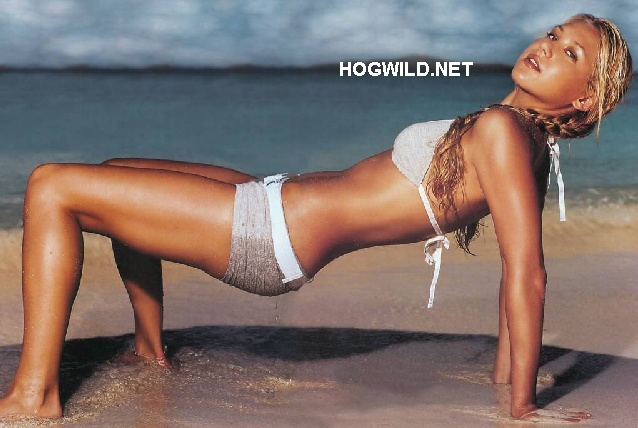 ABOVE: Anna Kournikova. She isn't very good at tennis, but she is excellent at inciting b0ners. So go ahead, re-string your racket.

I love tennis. No I don't. I love WOMEN'S tennis. There are only 2 sports where watching women play, is better than watching men. Tennis and Figure Skating. Because who wants to see a guy prancing around with his package looking all packagey?

Women's tennis features HOT women. Like her: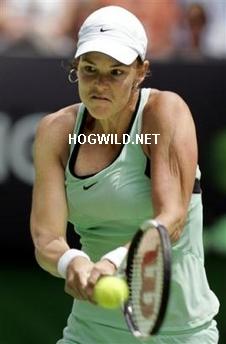 Just kidding. Lindsay "Doggyface" Davenport is not hot. But she's great at smacking balls. Something she learned from years of being a lesbian. Some of the greatest female tennis players were men: Martina Navratilova. Penus Williams.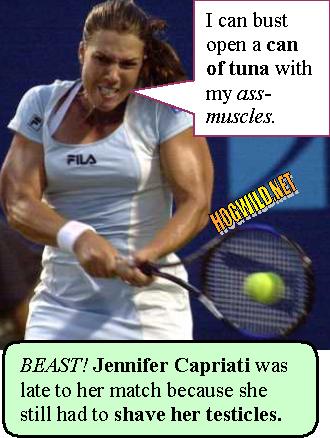 FROM RUSSIA WITH LOVE (Get it? "Love" is a tennis score and these girls are from Russia! What, I'm a moron? Shut up dude. I scored a 98 on my Math Sequential III Regents. So bite it!)
Of course there is Russia's Anna Kournikova, then her, Maria Kirilenko: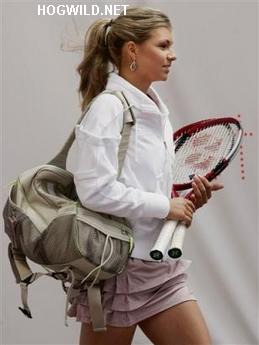 And, whoa, I just ruined my underpants.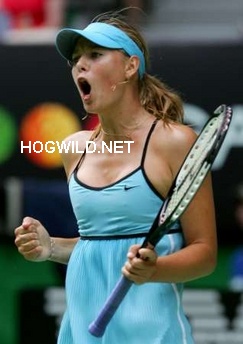 That's Maria Sharapova up there. And down there is another Russian hottie: Sevtlana Kuznetsova:
That's a good look right there. She looks like an intrigued Klingon.

Okay not all Russian tennis players are hot. Ooof. Someone please send Elena Likhovtseva back to Siberia.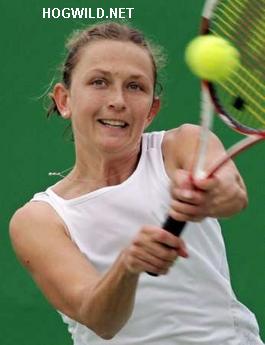 So whatever happened to Anna Pornikova? Last I heard she was playing serve and volley with Enrique Iglesias. Hey guys, that just goes to show you, it's all about timing. Because 1st Anna Kournikova had to get that bad-boy thing out of her system my messing with that big hockey player.
Then after he tore her apart, she settled down with the nice sensitive singer-dude. So here's the lesson: if you're a nice guy, you too can get sloppy seconds!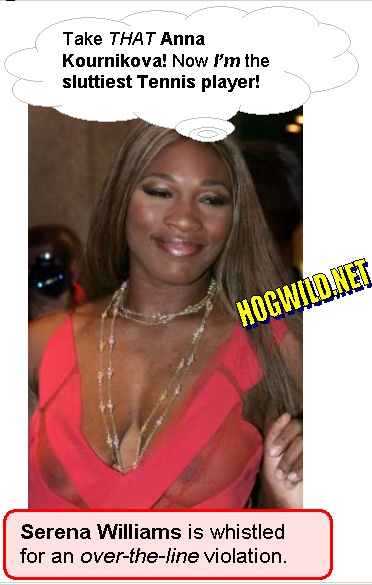 Okay, so there are a bunch of pictures on this page and you're wondering if I even know anything about tennis at all. Well, I do! I'm a huge fan. In fact, can YOU name all of the top ranked Tennis players below? I can.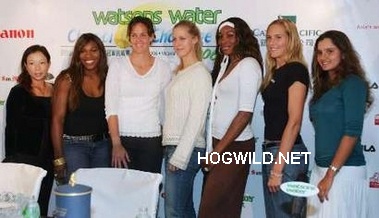 From left to right: Lucy Liu, some girl I met at the club, my 3rd grade teacher, Sally
Sorority Sister, Wiggy Wiggington, Ms. 3 years away from being a Minivan
Mom, and the incredible Sania Mirza hiding her super all-natural snuggle-bubbles under her shirt.
Yeah, you might not know Sania Mirza.

Okay, it's not her face that places her high in the women's WTA (Women's T!tties & A$$) rankings. But I'd sure like to serve it hard into her box. Stoooooooooopid. Tennis sex jokes are aces! C'mon tell me you wouldn't mind doin' her in the deuce.
She's Indian. And hotter than a curry sandwich. I don't even know what that is, but she's hotter than it. Seriously though, Indian food is awesome! I love it! But it makes me mudslide. I know. NiZasty!

Anyway, Sania Mirza has some major tennis balls bouncing in her shirt. Wow. The score is 40-Love. 40 being her bra strap size and Love being what I feel for her boooooooooooobs.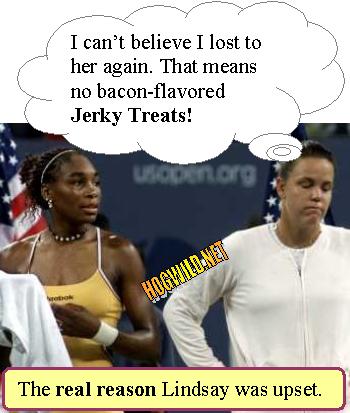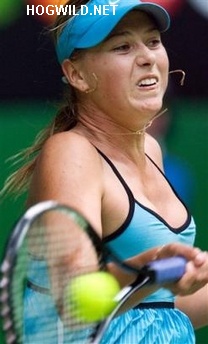 Is this Maria Sharapova's screwface? That's a little scary. Whatever. She's still hot, even though when she hits 0rgasm, she turns into a little chipmunk.
Germany has many deliciously beautiful women. Julia Schruff is not one of them: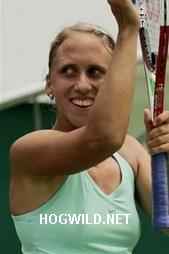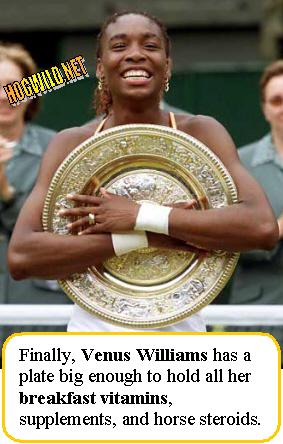 Ashley Harkleroad. USA USA! The hottest American on tour. Ahead of even Serena, Venus, and Lindsay.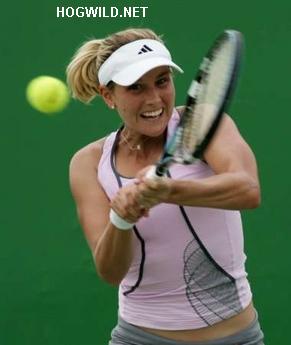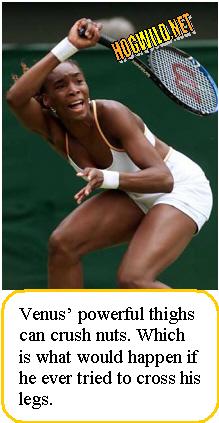 Elena Dementieva with her demented outfit. There used to be a time where players had to dress in "proper" all-white attire. But now they are free to look like Strawberry Shortcake.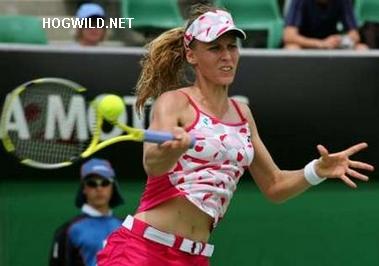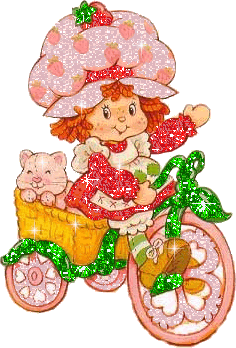 Irrelevant note: My dad taught me how to play tennis. He would play while holding a cigarette. The only time he wouldn't be holding his cigarette would be when he was serving. Because he was smoking it. To this day, even though tennis requires running and endurance, I have never beaten him. And I have never put a cigarette in my mouth. What do we learn? Smoking: CONS: Lung cancer and death. PROS: It makes you the best tennis player at Lefkowitz Summer Homes.
MORE FUNNY HOGWILD RANTS AND JOKES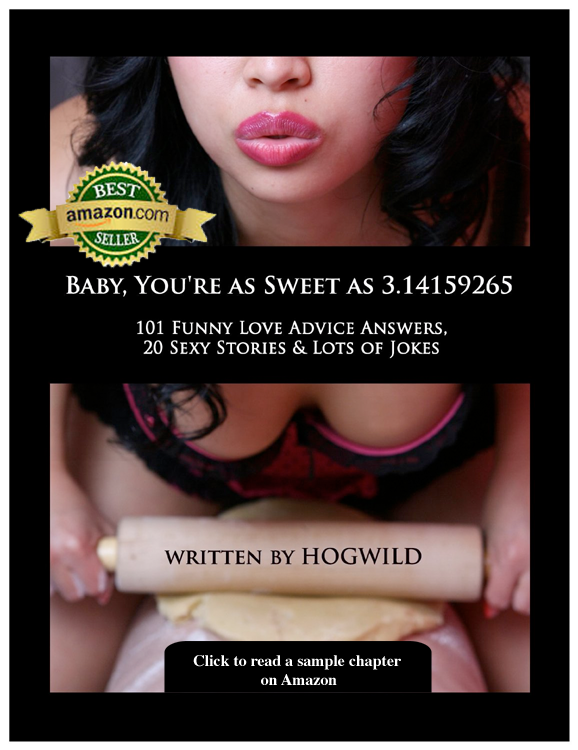 Watch my helpful and hilarious Expert Dating Advice videos!