The most Realistic Baseball Video Game -- Ever!!
* No baseball arcade simulation is more realistic! Playing each game will actually take 3 1/2 hours!
* Choose any Major League team and take them to the World Series! (Except the Chicago Cubs.)
* We've painstakingly researched EVERY mind-numbing detail. Barry Bonds only uses a Rawlings brand baseball glove, eats David Ranch-flavored sunflower seeds, and takes only BALCO Human Growth Hormone
* The ultimate REAL experience in the Batter's box:
Use your controller to:
* wiggle the bat
* step out of the box
* adjust your batting gloves
* fix your helmet
* tap your spikes
* wiggle your butt
* call time-out
* hit
* Stadiums more realistic than ever before!
All ballparks expertly reproduced:
* In Florida's Dolphin Stadium you can actually hear the sound of the fan eating his Crackerjack!
* Dodgers Stadium is full of b-level stars vying for more television exposure as they mug for the cameras! Fez from "That 70s Show" waves to cameras and is on DiamondVision.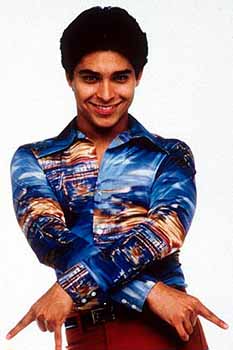 * Detroit's Comerica Park looks beautiful at night, illuminated by downtown's arson fires.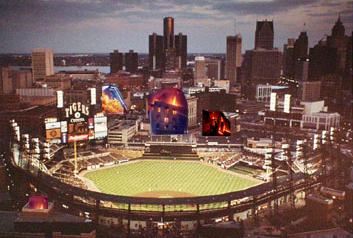 * Wrigley Field's ivy grows on the brick walls watered by the real tears of the fans!
* Tampa Bay: DiamondVision shows Shvitz-o-meter as fans sweat in high humidity
* Safeco Field in Seattle now shows the special Japanese Press Box section!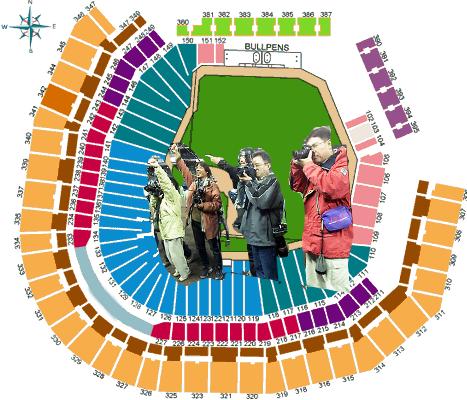 * Yankee Stadium now features more realistic and aggressive New York bums and panhandlers outside the park.
* Most baseball simulators include injuries while in Season mode. But only OUR game has extensive algorithms to produce the most REALISTIC injuries:
* mysterious "hamstring" injury putting player on the shelf because his contract won't allow him to be sent to the Minor Leagues
* broken hand (from bar fight)
* torn ligament (from weight lifting)
* herpes (contracted on West Coast Road trip away from wife)
Control EVERY important aspect of the game!
YOU decide what the players in the dugout will do: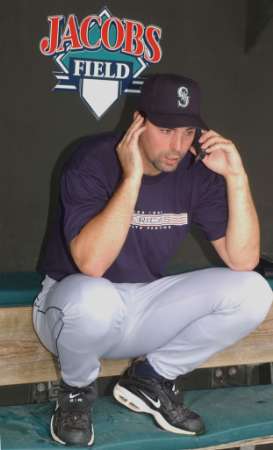 * spit seeds
* chew gum
* scratch
* call agent
* watch the game
* gossip
* YOU decide what to scratch:
* your baseballs
* your buns
* your lottery tickets
* YOU decide what the players do after a Home Run: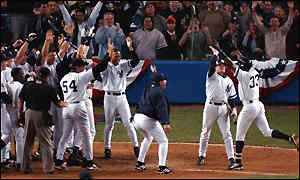 * slap hands low
* slap hands high
* slap hands, bump chests
* slap hands, bump chests, bang fists
* slap hands, bump chests, bang fists, bash forearms
* slap hands, bump chests, bang fists, bash forearms, thumbwrestle, play paddy cake
* touch butts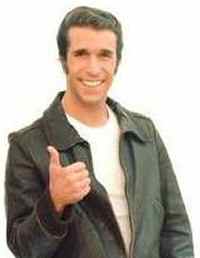 * Choose to play not one, but up to THREE stadium games!
1) Feel the real game excitement of between-inning scoreboard games by guessing under which hat the ball is hiding!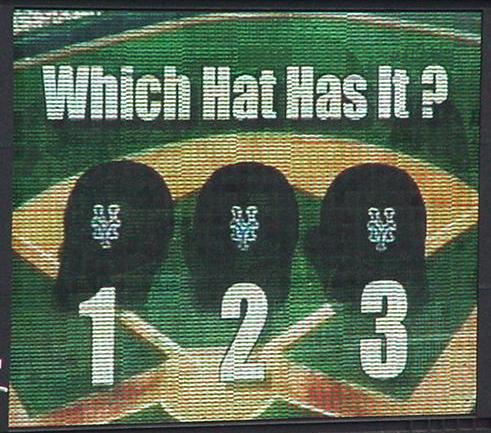 2) Guess today's attendance!
3) Will the car with the color that matches your seating section zoom to the finish line first? Breath-taking realism!
* The REALEST Baseball video game EVER brings you INSIDE the locker room after the game!
Answer the media's questions like the pros! Use any of 3 stock answers!
1) Thanks, but it was more important that we got the win.
2) You gotta give those guys credit. They outplayed us today.
3) Not guilty.
* YOU Control every detail of your team's appearance!
- choose to play in any one of 47 different uniforms! Each on sale for fans for just $275 in the Dugout Shop!
- make vital decisions on your closer's facial hair: clean-shaven, Goatee, Fu man Chu, Rollie Fingers moustache, lamb chops, or the Bin Laden look.
* Do everything like pros! Cheat!
controls allow player1 to
choose pitch: fastball, curveball, sinker
choose velocity: fast, medium, slow
choose instrument: sandpaper, razor, Vaseline
controls allow player2 to
choose swing: home run, contact, bunt
choose power source: cork, steroids, horse testicle cream, all-of-the-above
* Why buy any other game, when only our game allows you to fight!:
with the other team
with the umpire
with the fans
with the commissioner
with the manager
with the media
with your girlfriend
* New & Improved! You've played in All-Star mode, Manager Mode, and GM mode -- now try Steinbrenner mode!
Now YOU can be "The Boss"
You have so many options!
* scream
* threaten your best player, then make a TV commercial together
* cry
* threaten to move the team
* kick
* force out a player who's a fan favorite
* breastfeed
* burp
* raise ticket prices!
* bite
* cancel health benefits for low-level employees!
* lay on the floor
* get banned from baseball!
* poop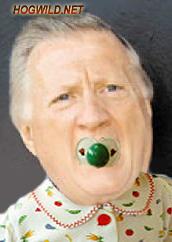 From Electronic Arts: "It's a Business, Not a Game."