Batwoman is a lesbian! DC Comics is bringing back Batwoman as Butchwoman!
Batwoman by night... and by day, a mild-mannered power forward in the WNBA.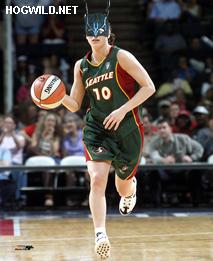 Yes, and as you may have expected: the lesbian Batwoman does NOT shave under her Bat wings. Ugh! NiZasty! And let's not even THINK about her Batcave!
And naturally, lesbian Batwoman has traded in her Batmobile for a big bad BatHog Harley!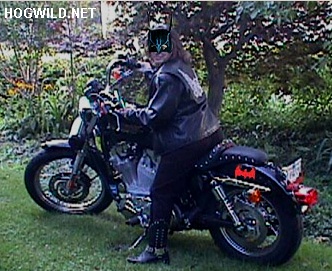 The story begins as the new out-of-the-batcloset Batwoman abandons Gotham City for San Francisco.
She equips her utility belt with Bat-dildos, Bat-vibrators, Bat-KY-Jelly. So if you try to run, you slip on the Bat-Jelly and then she can beat your face with her big black Bat-dildo. Don't want to talk? Perhaps this Bat-vibrator will make you change your mind!
And check out the all new empowering Bat Signal!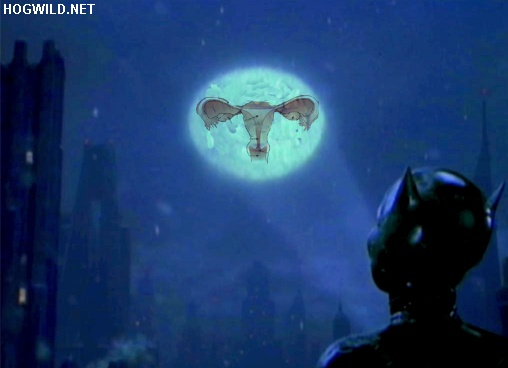 Look for the movie version of Batwoman starring Ellen DeGeneres. After she captures a criminal, she does a little Bat Dance!