*** CANCUN - Best City to Suck a lot of Frat Boy D!ck and Still Not be Considered a Slut Because All Your Friends are Doing it Too
*** NEW YORK - Best City for Getting Live Entertainment in Places Where you Normally Wouldn't Expect or Even Want Live Entertainment

For just $2, you can:
* get so close to 3 Mexicans play trumpets that you can feel their trumpet spittle mist in your face
* enjoy a Chinese soloist pluck some sort of weird metal instrument that makes sounds that may or may not be correctly classified as music
* nod your head to a dirty white folk singer with no shoes strum the guitar while singing about political activism
* kick back as an angry black man passionately delivers a spoken word sermon about the environment, Jesus, and his ex-girlfriend. (Apparently, they didn't get along very well.)

And for your admission price, you ALSO get a ride on the subway!

New York City...
Waiting for the bus? Watch young men break dance!

Grabbing a beer at your local bar? Look, a stand-up comedy show just broke out!

Relaxing at your local coffee shop? Oooh! It's an amateur poetry reading!

In your apartment taking a dump? Poking his head through your window... it's a mime!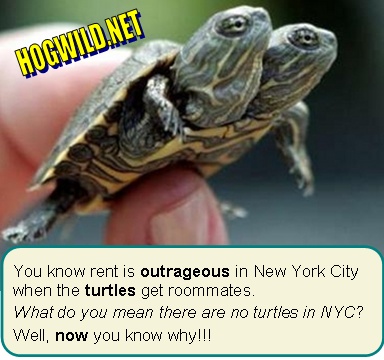 *** WASHINGTON, DC - Best City to Appear to Have High Morals in Comparison to Everyone Else

Washington, DC. is a city full of drug peddlers, liars, perverts, and crooks. And you also have the low-life scum who are NOT politicians.

*** BAGHDAD - Best City for Playing Your Music Really Loud Because it's Hard for Your Neighbors to Complain when the Normal Sounds of the City are KA-BOOOOOM!
*** LAS VEGAS - Best City to Avoid Building Up a Nest-Egg

Traditional Retirement funds are boring!

401K's don't have levers to pull!

IRA's don't let it all ride on 35 black!

Your bank doesn't offer the excitement of a possible 7000% return on your investment!
Or free drinks when you double-down on your deposit slip!
Your bank teller doesn't have huge hooters OR rub up against you asking, "Do you need anything?" while you wait your turn.
*** ROME - Best City to View Beautiful Ancient Marble Testicles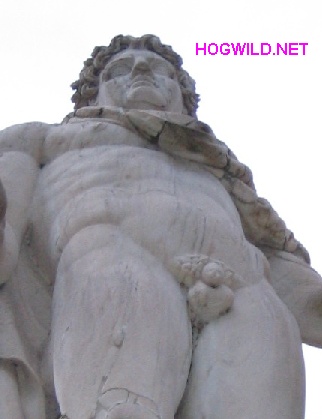 *** CLEVELAND - Best City for Lowering Your Self-Esteem

Feeling too good about yourself? Move to Ohio's largest cess-pool!

You can reminisce with your buddies about your town's glory years of 1997-2001 when life was incredibly slightly-above mediocre.
After you shovel your car out of 37 inches of yellow snow, you can drive under permanently cloudy skies to go to the Rock and Roll Hall of Fame... again!
This quote from the official Wikipedia entry on Cleveland says it all:
"Cleveland obtained its name when surveyors of the Connecticut Land Company laid out Connecticut's Western Reserve into townships and a capital city they named "Cleaveland" after their leader, General Moses Cleaveland. Cleaveland oversaw the plan for the modern downtown area, centering on the Public Square, before returning home, never again to visit Ohio."
NOTE: De-emphasis added. In the official Wikipedia entry "never again to visit Ohio" is in a flashing red 987 point font superimposed over a skull and crossbones.
*** MIAMI - Best City to Inject an Absurd Amount of a Squishy Substance into your Boobs

You'll feel at home here. With well over 97% of the female population sporting home improvements on their front decks... your totally natural-looking 48 HHH breasts will blend in with the crowd.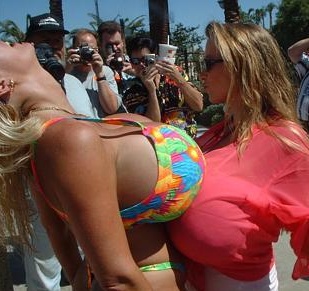 *** JERSEY CITY, NJ - Best City to Live in to Mooch Off the Coolness of Another City

Living in Jersey City, NJ you are just minutes away from the much cooler world's most exciting place -- Hoboken, NJ.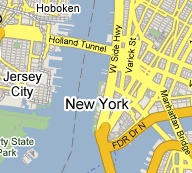 *** LONDON - Best City to Get your Friends Excited About your Trip Until you Mention you are going to the London in Canada.

Runner-up... Paris, Texas
*** LOS ANGELES - Best City to Appear Less Superficial in Comparison to Everyone Else

1 - Explain why Paris Hilton and Lindsay Lohan are fighting.

2 - Now, explain why Israel and Palestine are fighting.

If you can't answer #2 but you are 99% sure that Israel and Palestine are NOT former members of an R&B group... move to Los Angeles. Please. They need you.

*** DAYTON, OHIO - Best City to go to live if you don't want any of your old friends ever to visit you

Your friends will always be too busy to visit you despite the allure of the main tourist attraction, the Woodland Cemetery, final resting place to such luminaries as John H. Balsley, inventor of the folding step-ladder and L. L. Langstroth, father of American beekeeping.

*** MUNICH - Best City to Drink and be Merry then Learn about all the Horrible Things that Happened Here in the Past then Forget about it and Start Drinking Again!

Munich is home to...

Oktoberfest!


the 1634 Bubonic plague that slaughtered 1/3 of the population


And Ocktoberfest!!


the 1933 capital of Nazi power


And Oktoberfest!!!


the 1972 Summer Olympics where Israeli athletes were murdered


And Oktoberfest!!!!