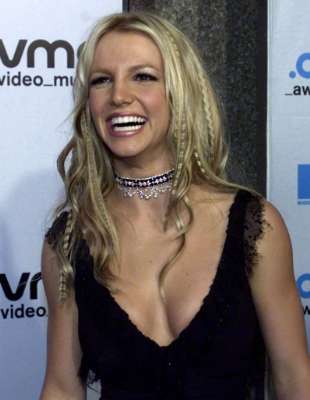 Hi! I'm Britney Spears! And I'm here to teach you how to be a good mommy!

*** LESSON 1: TRAVELING WITH BABY ***

While speeding 100 MPH on the highway, be sure that your precious little baby is safe and secure by strapping him into the glove compartment.

Or squeeze him nice and tight between your knees as you drive with one hand on the wheel and the other holding a large Dunkin Donuts coffee over his head!

But whatever you do... do NOT harness him into a rear-facing car safety seat approved by doctors.
*** LESSON 2: FEEDING YOUR BABY ***

When your baby is ready to sit in a highchair, rock back and forth and encourage him to imitate you.

Place a shiny object, just out his reach, so he will lean forward.
Be sure to turn your back on him for 10-15 minutes to give him ample time to fall on his head.

***LESSON 3: SLEEPING BABY ***

Never put your baby in a crib! Just look at it! It looks like a cage! A little baby prison!

No. Your baby should sleep in one of the following places:

1 - A drawer (make sure you remove all condoms 1st or he may choke!)
2 - Under your bed (that way when you get your shoes in the morning you will remember you have a baby.)
3 - In the sink (so when you want to wake the baby, all you have to do is turn on the faucet! HINT: Don't use the hot water for this.)

*** LESSON 4: BACK-UP BABY ***
You should definitely plan to have a 2nd child as a back-up. I mean, lots of things can accidentally go wrong with the 1st one. The first one is just a practice-baby. The 2nd baby is the one that really counts.

*** LESSON 5: STOP BABY FROM CRYING ***
Tell your baby that if he doesn't stop crying, daddy will start rapping again.
Your baby isn't food, silly! Never, I repeat, never eat your baby. (Unless it's your back-up baby. Then I guess it doesn't really matter.)

*** LESSON 7 BREAST FEEDING ***
Breast feeding is a very, very important step to creating a close bond between baby and nanny.

*** LESSON 8 FUN GAMES ***
My favorite game to play is Peek-a-boo! Put your hands over your baby's eyes and say, "Where did daddy go?" ...to the Strip Clubs in Vegas!
"Now where did mommy go?" ... to her attorneys to write up divorce papers!