The Associated Press reports that there is a Bruce Lee Theme Park opening in China!
A BRUCE LEE THEME PARK would be awesome!

I hope they build it as cool as I think it should be.

The rides will be coded:

* White Belt for the kiddie rides.
* Brown Belt for the middle school rides.
* Black Belt for the serious rides.
* Double Black Belt for the SUPER scary rides and
* Triple Onyx Black Leather Belt of Bloodless Death for the rides that require you to pray to your God before, during, and (if you survive) after the ride.

BLACK BELT RIDE:
Enter the Dragon... Coaster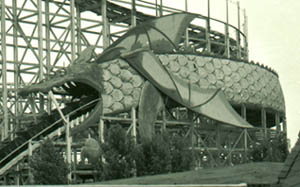 The sign says: "You must be able to kick THIS HIGH to ride."

A Bruce Lee Roller Coaster would be sick! You're speeding 300 miles per hour on a straight track when -- look! Wooden boards are hanging down! Everyone on the ride has to use their head to break a wooden board in two! Cool!

Just when you reach the highest point and plunge straight down, the camera snaps your picture. This is where you make that face Bruce Lee makes when he opens his eyes all wide and goes crazy. "Waaaaa!"




When you finish the ride, a specially trained martial arts master will ask you if you feel nauseous in your stomach. If you say no, he will quickly punch you in the gut. "How about now?"

DOUBLE BLACK BELT RIDE:
HALL OF MIRRORS
Oooh! In this mirror you look short and super fat. But in this mirror you look tall and super skinny. Trippy. You make silly faces in the mirror and giggle and giggle until you can't laugh anymore because with the quick flick of a sword, your larynx has been sliced out of your throat.
Now that's a ride that will leave you speechless!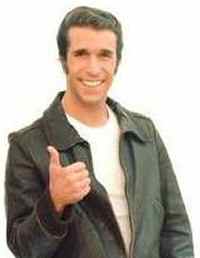 BROWN BELT RIDE:
Kung Fu Ferris Wheel of White Fire

This is a pretty safe ride. You just sit in a big carriage with 5 other people and go up and down the wheel.

Oh, did I mention there is a poisonous cobra on your seat?

Oh yeah. You must use your lightning fast reflexes to snap the snake's neck before he kills you.
And you're holding a baby.

Good luck!

WHITE BELT RIDE:
Tea cups

This kiddie ride is lots of fun for children ages 4-6. Kids, did I mention that the Boogie Man is hiding in your Tea Cup?

Just kidding! But really, there is a monster under your seat!

HA HA! Just kidding! The only thing you have to worry about is the bored zit-faced teenager running the ride who will, on occasion, chuck Chinese Throwing Stars at you.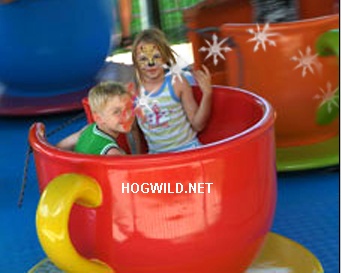 DOUBLE BLACK BELT CARNIVAL GAMES:
At lame non-Bruce Lee Theme Parks, you shoot a water pistol into a clown's mouth. Boring!
At the Bruce Lee Park, if you want to win a giant stuffed panda for your girlfriend (Retail Value $9.99) you must defeat the evil Han who slashes at your eyes with his metal claw of butcher knives. Cool!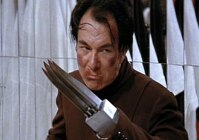 ENEMIES

It wouldn't be a Bruce Lee Theme Park without plenty of Enemies! So you're strolling along... la la la. Oh what a beautiful day... la la la. Oh look, a rainbow and AAAAAH! 7 henchmen jump out of the bushes, lift you up and slam you into the cotton candy machine!

They smoosh your head into the pink cotton candy! You're suffocating in a sticky-sweet mass of delicious cotton candy. You... can't... breathe!

Next customer!

And they serve the little girl a white paper cone that's holding your sugary skull!

Mwu-HA HA HA HA HA!

Triple Onyx Black Leather Belt of Bloodless Death:

BUMPER CARS

There is nothing extra-dangerous about this ride except that, remember, this theme park is in China. C'mon! You know Asians can't drive! It's deadly!