The Complete Life of Rosa Parks
February 4, 1913 - Rosa Parks was born "Rosa Louise McCauley" in Tuskegee, Alabama. Her father, James McCauley, was a carpenter, and her mother, Leona McCauley, was a teacher.
December 1, 1955 - Rosa Parks refuses to move to the back of the bus to make room for a white man, sparking the Civil Rights Movement and inspiring future generations to strive for justice and equality.
October 24, 2005 – Died.
I did a little research, Rosa Parks actually did do some stuff besides not get up…. But none of it was cool.
* After attending Alabama State Teachers College, the young Rosa settled in Montgomery, with her husband, Raymond Parks. The couple joined the local chapter of the NAACP and worked quietly for many years to improve the lot of African-Americans in the segregated south. BORING.
* Mrs. Parks served on the staff of U.S. Representative John Conyers. YAAAAAWN.
* Mrs. Parks founded the Rosa and Raymond Parks Institute for Self-Development. The Institute sponsors an annual summer program for teenagers called Pathways to Freedom. The young people tour the country in buses, under adult supervision, learning the history of their country and of the civil rights movement. SNOOOOOZE.
President Clinton presented Rosa Parks with the Presidential Medal of Freedom in 1996. TERRIFIC, BUT HAS SHE EVER WON AN MTV MUSIC AWARD? NOPE.
She received a Congressional Gold Medal in 1999. REALLY, WHO *DOESN'T* HAVE A GOLD MEDAL FROM CONGRESS?
President Bush's Supreme Court nominee Harriet Miers is believed to be against abortion. But there hasn't been undeniable PROOF -- UNTIL NOW!!!
Check out this HOGWILD.NET exclusive photo of Harriet Miers as a member of this Christian Gangsta Rap group.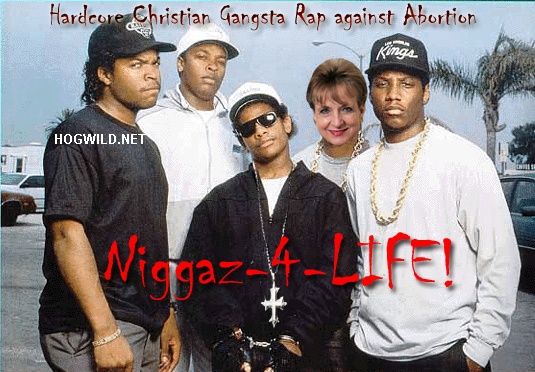 (NOTE: Harriet Miers is the one not wearing a hat.)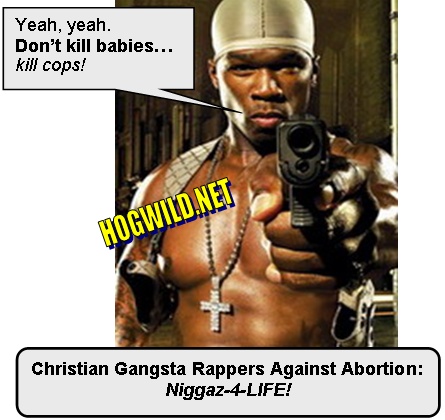 These guys are gangstas with a message! We haven't seen this kind of moral preaching in rap since the days of Sir Mix-a-Lot.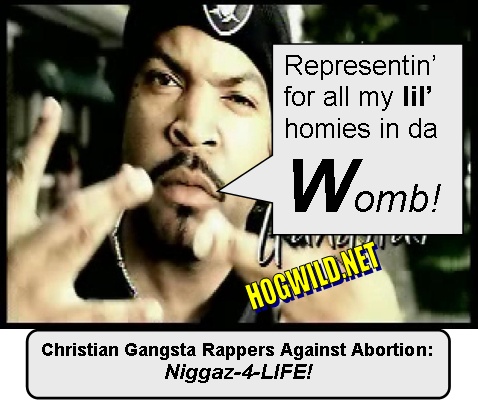 Stoooooooooooooooopid. I know, I'm an idiot.
Expert Dating Advice Videos by me -- HogWild -- professional dating advice: helpful and hilarious.

Watch my helpful and hilarious Expert Dating Advice videos!